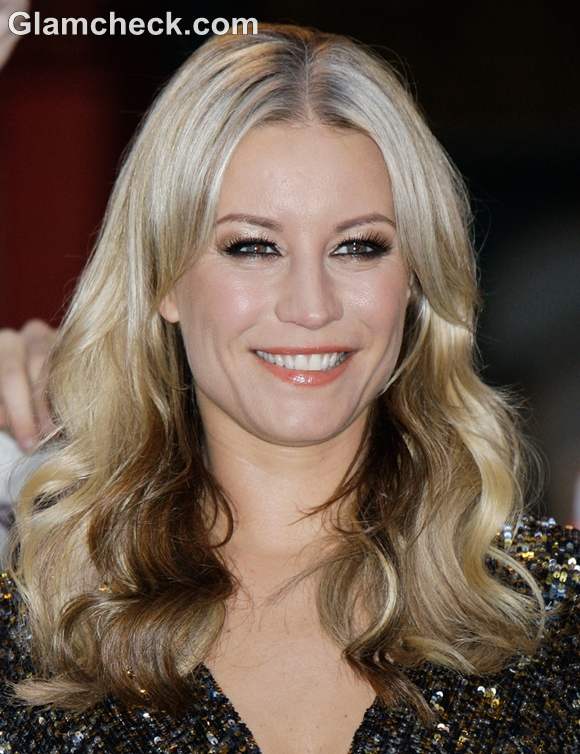 Denise Van Outen Freeview Service Launch
Brit entertainer Denise Van Outen was at Leadenhall Market in London on November 26 to launch the new feature of Freeview+ – live pausing and rewinding.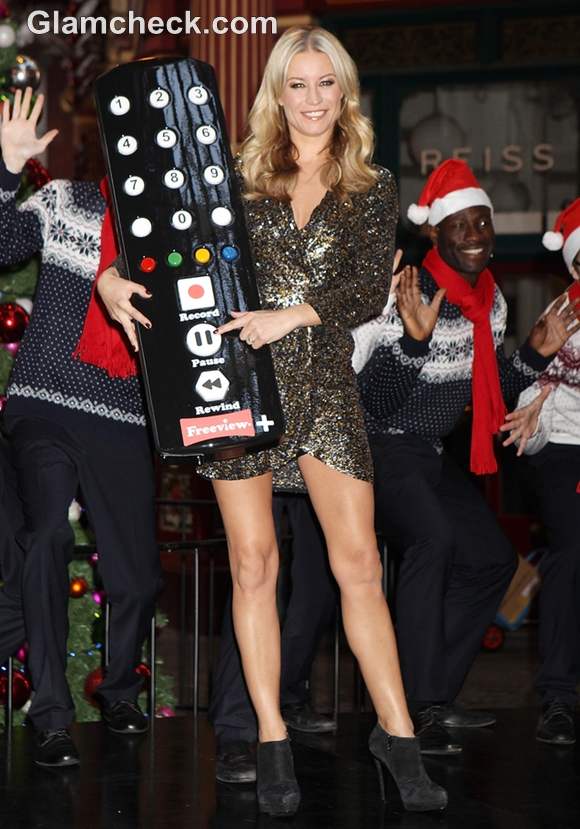 Denise Van Outen launches Freeview Service 
The new service will be a much-welcome addition to the television sets of several UK families as a survey recently revealed that there is always an argument between members over what to watch during the holidays. Since everyone's at home for about ten days, there's more competition for screen time, so we're guessing the 'live pausing and rewinding' feature will be a pretty big seller.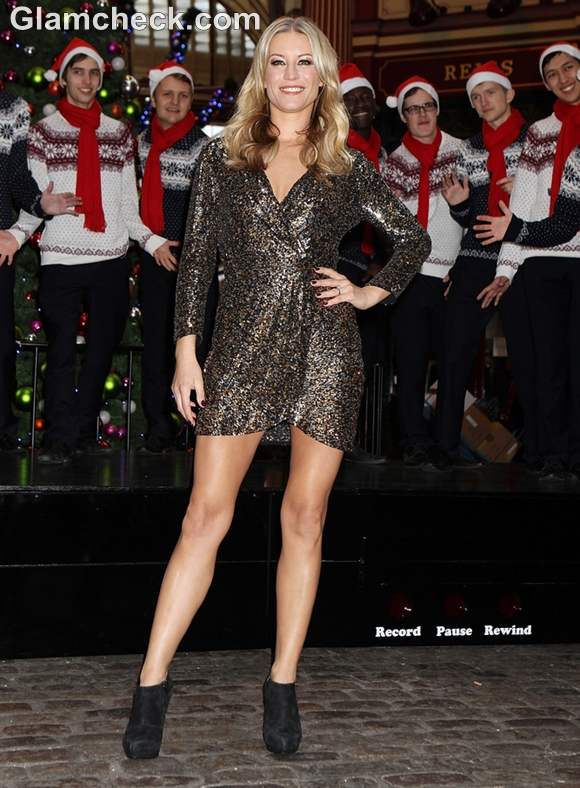 Denise Van Outen black sequinned dress Freeview Service Launch
As for Denise, she made for a vivacious ambassador in a sequinned wraparound mini dress and black booties. She even resorted to a festive gold eye-shadow which really stood out against her black liner and mascara. Soft pink lips and loose curls completed her look.
Her very presence there was enough to draw quite the crowd. The ginormous remote control she toted as part of the promotion may have helped too.
P R Photos