The new movie "Last Stand" has three main cast members – Jaime Alexander, Arnold Schwarznegger and Johhny Knoxville. However, when it comes to the red carpet, Jaime outdoes both boys hands down every single time. The film premiered on January 17 and on that evening and at every subsequent premiere event since, she has ensured that the world was looking at her.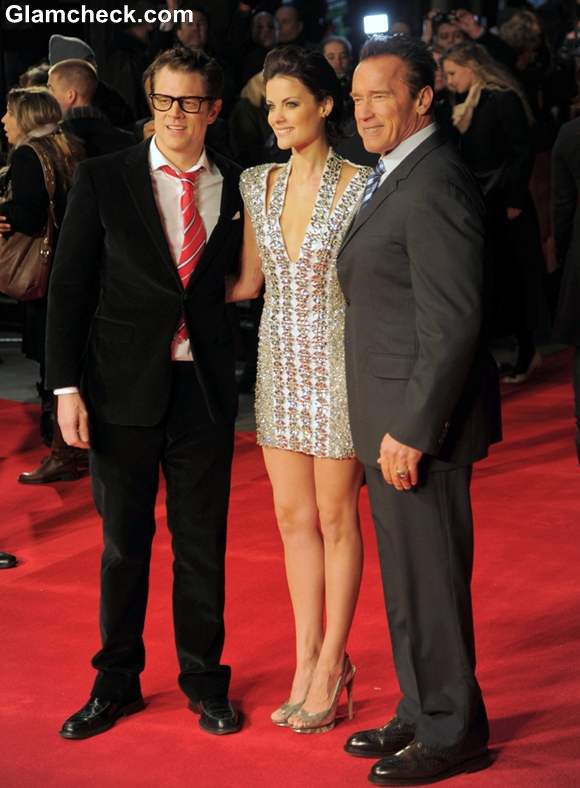 Johnny Knoxville,  Jaimie Alexander and Arnold Schwarzenegger 2013 'Last Stand' premiere
And she did it again at the Odeon West End in London on January 22.
What she wore:
Cutout mini dress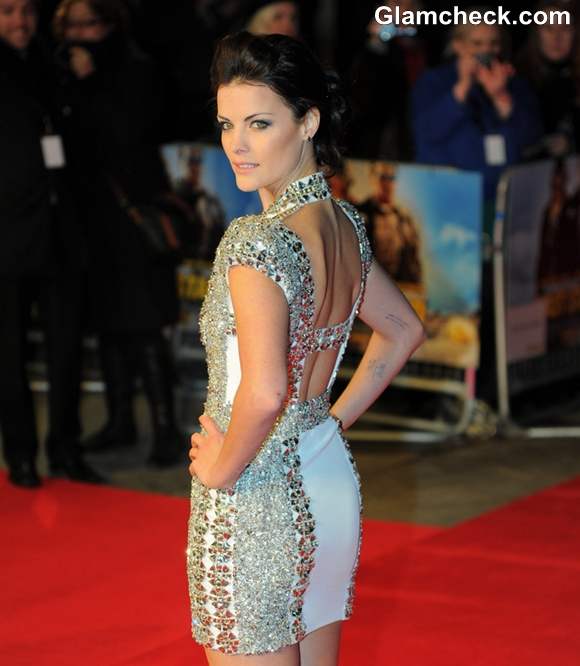 Jaimie Alexander 2013 'Last Stand' premiere
Not only was Jaime's mini dress snug and short to show off her slim figure and longs legs, it also featured seductive cutouts on the back and bodice to show off plenty of skin.
Mainly off-white, the tiny number was embellished almost entirely with sequins.
She accessorized with gold peep-toe sling backs and ruby stud earrings.
Hair and makeup:
Twisted updo; dark eyes
Jaime's long, brown hair was swept back into a looped, twisted updo that was both elegant and sexy. Her face was simply made up with natural tones except for defined, darkly-lined eyes.
P R Photos