How I Met Your Mother star Cobie Smulders has been shying away from the red carpet for quite some time now. However, that phase seems to be coming to an end. She was sexy and edgy as she attended the premiere of "Safe Haven" at the TCL Chinese Theater in Los Angeles, California on February 5.
What she wore:
Black jumpsuit by Yves Saint Laurent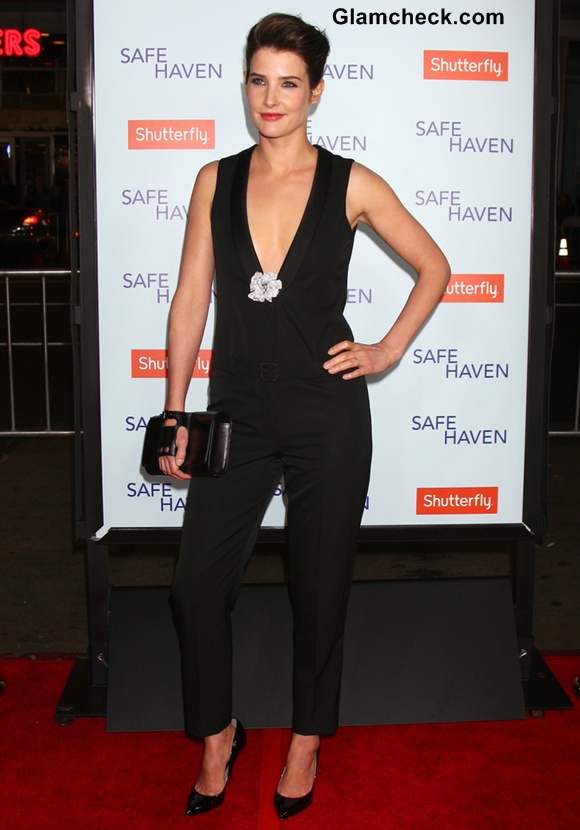 Cobie Smulders in Plunging Black Jumpsuit at "Safe Haven" Premiere
Cobie jumped on the jumpsuit bandwagon in a sleeveless black one that featured a plunging neckline, the latter accentuated by a large floral brooch. A barely discernible black belt should have done some silhouetting for her waistline, but it sat at a very odd place on her hips, contributing nothing to the look.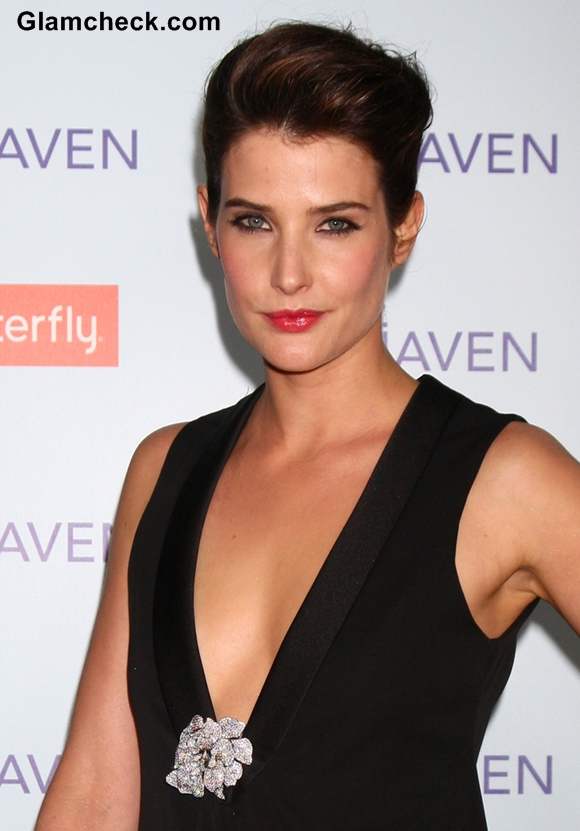 Cobie Smulders at "Safe Haven" Premiere
Her accessories injected much-needed spice to round off the look – a pair of patent black pumps by Tom Ford and a glove clutch by Perrin Paris.
Hair and makeup:
Bouffant updo; rocker chick makeup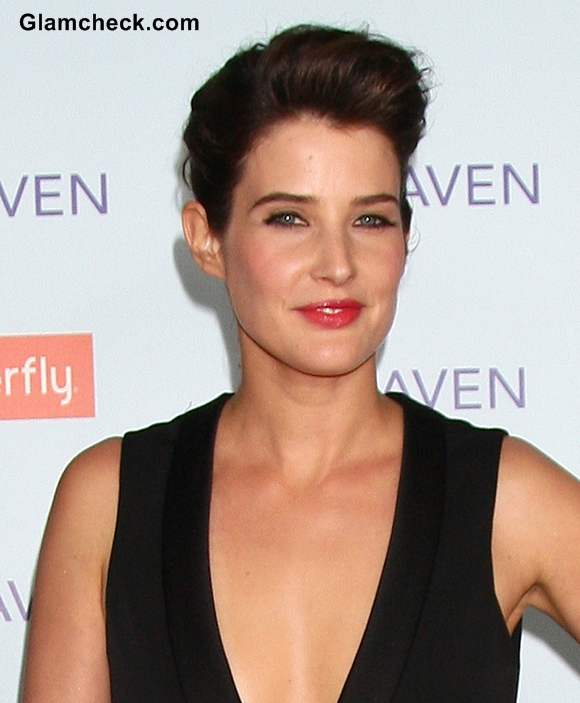 Cobie Smulders 2013 "Safe Haven" Premiere
Her hair was styled in a voluminous do which was reminiscent of Elvis. Her dominant expression that evening seemed to reinforce that suggestion – a raised eyebrow and a purposely crooked smile. She completed the quasi-rock ensemble with dark eye liner and strawberry crush lippie.
Shutterstock