Lovely Anne Hathaway chose the perfect dress as she attended the 85th Annual Academy Awards at the Hollywood and Highland Center in Hollywood, California on February 24.
What she wore:
Pink column gown by Prada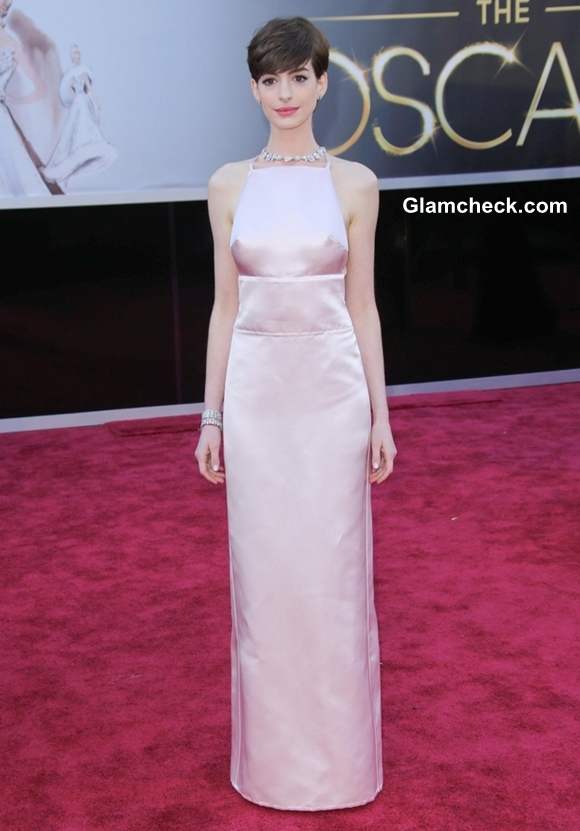 Anne Hathaway in Prada gown at 2013 Oscars
Anne looked magnificent! She wore a pearl pink column gown with a halter-neck, the straps of which criss-crossed delicately on the back. In fact, this dress had more going on at the back than the front. The fabric on the slightly cinched-in waist went on the back to form a bow that sat just above the low-cut backline. A thigh-high slit on the back of the skirt showed off her toned calves and her strappy silver heels. A very tasteful skin show!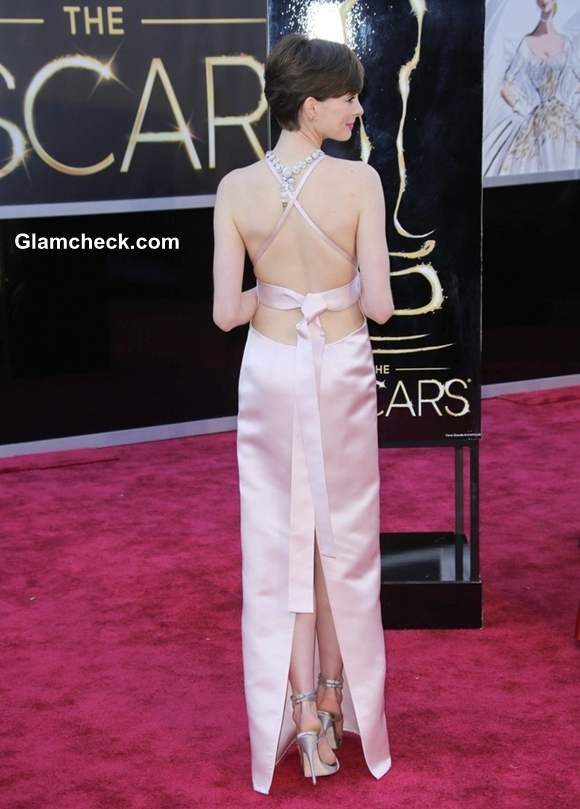 Anne Hathaway Pretty in Pink at 2013 Oscars
She continued to enhance the back of the dress by wearing her diamond necklace high on her neck so that the majority of it fell down the back. Matching diamond stud earrings, a cocktail ring and bracelet formed her other accessories.
The Princess Diaries star totally took on the persona of her namesake from that film. She looks confident, feminine and even delicately royal!
Hair and makeup:
Side-swept bangs; delicate makeup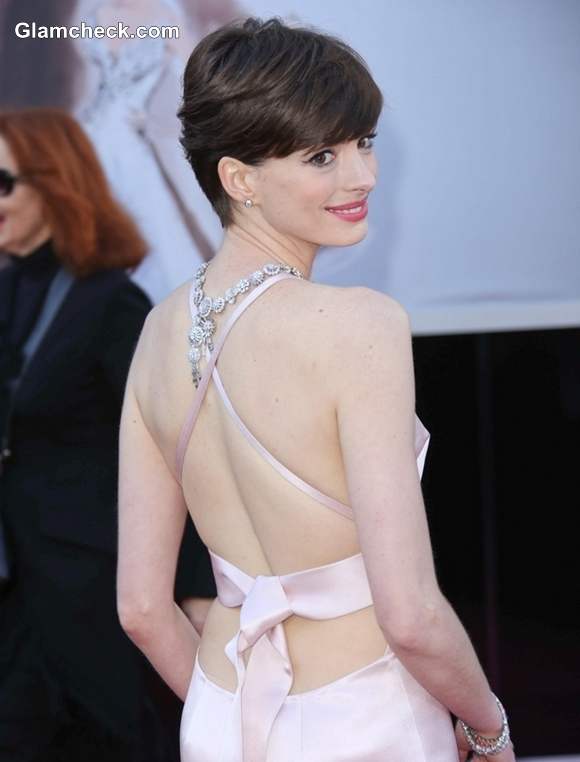 Anne Hathaway at 2013 Oscars
She may have cried when she had to cut her hair for her role in Les Miserables, but we're secretly glad of it because it led to the gorgeous pixie cut she sports today. Her cropped hair suits her so well! For the big night, she combed her bangs to the side where they softly grazed her eyebrows. Not much more to do after that – just a light pink lippie and a swipe of mascara to open up those peepers.
P R Photos