The Hollywood premiere of "The Host" on March 19 saw plenty of beautiful women on the red carpet, but none so quintessentially spring as actress AJ Michalka.
What she wore:
Floral dress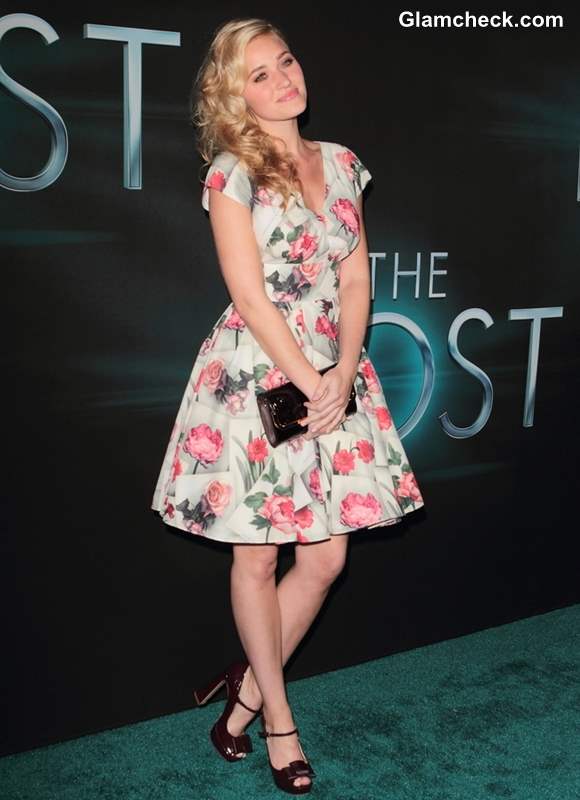 AJ Michalka Pretty in Floral Dress at 'The Host' Premiere
AJ donned a delightfully elegant knee-length dress which featured a darling rose print. Cap sleeves, a tucked-in waistline and a flared skirt made for a gracefully feminine silhouette.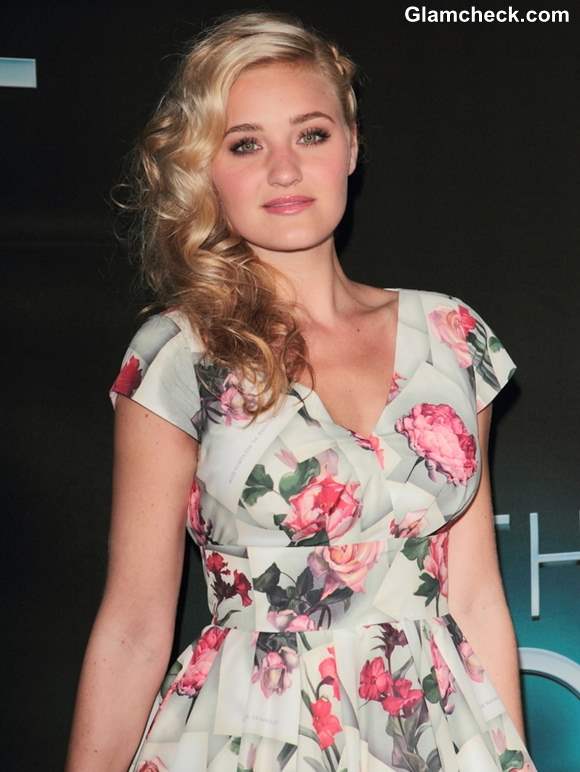 AJ Michalka at 'The Host' Premiere
She was the vision of what most women want to look like when they think 'spring'! We're envious of how effortless she makes it seem!
The ensemble was daintily accessorised with burgundy ankle-straps and a black clutch.
Hair and makeup:
 Side-swept curls; piercing eyes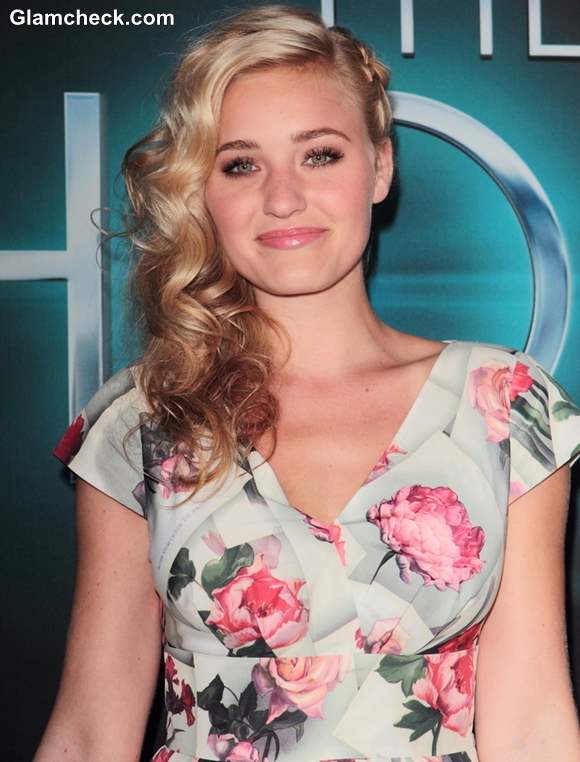 AJ Michalka Hairstyle 2013
Pushing the spring theme, she wore her blonde hair pinned to the side on her left so that the bulk of her curls could cleanly fall down her right shoulder. She somehow managed to find a pink lippie that exactly matched the rose print on her dress. The final touch was her darkly-lined, mascarraed peepers – a reminder that although the overall look is sweet, there is still a very sexy undertone to the ensemble.
P R Photos