Victoria's Secret's Lily Aldridge is trying her hand at designing. The leggy model has walked the ramp for many top-notch designers and is now keen to get in on the game herself with a new collection by Graham & Spencer – "Lily Aldridge for Velvet" – at Bloomingdale's in New York City, New York on March 21.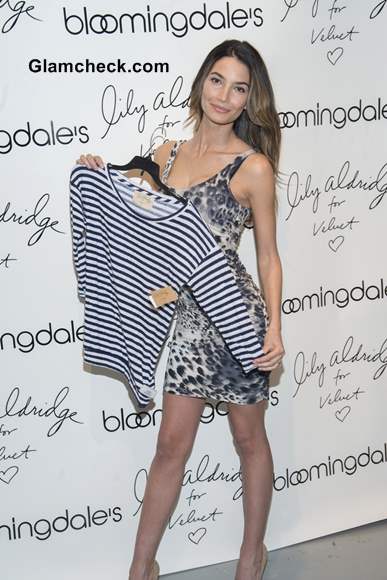 Lily Aldridge 'Velvet' clothing line
What she wore:
Animal print mini dress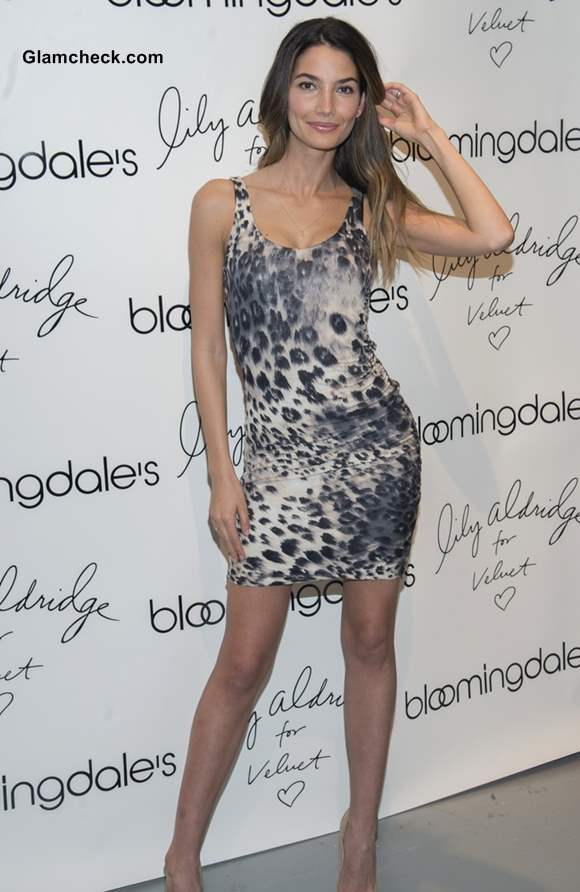 Lily Aldridge launches clothing line 'Velvet'
Lily wore a grey leopard print dress called 'Erin' from the Velvet collection. The tight little number was all she needed to spell high fashion and show off a finely-tuned fashion sense. Not to mention that it does wonderful things for her super-toned figure.
The accessories were minimal – pointy nude pumps by Jimmy Choos and a slim necklace by Manon.
Hair and makeup:
Wavy locks; natural makeup
Going for an effortlessly sexy look, Lily left her long locks loose and wavy. They exuded a free-spirited beachy look that was both endearing and sensual. Her barely there makeup only accentuated her natural beauty.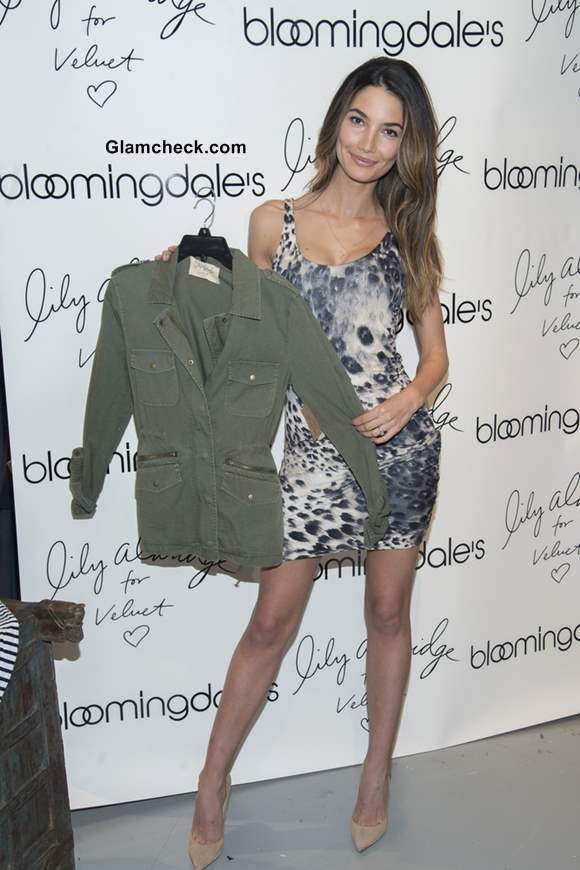 Lily Aldridge clothing line 'Velvet' launch
Lily said in an interview with Vogue recently that Velvet was an eclectic range of sweaters, tees and dresses that reflected her own rather varied style sense. She further revealed that she had not been inspired by anything in particular when designing the line but had rather just thought of what she wanted to wear this spring and drawn her ideas from there.
P R Photos