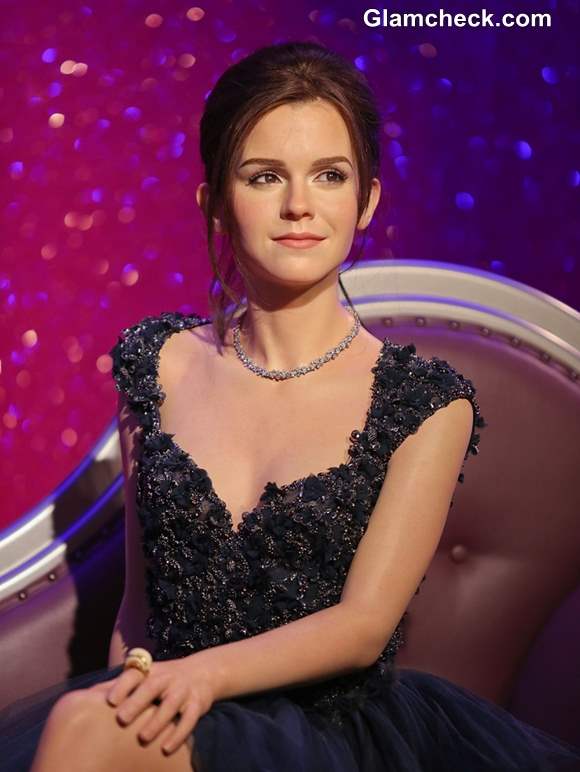 A wax figure of Hollywood actress Emma Watson was unveiled at the famous Madame Tussauds London on March 26. There's only one word to describe the art work – inspired.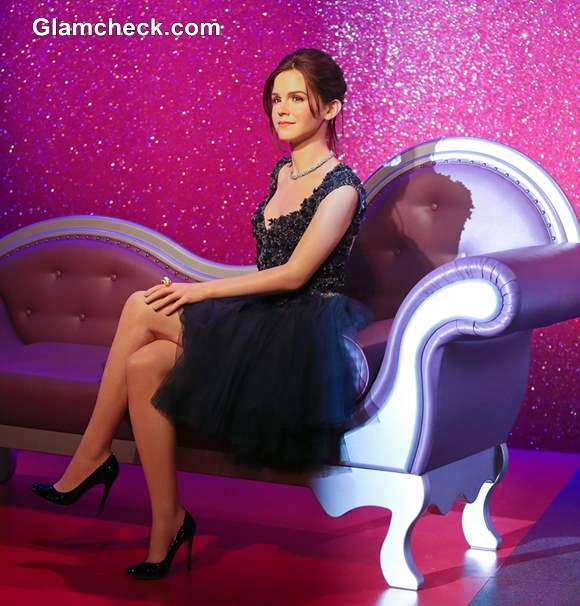 Madame Tussauds London – Emma Watson Waxwork Figure
The figure is amazingly life-like! The fake, but very real-looking, Emma sports a short evening dress with a flouncy skirt and beaded-sequinned bodice. The outfit is accessorized with an elegant diamond necklace, a cocktail ring and black pumps. A wispy updo and elfin makeup complete the look.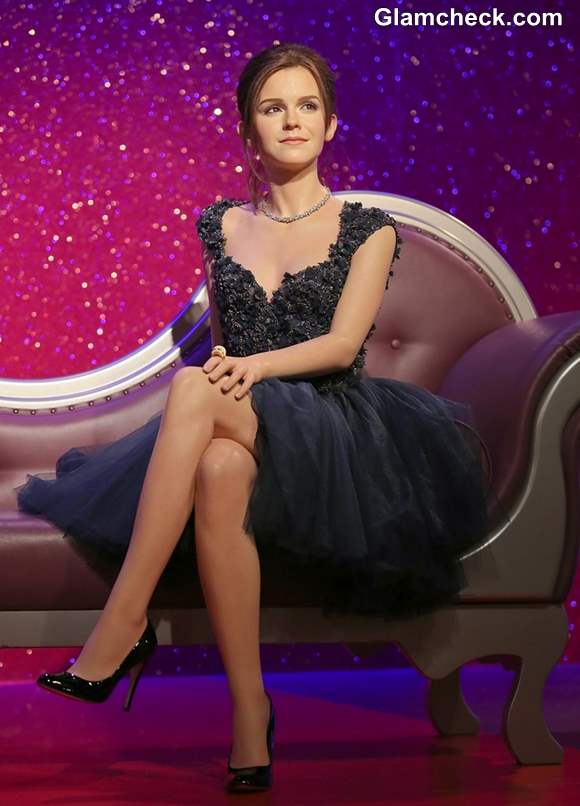 Emma Watson Wax Figure at Madame Tussauds London
A very charming ensemble that perfectly captures that delicate beauty of the Harry Potter movies. The figure is presented sitting down on a mauve vintage day-bed, striking a wistful pose, gazing off into the distance.
You have to hand it to the artists behind this work – they've done a magical job!
P R Photos