TV actress Lauren Graham has penned a novel! Titled "Someday, Someday, Maybe", the book follows the life of an aspiring actress in the 1990s. Graham has confirmed that the story has nothing to do with her own rise to stardom but that she does relate to the initial struggles that actors go through before their big break.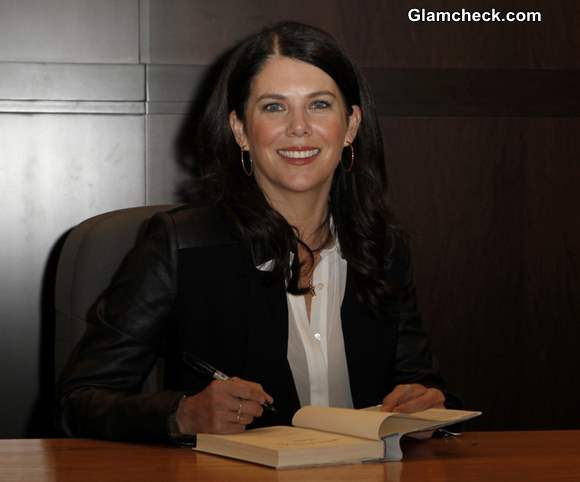 Lauren Graham 2013 pictures
The former Gilmore Girls star is on a book tour to promote her new creative venture. Her latest stop was the Barnes & Noble in Los Angeles on May 6 where she signed copies of her book and chatted with fans.
What she wore:
White shirt with blue pants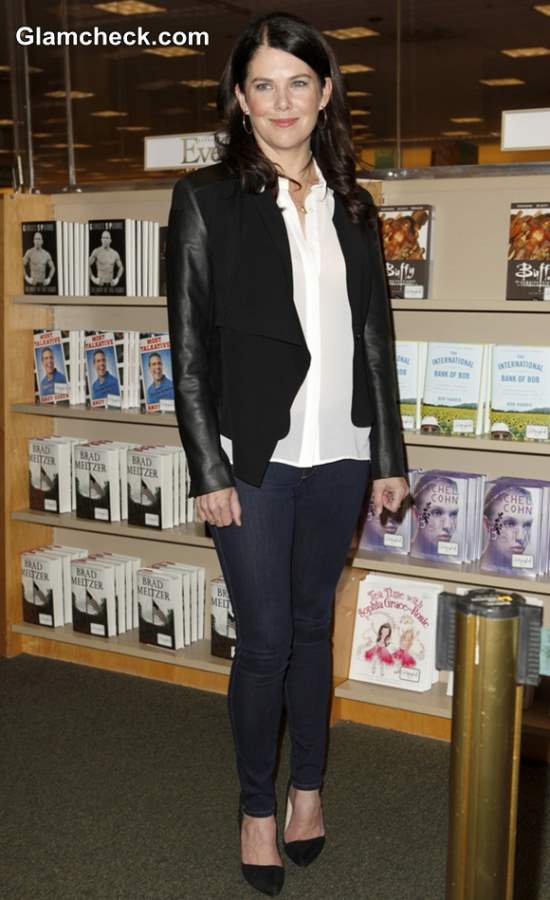 Lauren Graham 2013
OK, so her look wasn't exactly monochrome, but it was to a large extent. She paired a white front-buttoned shirt with blue skinny pants, rounding off her look with a black jacket with leather sleeves, black pointy pumps and hoop earrings.
It's a confident, classy look which she pulls off with elan.
Hair and Makeup:
Curly locks; fresh makeup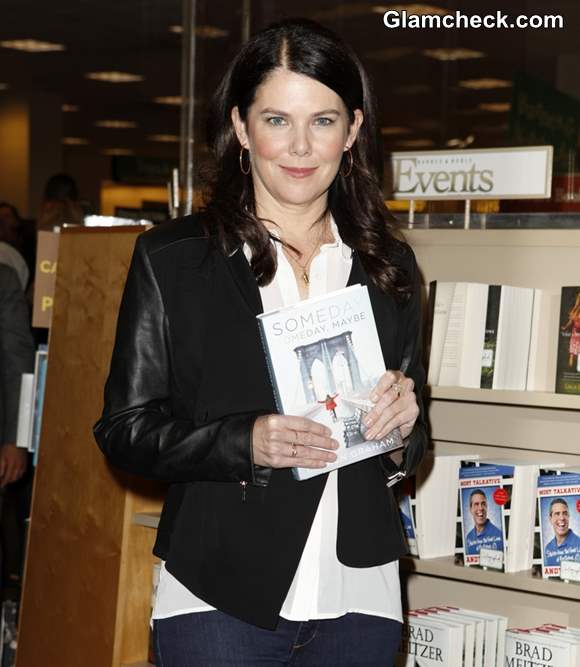 Lauren Graham Promotes New Book "Someday, Someday, Maybe"
Lauren styled her hair in curls falling from a side parting. Her makeup was light, fresh and age-appropriate with a little muted color on her cheeks and lips, and subtle definition around the eyes. 
P R Photos