No matter how effortless they make it look, female celebs have a tough time dressing for the red carpet when they're pregnant. Fortunately, they have designers at their beck and call so the whole ordeal of finding something to wear is somewhat abated. Take, for example, pregnant Kim Kardashian who had a maternity dress designed especially for her to wear to the "PUNK: Chaos to Couture" Costume Institute Gala at the Metropolitan Museum of Art in New York City, New York on May 6.
What she wore:
Floral print sheath dress by Riccardo Tisci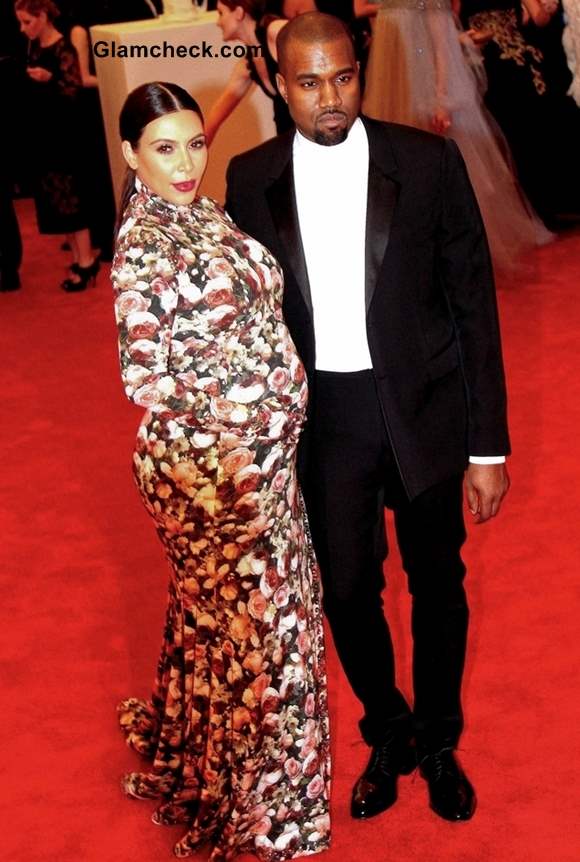 Kim Kardashian and Kanye West 2013
Kim sported a floral print evening gown with a high thigh slit and a train. It covered her upper half completely, and we mean completely. The full sleeves were designed with gloves ('gleeves' they're calling them) and although we're not quite sure about them, we do know that the look will be imitated again soon enough. Open-toed strappy heels that exactly matched the dress were her only accessories.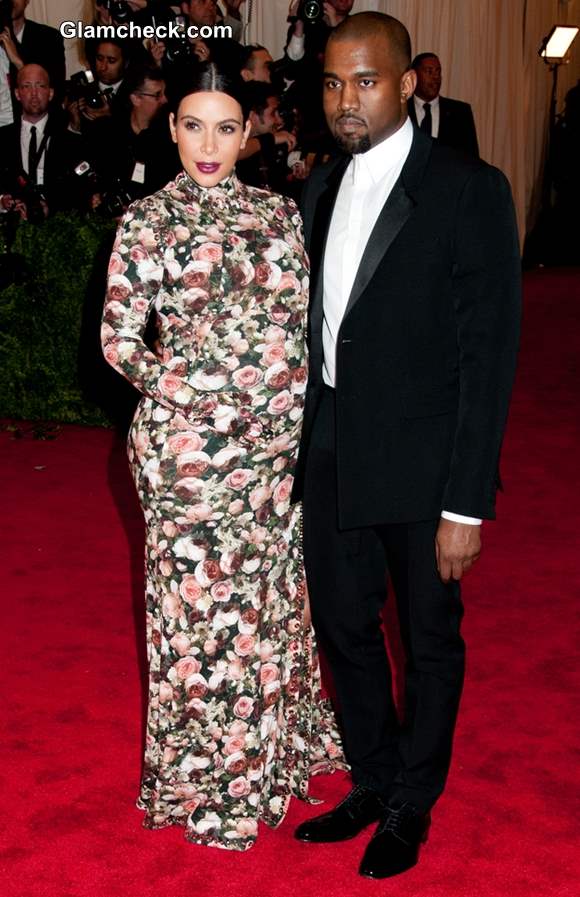 Kim Kardashian Baby Bump 2013
Kim's blossoming baby bump was emphasised dramatically thanks to the bold print. She looked stately and proud, as did beau and baby daddy Kanye West as he held on to her protectively.
Hair and Makeup:
Sleek ponytail; plum lippie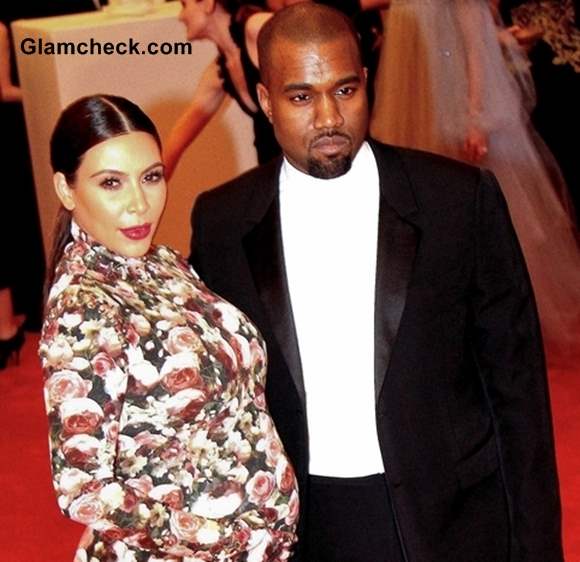 Kim Kardashian baby bump 2013 with Kanye West
The hairdo was kept minimal – a sleek ponytail that kept the hair off her face and allowed the dress to take center stage. Dark eyes and a burgundy lip color completed her look. 
P R Photos