Svelte Paula Lane attended the Arqiva British Academy Television Awards 2013 at The Royal Festival Hall in London on May 12 looking festive and very, very sexy.
What she wore:
Backless Black Gown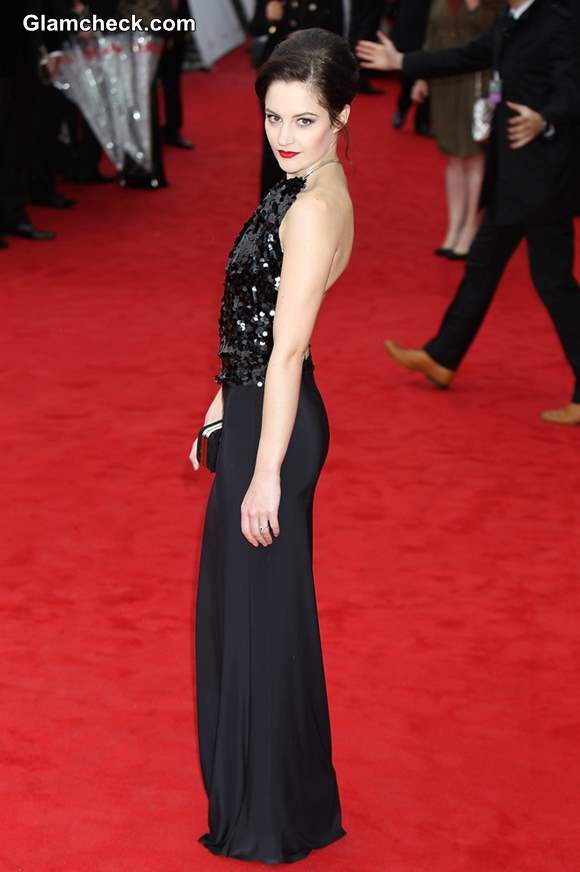 Paula Lane at 2013 TV Awards Show
Paula wore a glamour-charged version of the black evening gown. Hers had two components. The first was a sequinned halter top that left her whole back bare. A high-waist flowy satin skirt was the second, falling over her curves like black gold.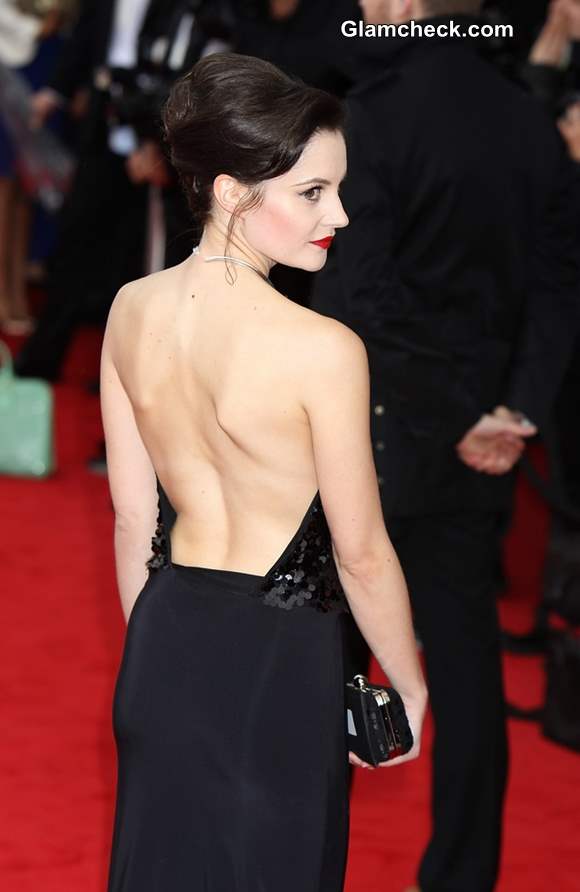 Paula Lane in backless black gown at 2013 TV Awards Show
It was the backless feature of the dress that was the most noticeable, of course, but it would not have made as profound an impression if it wasn't for the feminine and graceful balance of the floor-sweeping skirt.
She pulled off the backless look beautifully. Flawless and toned, her back glowed and played a crucial role in the success of her ensemble.
A black clutch was her only accessory, no bling being necessary when such a magnificent show of skin steals the show.
Hair and Makeup:
Updo; glam makeup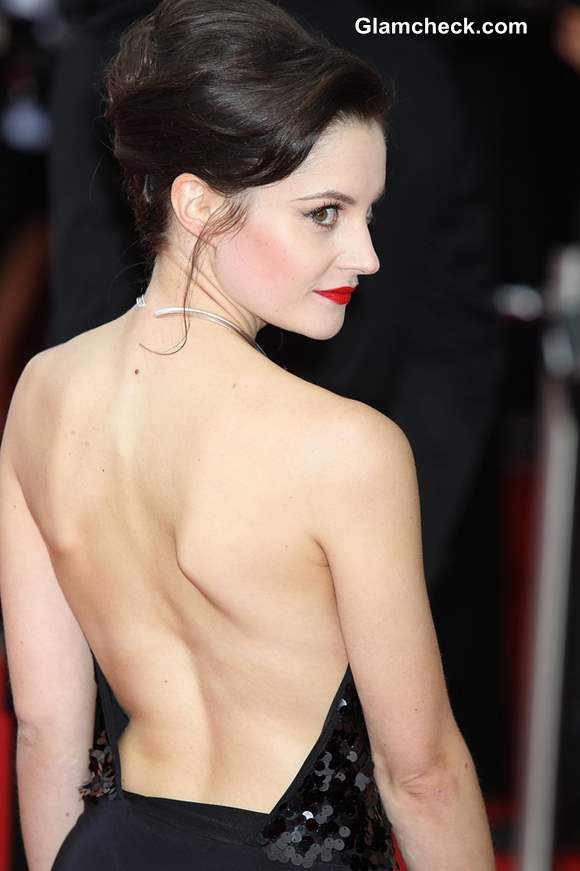 Paula Lane in backless gown at 2013 TV Awards Show
Paula's brown locks were swept up into an elegant updo. Meanwhile, her eyes were starkly lined and mascarraed, each eye lash distinct, and a bright red lippie stood out strongly against her pale rosy skin. 
P R Photos