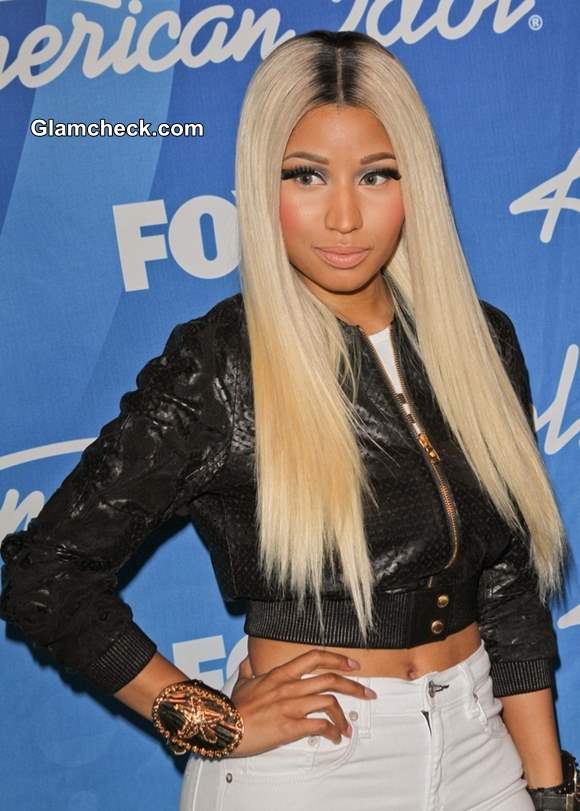 Singer and reality show judge Nicki Minaj was excited to be at the Nokia Theatre L.A. Live in Los Angeles, California on May 16 for the Grand Finale of "American Idol" 2013 when the results of the show were announced.
What she wore:
Jeans & cropped leather jacket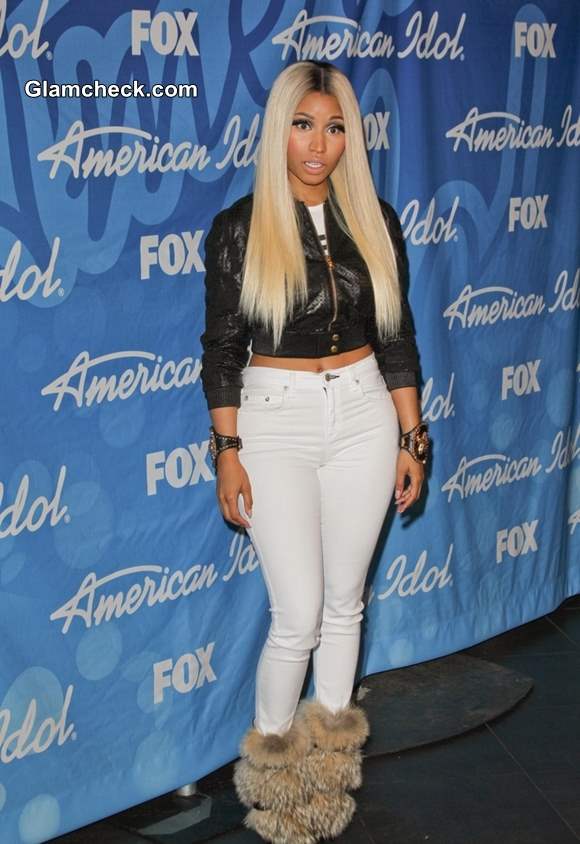 Nicki Minaj Goes Edgy in Cropped Leather Jacket at Amercian Idol Finale
Nicki's style for the big event was, as usual, unique! She paired high-waist jeans with a cropped motorcycle jacket and a white cropped top underneath, thus showing off a small section of her tiny waist.
Considering her normally flamboyant fashions, this outfit is almost sedate. But she did add her trademark over-the-top accents with mink fur booties and a pair of statement cuff bracelets.
Hair and Makeup:
straight locks; fake lashes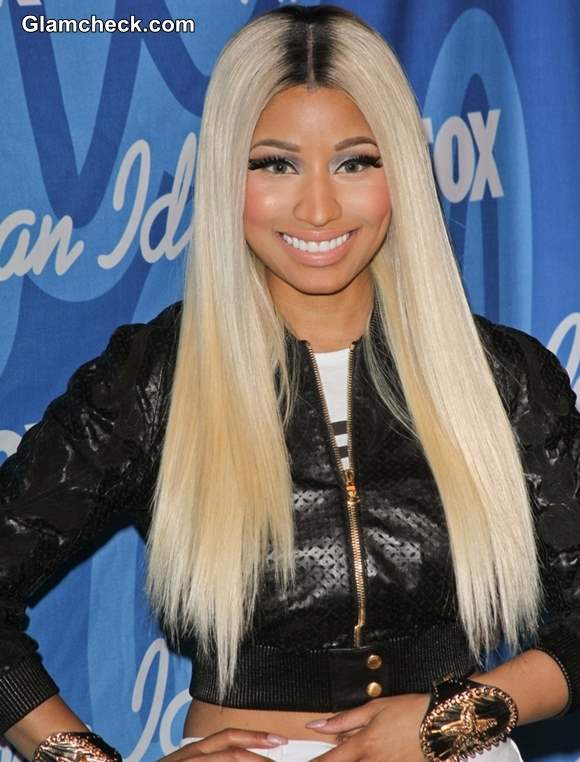 Meanwhile, her hair and makeup was definitely much more low-key than her patent styles. Her colored blonde hair, darker roots visible, was straightened and left loose from a center parting. Her lips were devoid of her signature pink, sporting a nude hue instead, but a rosy shade did make an appearance on her cheeks. Although most of her face deviated from the loud colors that she loves, the Starships hitmaker stayed true to her love of dramatic fake lashes which were accentuated by a silvery grey eye shadow. 
P R Photos