You know, sometimes we see such amazingly beautiful hairstyles that we really don't have the appropriate words to describe them. A prime example and we're sure you will agree, is the incredibly appealing milkmaid braids that actress Scarlett Johansson sported at the European premiere of "Marvel's The Avengers" which was screened at Vue Westfield in London on April 19.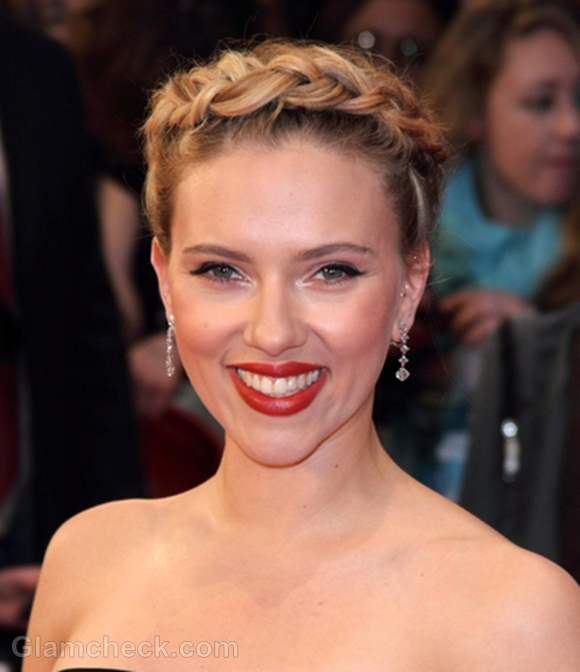 Yes, no number of words will do justice to the beauty of Scarlett's hairstyle, but we're practicing our god-given right to gush. She has one of the world's most beautiful faces and the milkmaid braids light up her whole face, really accentuating her life-affirming smile and her elf-like eyes.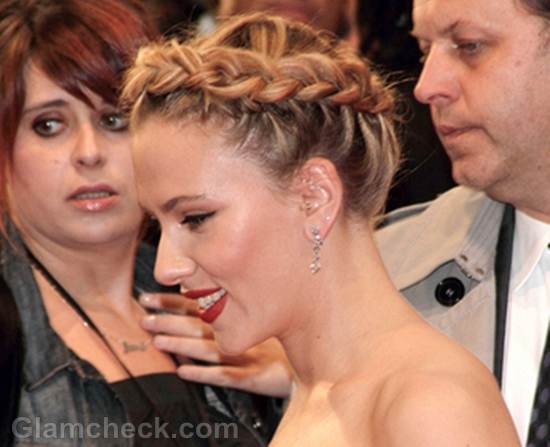 Her milkmaid braid is styled to sit atop her head like a crown, giving her a regal look and exuding an aura of immense power. The highlights in her blond hair are displayed to perfection and she looks more like one of Van Gogh's precise creations than an ordinary human being.
Image: P R Photos