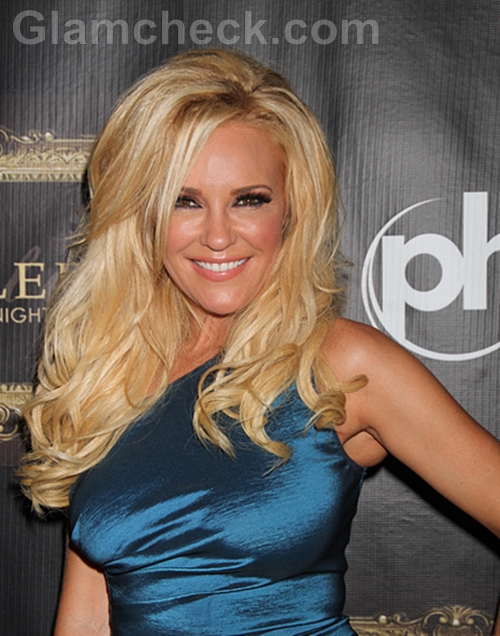 Actress and TV personality Bridget Marquardt celebrated her 38th birthday on September 16th in Las Vegas, Nevada. She spent the evening having a blast at the Gallery Nightclub at the Planet Hollywood Hotel and Casino.
For the special day, bewitching Bridget donned a one-shoulder, mid-length sheath dress. The peacock blue shade of the dress really offset her voluminous golden wavy hair, which she chose to leave open for the night.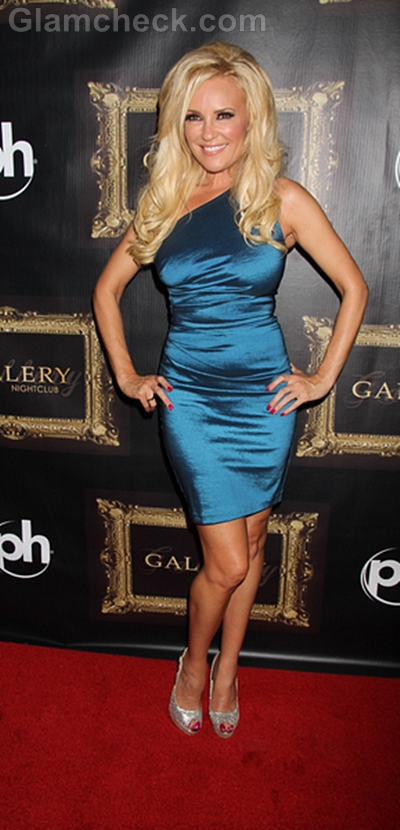 Bridget accessorized the dress with a glamorous pair of silver peep-toe heels. She opted for nude makeup – the hardest kind to achieve with success – although she did go with dark eye makeup.
The look was sassy and seductive, yet somehow quite elegant too. The figure-hugging blue dress was the perfect choice to show off her well-maintained body and did full justice to her petite frame. The shoes were an excellent touch, negating the need for any other accessories.
Get The Look
This look is really easy to achieve if you have the figure for it. If you do not have show-stopper shoes, you can accessorize with a a sexy arm bracelet instead. Not the proud owner of dangling locks like Bridget? No problem. Try a pair of faux diamond dangle earrings to take the attention off the hair. If the evening you are dressing up for does not require a formal look, you can go for some more makeup – like wearing a shade of lipstick or eye shadow that matches the color of the dress.
Image: P R Photos