Who can forget the much celebrated Audrey Hepburn in the movie -'Breakfast at Tiffany's'? The illustrious posters with Audrey in a black, Givenchy sheath dress, holding a long pipe-cigarette are revered even today. The Sheath dress is a perfect number to flaunt a great figure.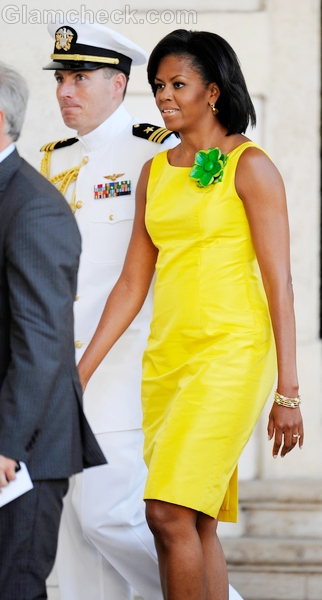 Maybe Michelle Obama brought back all the attention on the sheath by incorporating it in her wardrobe. It is a perennial fashion work horse. It is the versatile and travel ready yet very sophisticated ensemble.
The fabric used in these dresses is generally very soft and body contouring like silk, satin and nylon. The Qipao dress, which is traditional Chinese women-wear, is a type of sheath dress. They are shape contouring dresses which create a dazzling silhouette.
 Sheath dress is fitted, and is designed to accentuate the figure. The sheath dress is comfortable, easy to wear yet a versatile wardrobe option.  Because of their versatility these dresses have become a patent with all genres of dressing.
The Sheath Wedding dress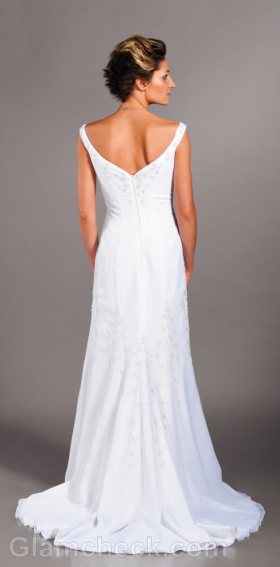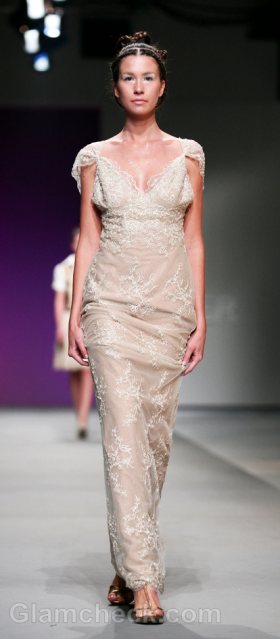 When Pippa Middleton, walked the aisle as Kate Middleton maid of honour, she was the centre of attention, as well as the topic of every conversation for days. This is the magic a sheath dress can create. The length of the sheath wedding dress may be longer and it may cover the legs. They are generally fitted till the torso to enhance your body and taper at the bottom. A Sheath wedding dress may have a trail.  It looks stately and very elegant.
The Sheath Work dress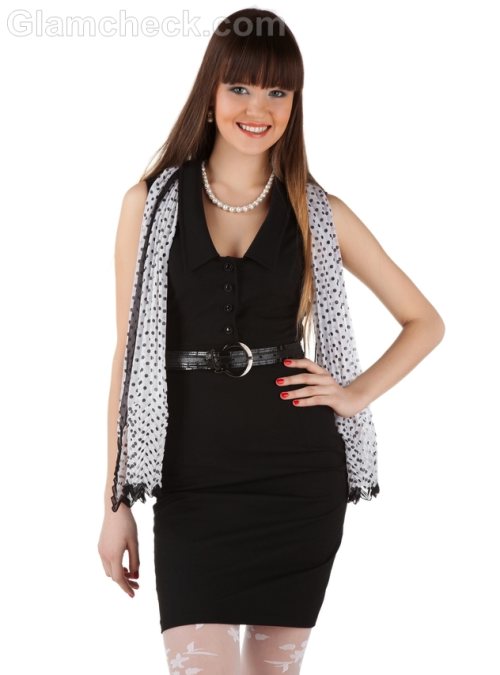 A Sheath dress is very sophisticated and is an integral part of the executive fashion. It gives a polished look and is perfect for power-dressing. For formal or official outings it is very easy to wear and manage. Teamed with a pair of matching high-heeled pumps and stockings, it is a very suitable ensemble. Generally, sheath dresses work best in solid monotones or small prints, as well as leopard patterns.   

The Sheath Cocktail Party dress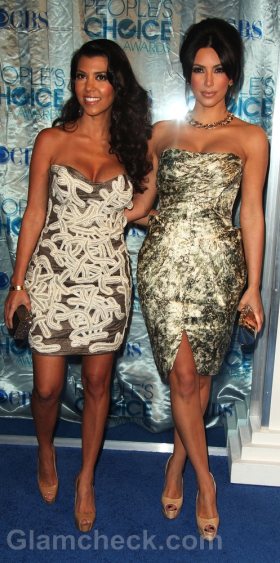 Sheath dresses have been popular a choice for party attire, since the 50s. Here styling the dress is very important. There are no rules when it comes to haute couture. Necklines can vary for the party dress- you can choose from a vast range – halter, one shoulder, boat or asymmetrical or plunging neckline. Though a simple dress it can be brightened by embellishments, stone-beads, and big bows around the waist. Different material can be used for the party dress like leather. Big pattern and loud metallic colours can be used.
Sheath dress to flatter your body shape
A sheath dress with a side zipper, instead of back, accentuates your waistline and creates a smoother shape providing a figure flattering silhouette.
 If you do not have washboard abs, you can pick a dress with gathers or pleats on the waist line, to give the illusion of a smoother tummy. Avoid light material that would fall on the contours of your body as it will accentuate the problem area.
 Women with the perfect hour-glass figure make any dress look delectable. Wear dresses that highlight the curves. But here are some tailoring details to keep in mind: Do not wear heavy fabrics as they may make you look boxy and shapeless. Dresses with high necklines will add to the ample bosom and not go well with your body-type.
 For narrow hips, go for the "Sicilian cut"—with a fitted torso that tapers at the bottom. You can create this effect by tapering the seams on the sides just below the thigh. Make sure to have a slit on the back so as to walk with ease. These dresses look best with long hemlines- an inch or two lower than your knees.
 Women who do not have natural curves can opt for dresses that have tailored curves in them. Dresses, which look shapely, even on hangers. They should have seams and darts on the bodice to give you a feminine figure. Do not wear dresses with gathers or other details on the waistline for they will make the waist look thicker.
Accessorizing Sheath Dress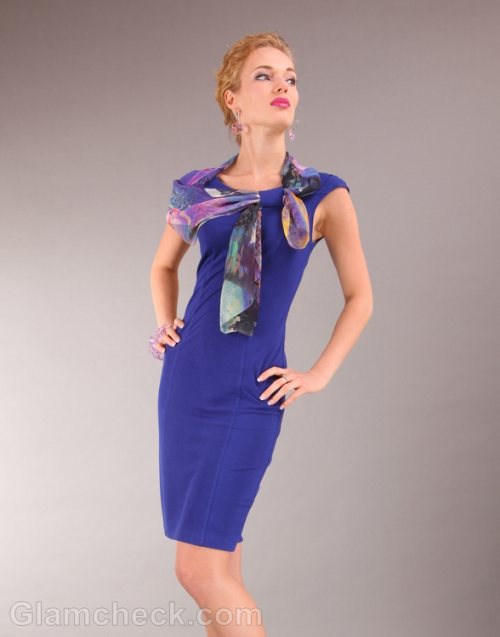 Pearls and scarves are the classic teams for the sheath dress.  You can never go wrong with either of these two options. Due to their simple cuts similar jewellery can be used for various dresses. Chunky necklaces and bracelets compliment the dress for the evening look.
Coats with matching hemlines of the dress, snug jackets and soft cardigans can all be adorned in the winters.
High-heeled pumps in neutral shades are a favourite with the sheath dress.
Hats are a very popular choice of accessory with the sheath dress.
Official brief cases or hand bags can be carried for a formal outlook. For a night out clutch hand bags are the safest bet.
 Famous Sheath dresses



Designers whose sheath dresses are very famous are Prada, Mark Jacobs, Givenchy and Ralph Lauren. Oleg Casinni was the designer behind Jackie Kennedy's much famed and very classy sheath dresses. The sheath dress is also very common preference for the red carpet.  This dress continues to be a favourite in many wardrobes.
 You don't need a reason to wear a Sheath dress. They are suitable for every occasion. They are classy and sexy.  A sheath dress is very easy to wear and ranks very high on the style quotient. They give the personality a smart neatness, effortlessly.
You cannot go wrong with this garment. It is a must have in your closet, as no collection can be complete without this 'little number '– the Sheath dress.
Image: Shutterstock, P R Photos