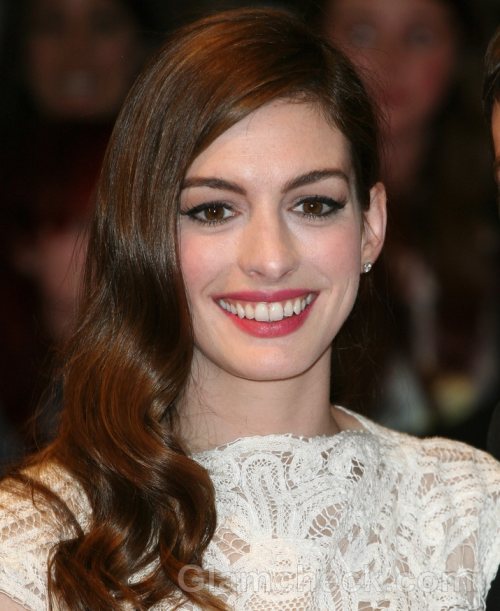 Actress Anne Hathaway has become the latest celeb to get on board the Occupy Wall Street Campaign after she was spotted in New York on Thursday marching with other demonstrators.
The campaign, which is a protest against corporate greed, planned a high-profile march on that day to mark the two-month anniversary of the movement. The Devil Wears Prada star was photographed among the throng of protesters as they marched down Union Square in Manhattan.
The photo – Hathaway holding up a protest sign wearing sunglasses and a hooded raincoat –  appeared on a fellow protester's Twitter account as he announced that the star was supporting the campaign.
The movement, which has been going on in full swing since September, has received support from other celebs too such as Russell Simmons, Penn Badgley, Kanye West and Russell Brand.
Meanwhile, Tuesday saw Hathaway's co-star in The Dark Knight Joseph Gordon-Levitt in Manhattan's Zuccotti Park filming a police raid on the Occupy Wall Street Base.
Image: Shutterstock