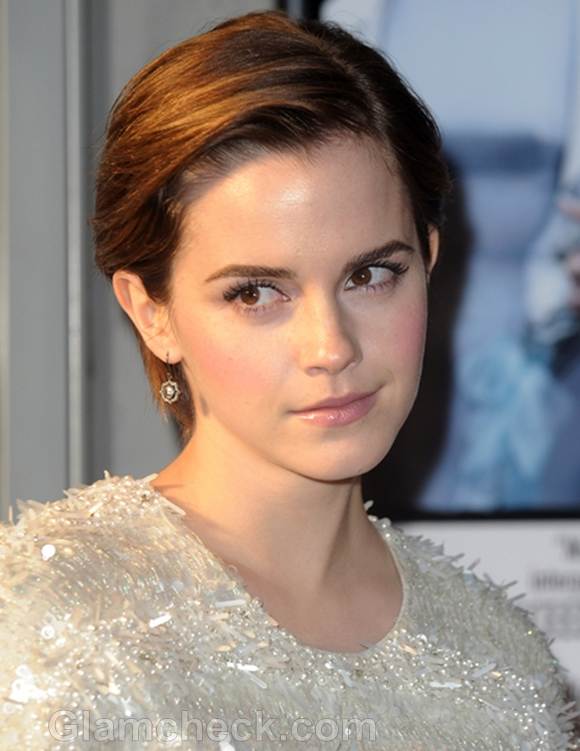 Young Emma Watson is a talented actress with a brain to boot. And although most people remember her best from her Harry Potter days, she's grown up quite a bit since then and really come into her own. As is apparent from the confidence and chic that this 21-year-old was oozing at the London premiere of My Week With Marilyn which was screened at Cineworld Haymarket on November 20.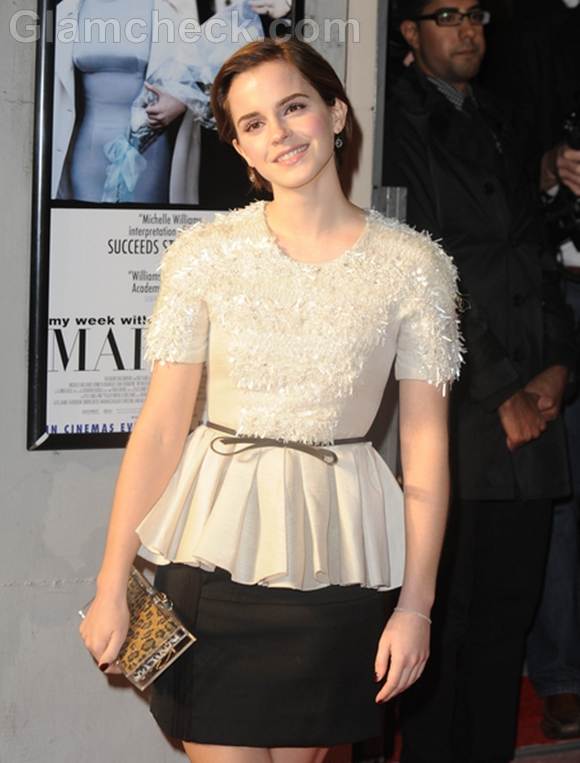 Emma wore a monochrome outfit from Jason Wu's Spring 2012 collection which consisted of a short black skirt paired with an off-white embellished blouse. The blouse was accentuated with a slim black bow. She finished the ensemble with black ankle-strap heels by Jimmy Choos and a leopard print clutch by Charlotte Olympia. Simple yet beautiful.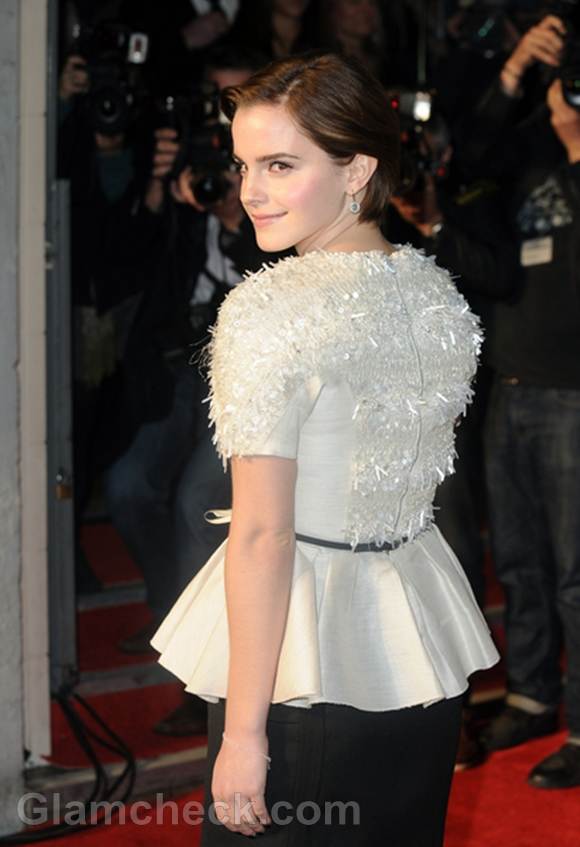 The stunning pixie haircut she surprised us with a few months ago has grown out to quite an extent. But there's still a hint of the mischief from that look. Parted neatly on one side, her brown hair was thankfully left on its own without any over-the-top hair accessories and styling. Emma's makeup was young and fresh setting off the glow of her flawless skin beautifully. The only jewelry she wore were a pair of dangle drop earrings and a skinny bracelet on her left hand. The other hint of color apart from the clutch was her plum-colored nails – very sexy, very sophisticated, with a touch of naughty thrown in.
She has always had a very good sense of style, and she proves she hasn't lost it since she started going to university. This outfit was the perfect choice for her first project after the Harry Potter series.
Get The Look
When wearing an embellished top like Emma's, go minimal on the accessories and colors on the rest of the outfit. Any more color here would have ruined her look. Even a fancier hairstyle would have stolen attention from the blouse. If you have longer hair than Emma's, make sure it's neatly put up or at least brushed behind. Embellished tops are not made for messy hairdos.
Image: P R Photos