Come summer, and short hairstyles rule the roost and this year is no different. However, one hairstyle that is making more waves than the others is the pixie haircut. Armed with razor ends, spikes and fringes, the pixie haircut can be customized to suit any face cut and shape.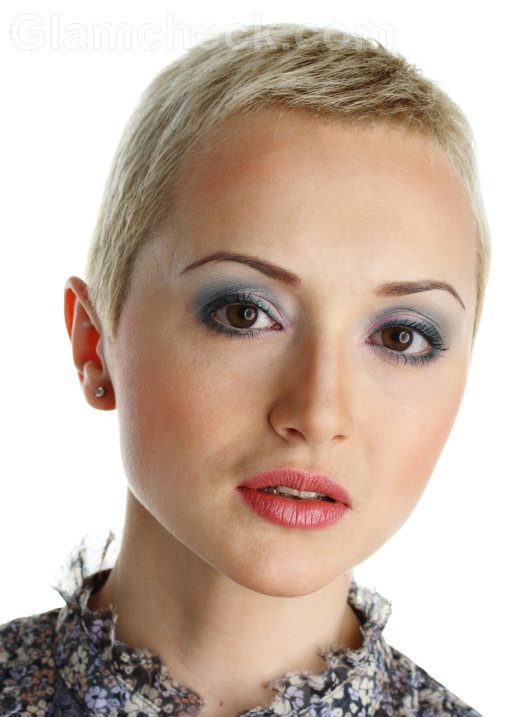 If you think that this hairstyle is meant only for teens and those in their early twenties, then you couldn't be further away from the truth. Actresses like Hellen Mirren and Sharon Stone sport the pixie haircut with élan, and it does a good job at knocking off years from the face. The pixie haircut is quite a rage in tinsel town right now, with many celebrities sporting this look.
Let us take a look at a few variations of the pixie haircut, so that you can choose a style that is just apt for your face cut.
Punk Pixie Haircut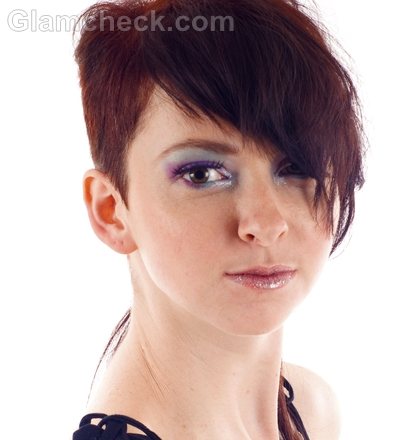 This variation is best suited for those who are not afraid to speak their mind and want a bold image, think Rihanna hairstyles. The hair is cut really short from the back with long side bangs in the front, which may or may not cover your eyes. This is a trendy haircut.
Mohawk Pixie Haircut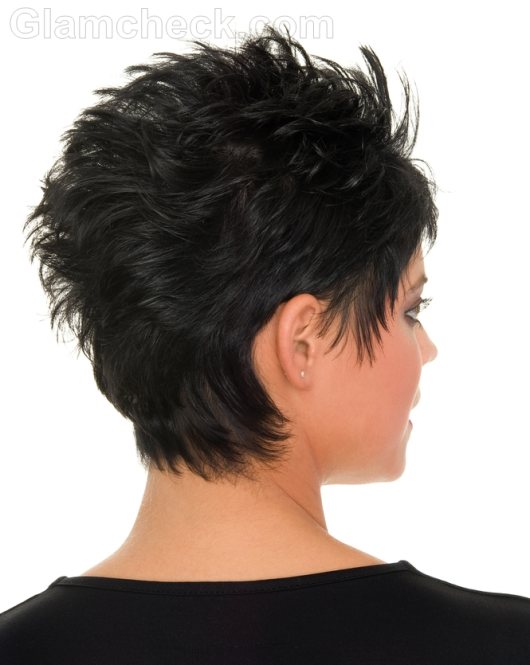 If your style is edgy, then the Mohawk pixie haircut could be the right style for you.
Pixie Tail Haircut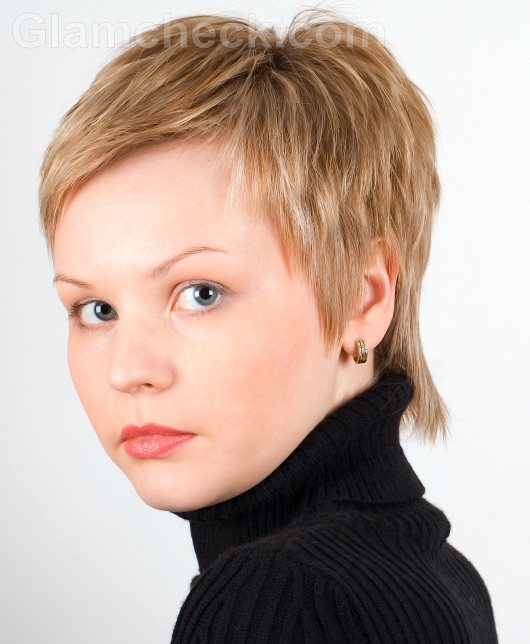 The pixie tail haircut is for those who don't want their hair cropped too short from the back or want to expose their nape.
Short Pixie Haircut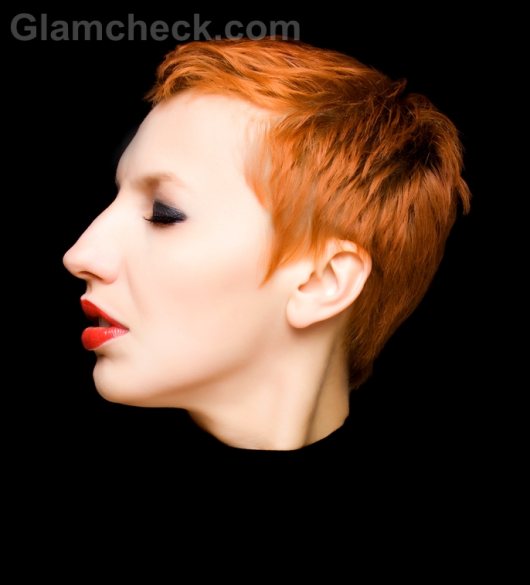 This style is ideal for those who want a pixie haircut but don't want the jazzy spikes or cuts that are difficult to maintain. So, if it is easy maintenance that you want, then opt for this pixie haircut.
Funky Pixie Haircut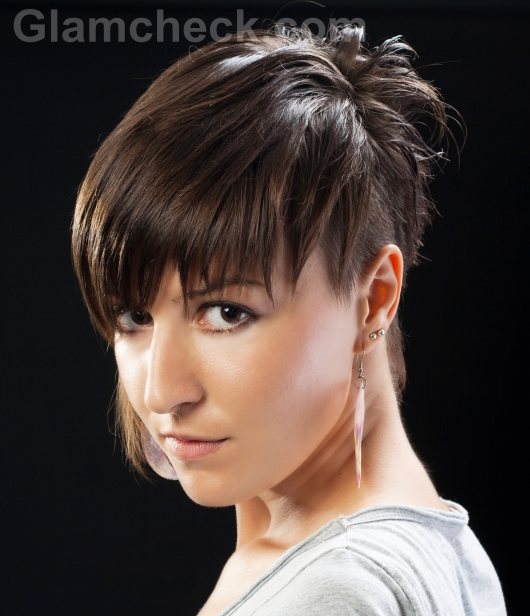 There are many of us who want to take the pixie haircut to another level all together, for them the funky style is the best bet. It adds extra style to the basic pixie cut.
Flat Pixie Haircut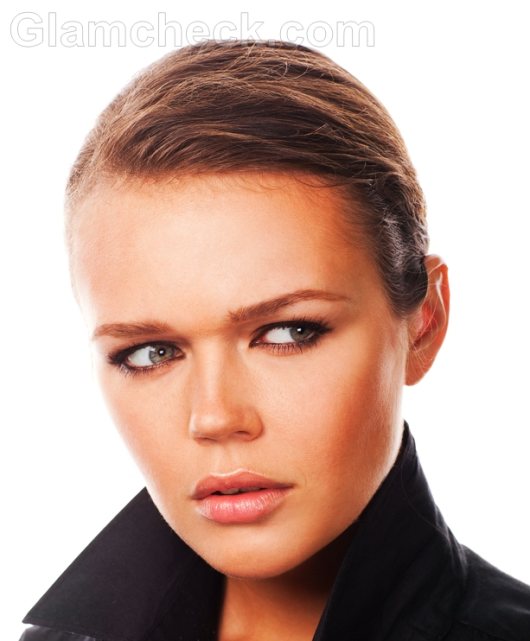 Pixie Haircut
A pixie haircut does not necessarily mean having to stylize your hair everyday with hairstyling products such as pomade, gel or hair spray. And, if this thought has been the reason you have not opted for a pixie cut, irrespective of having your heart set on it then – fear not! The flat pixie style is just right for you. It is as simple as wash and wear.
Spike Pixie Haircut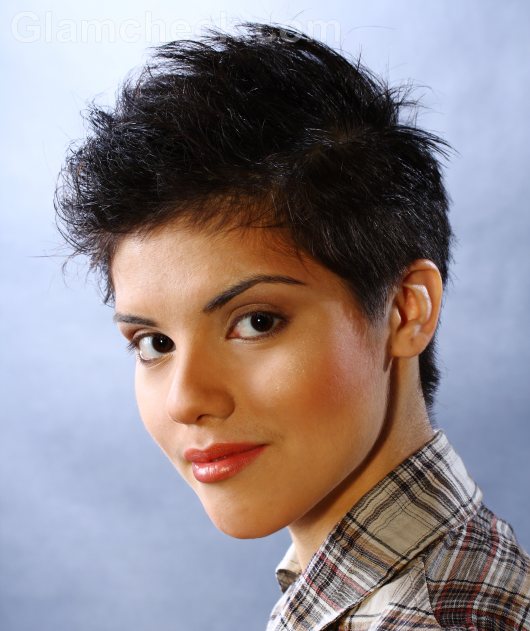 This cut is good for those with round or square face cuts, as it adds length to the face – making it look elongated. So, if it is a sharp, long face that you want then this is the ideal pixie cut variation.
Close Cropped Pixie Haircut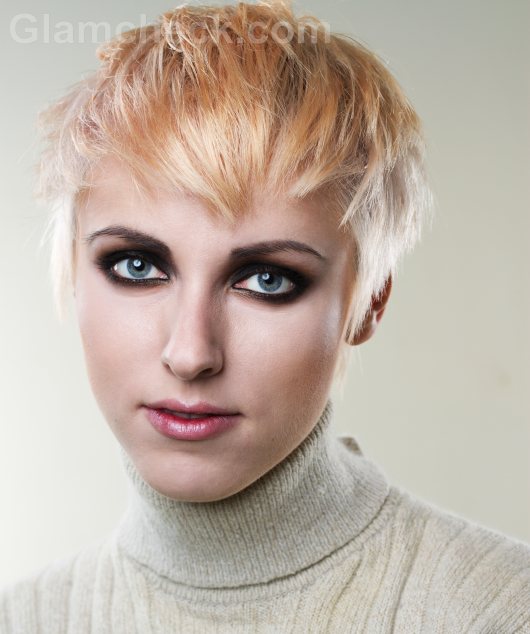 This hairdo is great for those who want a short hairstyle to just beat the heat. So, if you are aiming for a crew cut or a commando, then keep it stylish and instead get the closed cropped pixie cut – it beats going commando any day.  
Elegant Pixie Haircut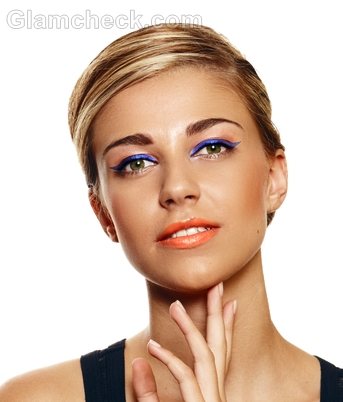 Pixie Haircut
A pixie haircut does not always have to be funky, punky or trendy – it can also be elegant. This variation makes one look sophisticated and classy.
Classic Pixie Haircut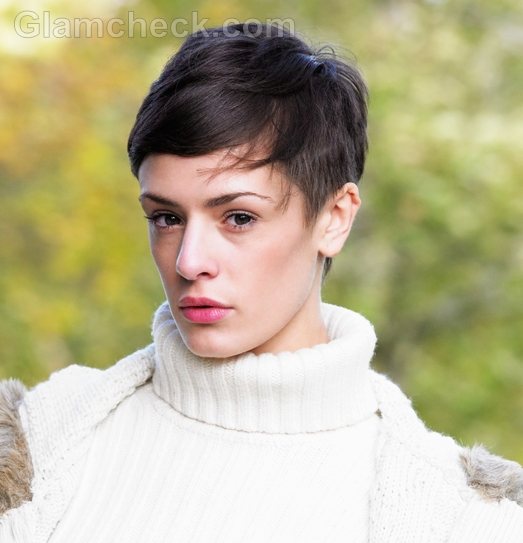 If none of the above variations are your style, then keep it simple by getting the classic pixie haircut – you cannot go wrong with this one.
So, if you have been eyeing the pixie haircut for some time now, but did not know which style to get – we have made it easier for you to make your choice. You can always take a print out of our page and show it to your hairstylist. We won't mind at all – but in that case, don't forget to mail us your photos!
Image: Shutterstock