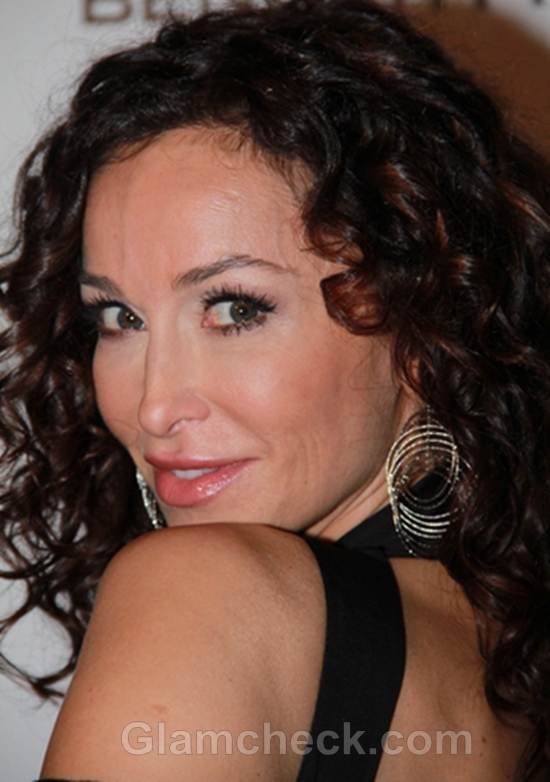 Actress Sofia Milos bought the phrase 'va-va-voom' to mind as she arrived for the L. A. premiere of "Beneath the Darkness" at The Egyptian Theater in Los Angeles, California on January 4.
The 42-year-old wore a short black dress with a plunging back-line. As if her perfect legs were not enough to spice up her ensemble, we were given a view of her flawless, toned back too. Although the dress was full-sleeved, the shoulders were cut out. This backless dress was designed to titillate.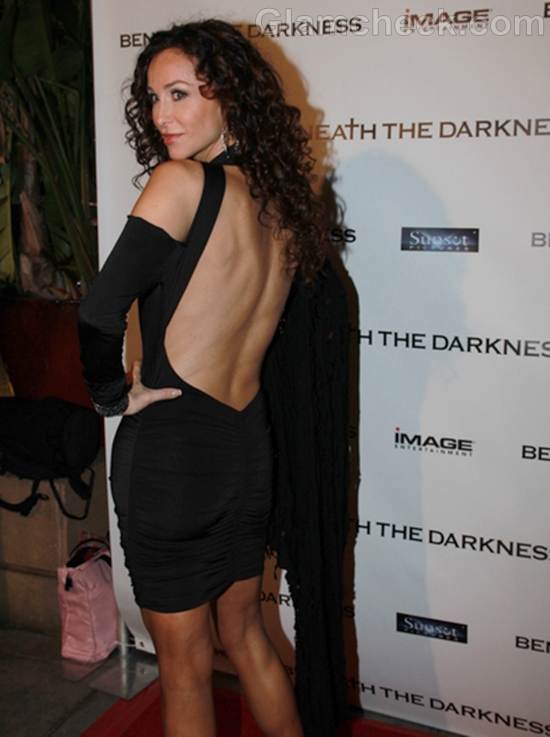 The CSI: Miami star completed her sexy backless ensemble with a pair of silver dangle earrings, loose curly brown hair, and nude makeup with glossy lips and mascaraed eyes.
Get The Look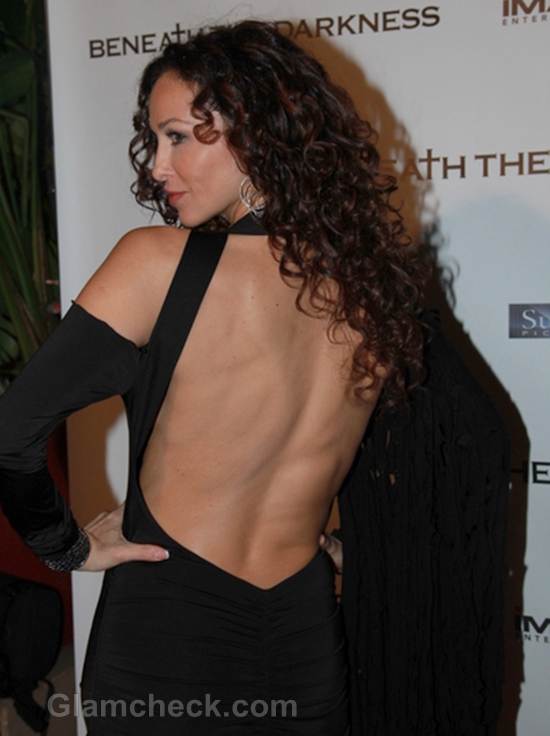 If you are planning on wearing a backless dress, you first have to make sure that your back is worth exposing. A harsh truth, but you'll be glad we mentioned it. Most people don't pay attention to their backs when it comes to skin care. Spots, acne and dead skin cells are common. Start using an exfoliating scrub and moisturizer on your back a few weeks in advance to prepare your back for the big day. You can try back polishing at a spa too if you can afford it
But that's not all you have to think about. Backless dresses look good on toned bodies. You don't want your flabby flesh to be on display for all to see. Invest some time and energy into back toning exercises a few weeks before you wear the dress.
Finally, underwear. There are few things as important as underwear when it comes to clothes. You have to wear a backless bra that is just your size. The magic bra is designed with the backless dress in mind. Check out our article on Types of Bra for more.
Image: P R Photos