The 2012 Jenesse Silver Rose Awards Gala and Auction was held at the Beverly Hills Hotel in Beverly Hills, California on April 14. As is expected at such a high-profile event, several of the ladies hit the red carpet in style. From dresses and makeup to hair and shoes, we saw plenty to obsess over.
Two hairstyles worth a mention include those sported by Kita Williams and Nadia Buari.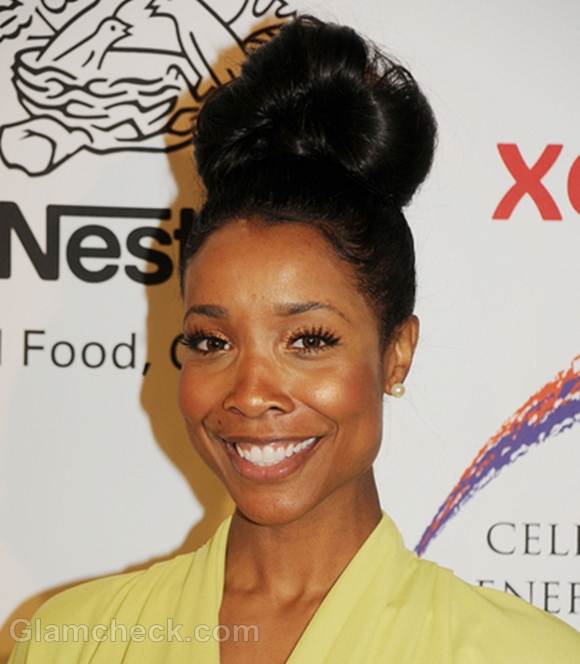 Kita's hair was first straightened and then swept back into a lovely top-knot bun which looked like a flower atop her head. The style was perfect for her as it pulled her hair back from her perfect features and really let them shine through.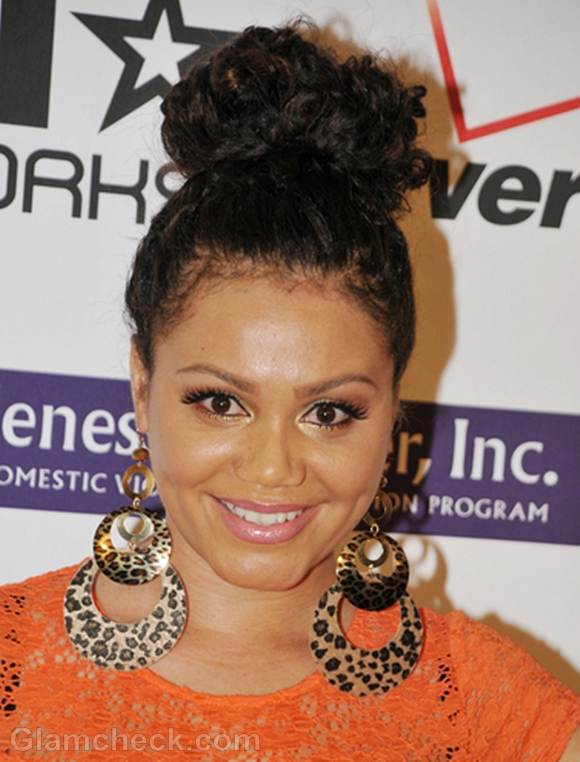 Nadia, on the other hand, left her natural curly hair alone, but she too swept it up into a slightly messy top-knot bun. The texture imparted by her curls is sublime. The do suits her to a T and allows her to do full justice to those gorgeous leopard print dangle earrings she's got on.
Image: P R Photos