Actress Kate Bosworth is a self-proclaimed Burberry fan. She dressed in Burberry from top to toe as she attended the Burberry Prorsum fashion show at London Fashion Week 2012 Fall/Winter which was held at Kensington Gardens in London this year.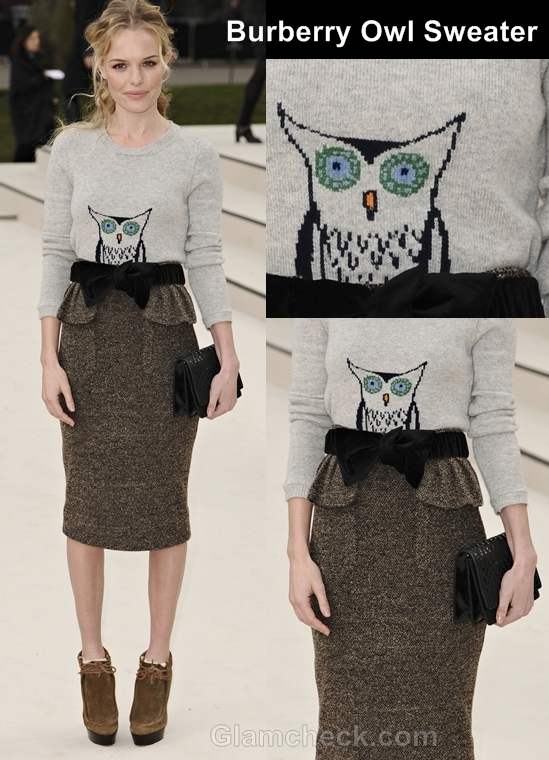 The blonde beauty wore one of the cutest sweaters we've ever seen, tucking it into a tweed pencil skirt that fell up to her knees. The grey sweater had an embroidered owl on the front which peeked out from the waistline of the skirt. It's not something you'd think to see on the red carpet but you have to admit that it works for her. After all, it is Burberry.
Kate accessorized her outfit with dark camel-colored boots and a black clutch purse.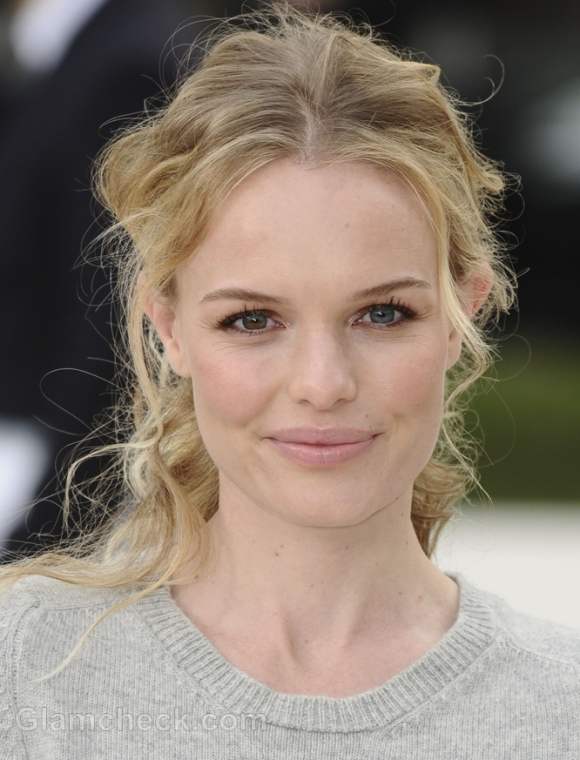 Her makeup for this look was completely natural and we mean it! It was executed with such exquisite perfection that you can't even tell that she's wearing any. This no-makeup look is extremely hard to achieve so kudos to her uber-talented makeup artist!
Then we have her lovely hairstyle, of course. Kate's hair was pinned back with her grown-out bangs left free on either side of her face. Her hair had a slighly tousled look which beautifully complemented her no-makeup look. She looks like an all-round natural beauty and girl next door.
Get the Look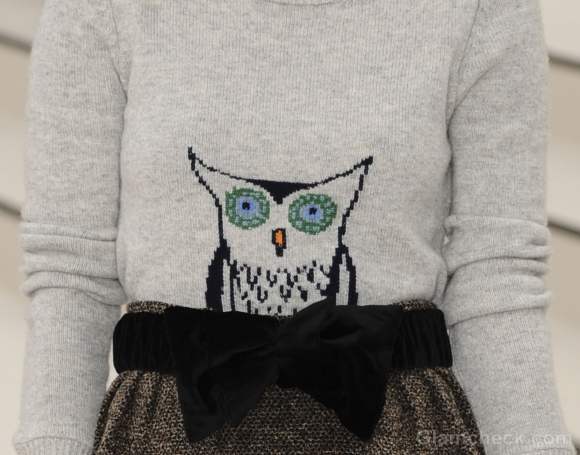 If there's one thing you can take away from Kate's outfit it is to think outside the box. You wouldn't think that something as cutesie as an owl sweater could be worn so stylishly at London Fashion week. Yet, the pairing with the skirt and especially her hair and makeup convert the casual top into something to be envied. Don't be afraid to try on seemingly 'odd' combinations. They could turn out to be the most stylish things you've ever worn.
Image: Shutterstock