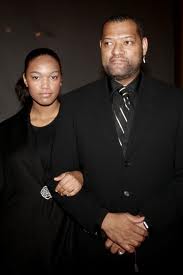 The 'Matrix' star Laurence Fishburne is really dismayed by his daughter's decision to launch herself as a porn star after Montana Fishburne revealed her intentions of starring in a porn video to the media.
The young nineteen year old told the TMZ that she heard that her father was really upset with her but she hasn't really been able to talk to him till now. Montana feels after she has the chance to explain herself to him he will support her decision as he has always supported her. Montana's decision according to her is influenced by Kim Kardashian's attainment of stardom after the release of her sex tapes. She feels that like Kim, the release of this porn film will be her stepping stone to stardom. Discussing the video with TMZ she said that she and her co-star Brian Pumper have performed well.
According to Steven Hirsch co-founder/chairman of Vivid, said that the video was solely the decision of the teenager and that she had already made up her mind even before they approached her.