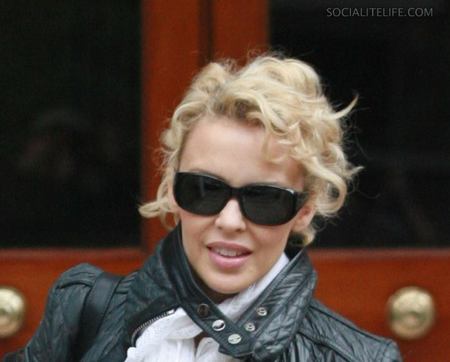 Australian pop star Kylie Ann Minogue has been going through the side effects of cancer medication she took 5 years ago. The pop singer was suffering from breast cancer in 2005 and later was cured after a surgery and chemotherapy. Even after five long years she has been on medication to prevent the disease from hitting back.
The pop princess reveals that the side effects are horrible and that she has lot of tearful times due to the medication. Kylie is hoping that she would be soon asked to quit the medication and ease her side effects.
Speaking in an interview Kylie said that she has pleaded her doctor to free her from the cancer curing drugs, but doctors have advised her not to stop as they want to assure her complete recovery from the disease She said that early next year it would come to an end it that she would be quite relieved. Besides, she also spoke her boyfriend who is 32 and is ten years younger to her.
Kylie said that age doesn't matter as he is a more matured person than those she met before.