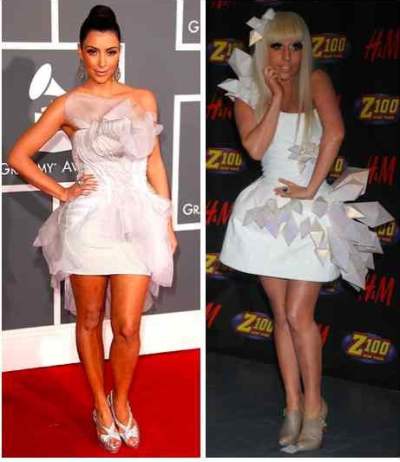 Kim Kardarshian and Lady Gaga have threatened to sue the doll-making company, Pipedreams Products Inc. which produces inflatable blow-up sex dolls modeled on both the celebs. The sex toys are eerily similar to the looks of both the stars.
Lady Gaga's attorney has reportedly threatened to file a copyright infringement lawsuit against Pipedreams. This move has so far proved effective as the doll modeled on Gaga is no longer present on the company's website.
Meanwhile, Kim's rep has demanded that production of Kim-style dolls be stopped immediately citing violation of rights.
A spokesperson for the troubled company denied the issue and stated that the said similarity was unintentional and coincidental.