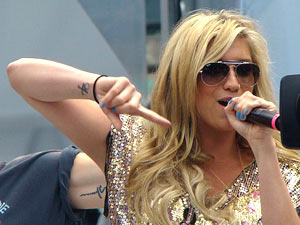 Popstar Ke$ha who is engaged in a legal battle with her former talent agency has now alleged that her ex-managers booked shows without getting any authorization.
Her former talent agency had previously sued the singer for $ 14 million on grounds that she unlawfully fired them just before signing a major music deal. In August, Ke$ha's lawyers retaliated asking the case to be dismissed as she was well within her rights to terminate her contract with them.
Now, she has stepped up the battle by alleging that she was sent on many assignments by them even though her talent agents were not properly licensed and thus not allowed to book work for her.
Image: omgmusic.com