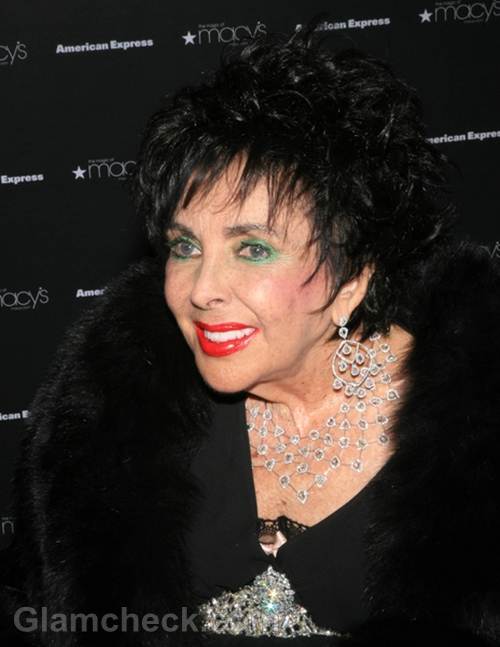 Dame Elizabeth Taylor jewelry collection is making headlines and breaking world records – they were sold for a reported $118 million in just one night.
Buyers worldwide phoned in their bids to Christie's in New York on Tuesday, and several pieces were sold for more than 10 times their value.
TMZ.com reports that reality TV star and socialite Kim Kardashian was one of the bidders, taking home three Lorraine Schwartz bangle bracelets of jade and diamond for $65,000. Kardashian had interviewed Taylor – who she considered her heroine – just months before the icon's death.
Some of the evening's top sellers included a diamond and sapphire ring given to the late star by Michael Jackson which fetched $600,000, a 33.29-carat Elizabeth Taylor diamond – a gift from Richard Burton – which went for $8.8 million, and the world-renowned La Peregrina necklace which brought in a mind-blowing $11.8 million.
The Elizabeth Taylor AIDS Foundation will receive a portion of the sale's profits.
Image: P R Photos