The weather did not cooperate, but that did not stop the city of London from coming out in mind-boggling droves for the closing of the Queen Elizabeth II Diamond Jubilee celebrations at Buckingham Palace on June 5.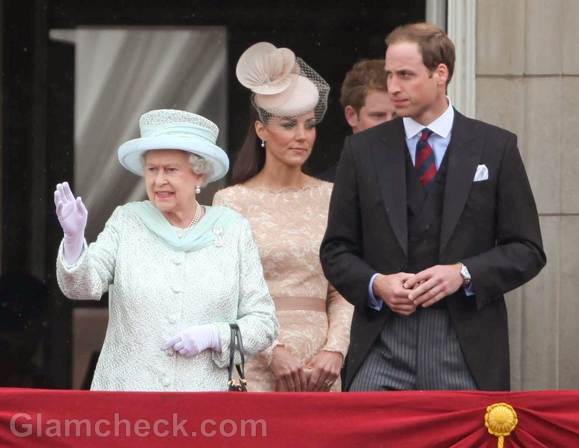 After 4 days of a city-wide extravaganza, the festivities came to an end with the Royal Family gathering on the balcony of the Palace to greet an enthusiastic, highly-patriotic audience that spent most of their time creating a deafening applause.
The Queen wore a pale mint outfit while Catherine, Duchess of Cambridge, looked marvellous in a nude lace ensemble with a matching ribbon belt to accentuate her tiny waist.
Technically, this extravaganza was merely the main event. In actuality, there will be hundreds of parties throughout the year both in the streets and in the Palace to celebrate 60 years of the Queen's reign.
Image: P R Photos