She has wowed us on the red carpet as she appears at premieres of "The Hunger Games" across the world. Jennifer Lawrence continues to show off her sensational fashion sense as she promotes the hotly-anticipated fantasy film at Barnes & Noble in New York City on March 20.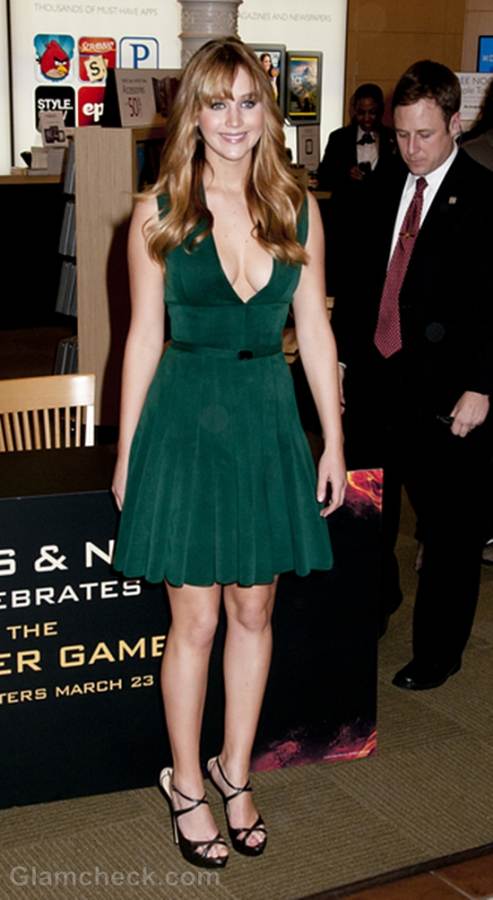 The actress wore a gorgeous green dress which stopped short of her knees. The hot sleeveless number had a daring neckline which considerably upped the sex appeal of the outfit. The pleated skirt was fashioned in the style of a figure-skating costume with a slight flare. A slim belt in the same color as the dress emphasized her toned waist.
Jennifer accessorized the dress with strappy heels, but the pair she wore seemed to be a size too big for her. It's a good thing her dress was enchanting enough to draw the attention away from her footwear.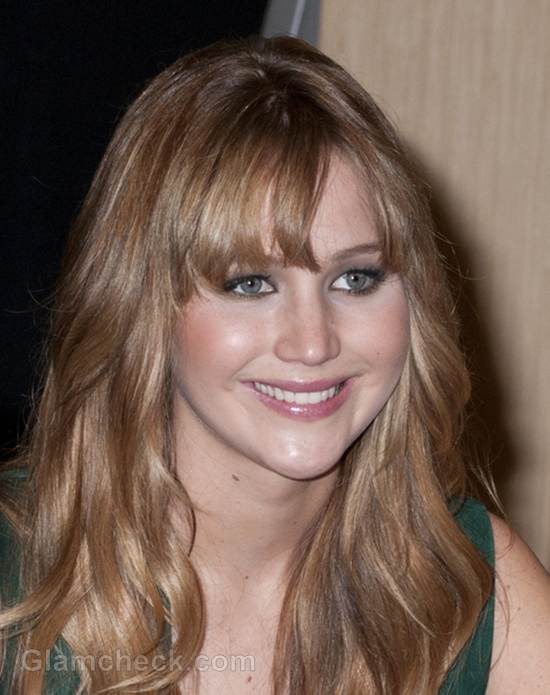 She wore a grey eye shadow that just blended right into her skin, giving her a sultry, smoky look. Her cheeks had a tinge of rouge and her lips were glossed with a nude shade. The finishing touch of the outfit was the most alluring – the 21-year-old's long, luxurious blonde-red hair was simply left loose with front-combed bangs, but the volume and bounce of it brought to mind pin-up girls from the 80s.
Very sexy with plenty of oomph to spare, this green is a perfect shade for her skin tone and it fits right into the green color trend that we've observed on the red carpet since St. Patrick's Day.
Get the Look
The flirty tone of this dress makes it an obvious choice for parties. But you needn't limit it to evening wear alone. You can team this sexy dress with a smart blazer to convert it into edgy formal attire. Check out the formal looks with classic white blazer for some ideas.
Since summer is here, you'll probably be attending quite a few beach parties. This dress would make the perfect ensemble for dancing on the sand if you pair it with flip flops that feature flower detailing and perhaps a feminine floral purple hair accessory. The purple will be beautifully offset by the green and vice versa.
This dress can also be worn casually if you tie your hair up in a ponytail and accessorize the outfit with ballerina flats and goggles – an ensemble you can sport when you're out shopping or hanging out with friends.
Image: PR Photos