Japanese label Growse are finally making their way into the U.S. market. They launched their first store in Los Angeles, California on March 20 with numerous V.I.P. invites that included Hollywood's finest and some of the more famous bloggers on the West Coast.
The opening party was launched by Growze fan Mischa Barton. The actress has been AWOL for months now and the opening of one of her favorite brands was enough to get her out from wherever she's been hiding and to get back on the radar.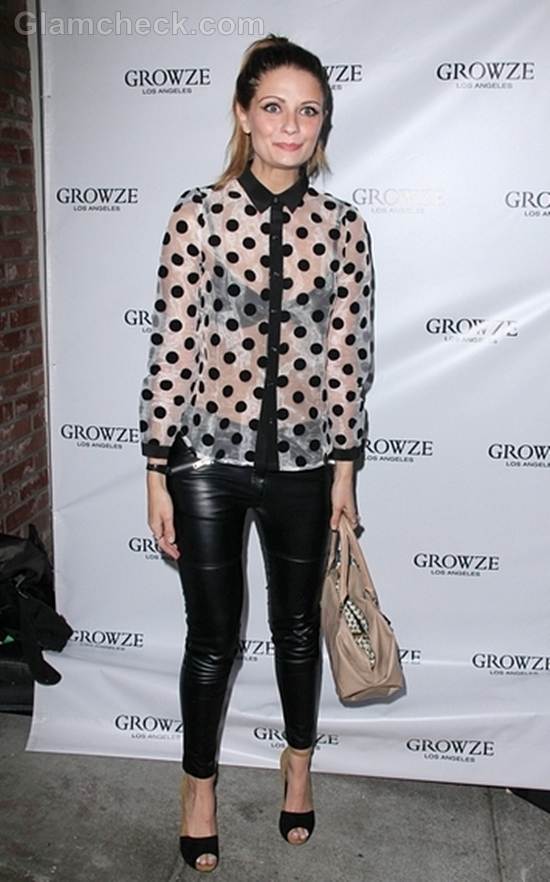 The 26-year-old sported an ensemble that is quite different from her usual flirty, girly style. She wore a front-buttoned, polka-dotted sheer silk shirt with a black bra underneath paired with leather leggings cut about half an inch above her ankles. The leggings could have fit better. The bunching up makes it look like it wasn't made for her size and it distracts from the look.
Although this outfit is quite alluring on her fab bod, it's a far cry from her elegant gowns and flowy short skirts.
The laid-back but sexy outfit was accessorized with two-tone peep-toe heels and a beige bag.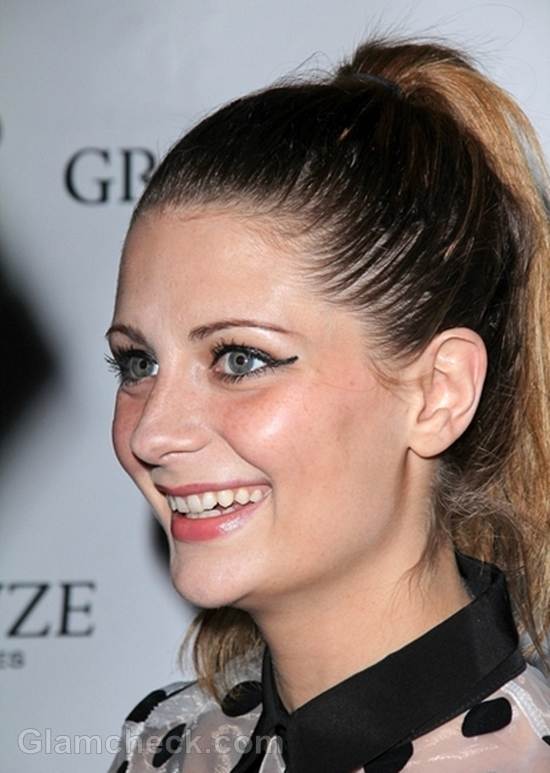 Unlike her patent glossed over and hair-sprayed styles, Mishca just pulled her hair back in a casual high ponytail for this ensemble. Her cat's eye makeup made her already striking peepers appear more open and luminous. A natural warm shade of pink  rouge on her cheeks highlighted her cheek bones beautifully and you were honestly more distracted by them than her sheer shirt.
Get the Look
This is a great outfit for Mischa because she has the body to pull it off. Silk, leather and polka dots are a risky combination. Polka dots in particular do not look good on everyone. You either have to be really thin or have only accents of polka dots in your outfit for them to make sense. So if you are planning on trying out this look, the results will vary drastically based on your body type.
Image: P R Photos