The White House Correspondents Dinner was held in Washington D.C. On April 28 and was graced by several Hollywood stars. Young Dakota Fanning was one of them. The trend for most celebs at big events this year has been nude or beige or neutral colors. Dakota went down another road, choosing to don a fantastic baby blue gown instead.
What She Wore: Prada gown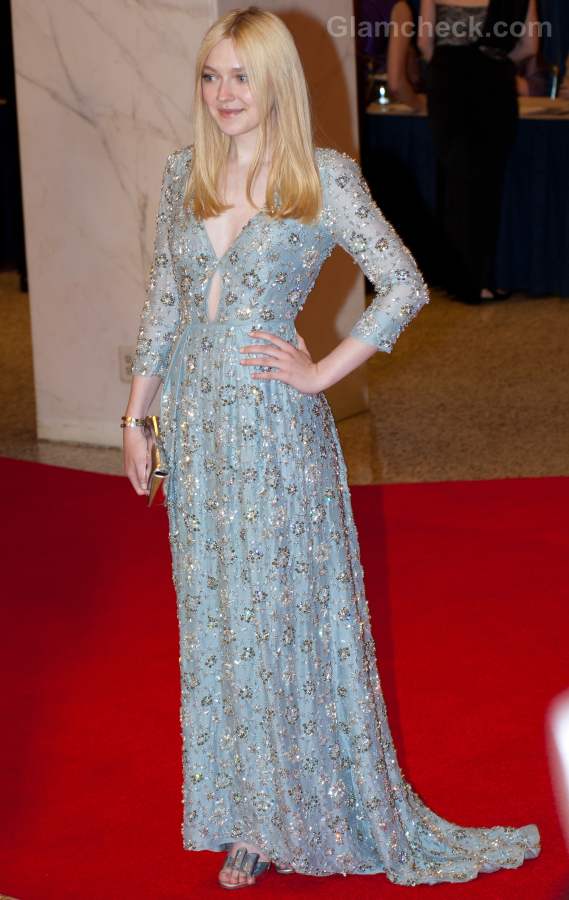 There's just one word for this Prada gown – stunning. The floor-length baby blue gown had full sleeves, a deep cutout on the back and a plunging neckline with keyhole detailing. The fabric of the dress was embellished with absolutely gorgeous silver embroidery in a floral design.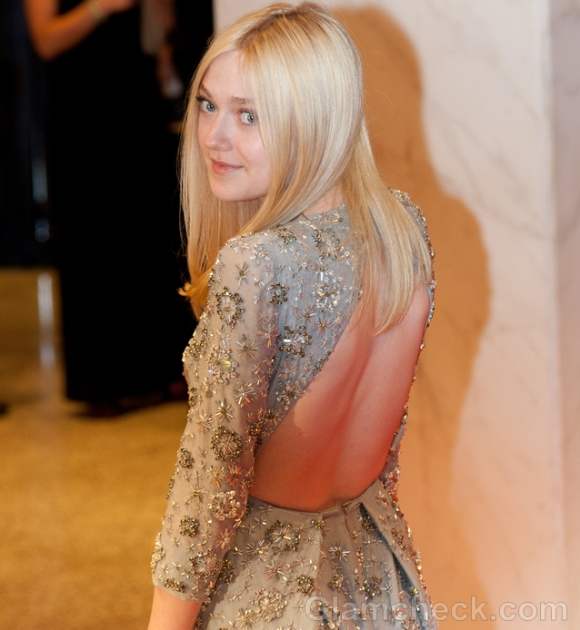 She looked like she was wearing a piece of a star-filled early-morning sky. Dakota complemented the outfit with a metallic box clutch purse by Prada, silver bangles by Cartier and silver heels by Giuseppe Zanotti.
Hair & Makeup:
Straight blonde hair, nude makeup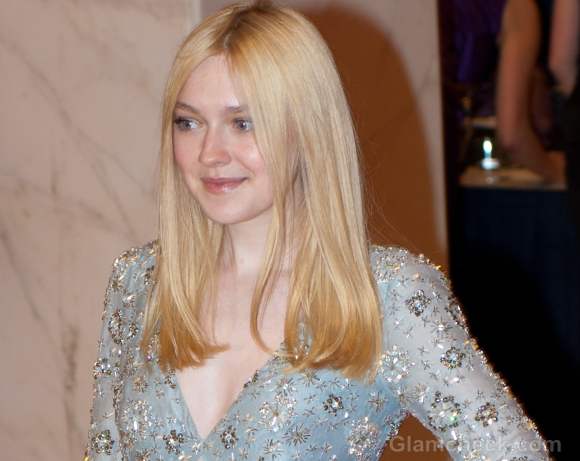 As far as makeup and hair goes, Dakota stuck to her regular style. Her blonde hair was parted in the center and simply left loose – not too sleek, not too messy. Her makeup also was what we have come to expect from her – fresh and nude with transparent mascara to highlight her blue peepers.
Image: Shutterstock