We love spring and summer because these are two seasons when the celebs undergo these beautiful metamorphoses like butterflies with their outfits and hair which just take our breath away. It's wonderful to see the burst of color that they bring to the red carpet and how they celebrate the joyful seasons with a vengeance.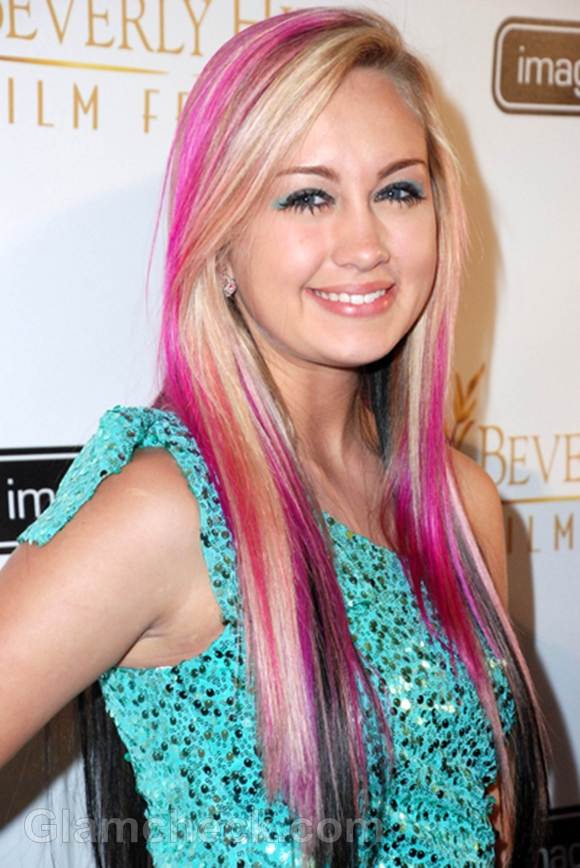 Brandi Hanson is a good example of what we mean. The pretty lady teamed her sequined, bright turquoise dress with the new highlights in her hair as she attended the Spring 12th Annual Beverly Hills Film Festival Opening Night held on April 25 at the Samuel Goldwyn Theater in Beverly Hills, California.
She shows off her sense of fun and spirit of adventure with her cool new spring hair colors.  A majority of her hair is blond and interspersed with a glorious shade of pink. A portion of her tresses on the end are brown, some of those also delicately colored pink.
This triple whammy with the hair color does not overwhelm or look gaudy in the least. It actually brightens up her whole persona and reminds us to get funky in keeping with the spirit of the season of transformation.
Image: P R Photos