Bollywood actress Bipasha Basu was at R City Mall in Ghatkopar, Mumbai with her co-star Nawazuddin Siddiqui to promote their upcoming movie "Aatma". The film is a horror drama which revolves around a married couple who are constantly fighting to get custody of their daughter, but the catch is that the husband is dead. Don't worry, that's no spoiler. The movie releases March 22. Meanwhile, check out Bipasha's fun ensemble at the promo event.
Her Look
Modern and sexy
What she wore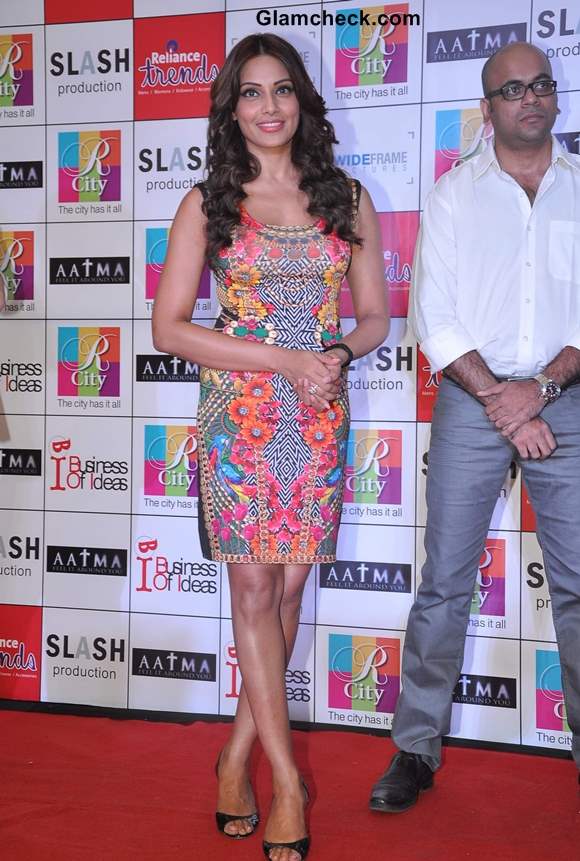 Bipasha Basu at 'Aatma' Promotions
The dusky beauty rocked a knee-length sleeveless dress in a very cheerful floral-abstract print. She paired this with black, open-toed heels, choosing to forego the bling apart from a couple of understated rings.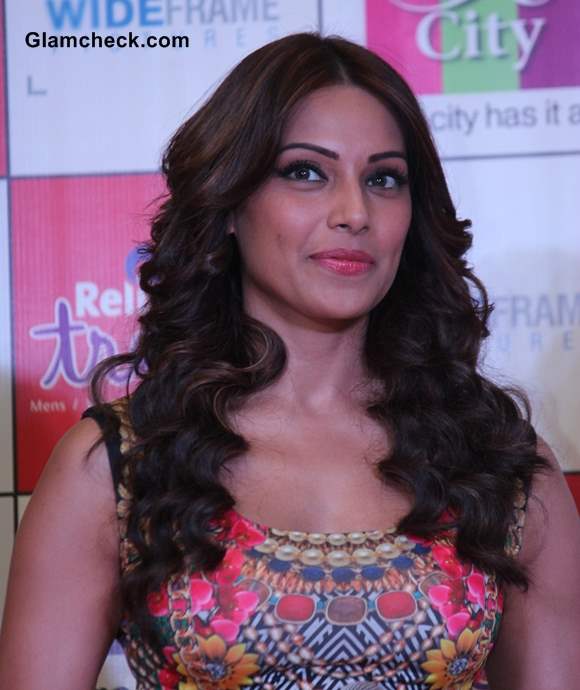 Sassy Seductress Bipasha Basu 2013
We know she usually wears her hair in curls, but she's outdone herself this time. Tight, little ringlets made for an almost hypnotic visual, reinforced by an inviting pink lippie and defined peepers.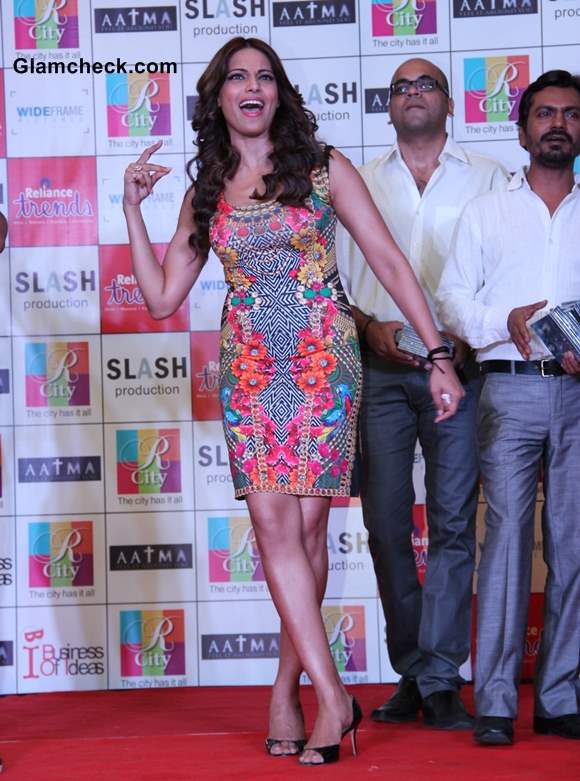 Bipasha Basu
She looks smart, sassy, with it and yet surprisingly comfortable.
Get the Look
Have a last minute special occasion you have to head out to but don't have the time to plan an ensemble? Use Bipasha's style tactics. Wear a dress with a bold, exciting print and pair it with a simple pair of heels. It's minimalistic, but it works.
IANS