It's hard to beat the steadily rising temperatures that herald the coming summer, especially if you're into traditional Indian wear. So when we saw Bollywood actress Vidya Balan at the Bawraas concert in Mumbai looking cool, calm and collected while style high on aesthetics, we just had to showcase her ensemble.
Her Look
Head to toe Traditional
What she wore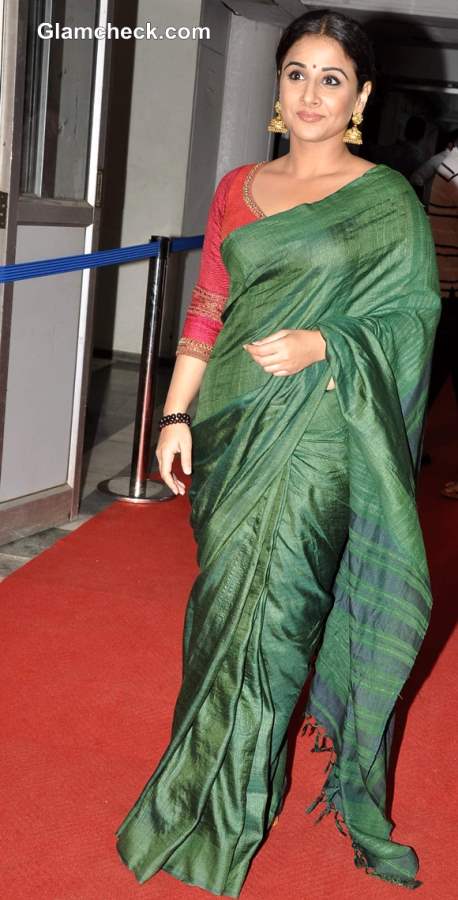 Vidya Balan Sweet in Green Sari at Bawraas Concert
If you like a simple, ethnic style with plenty of an earthy, girl-next-door vibe, than all you have to do is check out Vidya. She inevitably dons a sari and looks an absolute sweetheart in it. This time, she wore a pre-dominantly green one with blue stripes on the pallu. The soft, inviting color looked very pleasing on the sweet-faced star.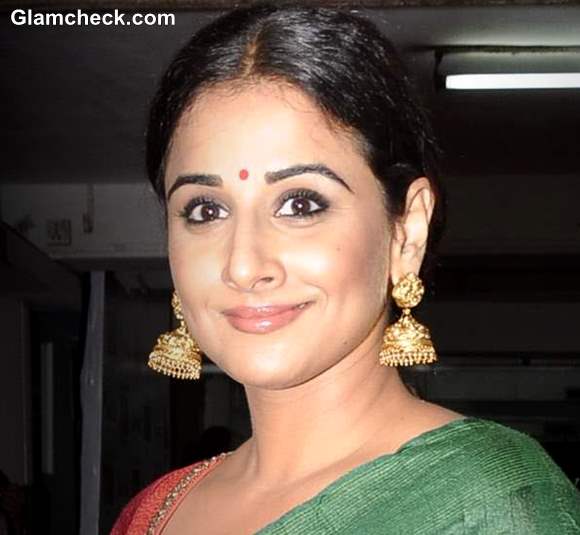 Vidya Balan traditional look 2013
She paired it with a red blouse featuring a wide neckline and three-fourth sleeves, gold embroidery embellishing the borders. Vidya tends to favour this cut over others, which is great, but we'd like to see her get more experimental with her sari blouses.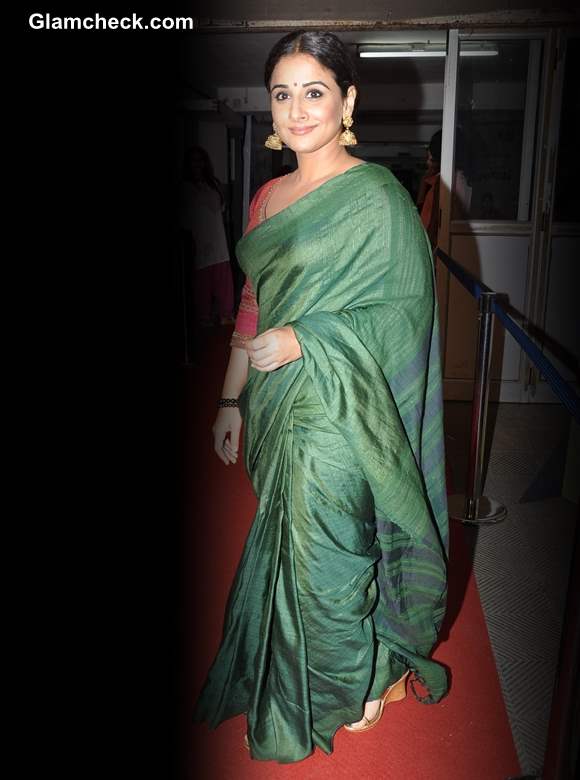 Vidya Balan in Green Sari at Bawraas Concert
Gold Jhumkas were her only accessory, that's if you don't count the gajra in her hair that dressed up her basic plait. Lined eyes, glossy lips and a tiny red bindi completed her look.
IANS