Bollywood actress Sonakshi Sinha launched the trailer of her upcoming film "Lootera" at Liberty cinema in Mumbai, India on March 15.
Her Look
Retro traditional
What she wore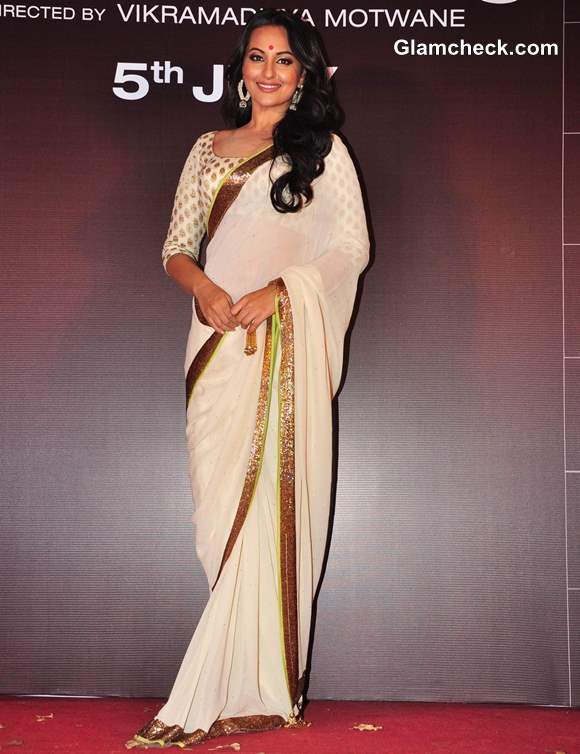 Sonakshi Sinha in white saree at "Lootera" Trailer Launch
Sonakshi donned a very typically old-style sari – ivory with a gold border. Her three-fourth sleeve blouse featured a gold floral print against an ivory backdrop. Pearl baalis completed her esemble.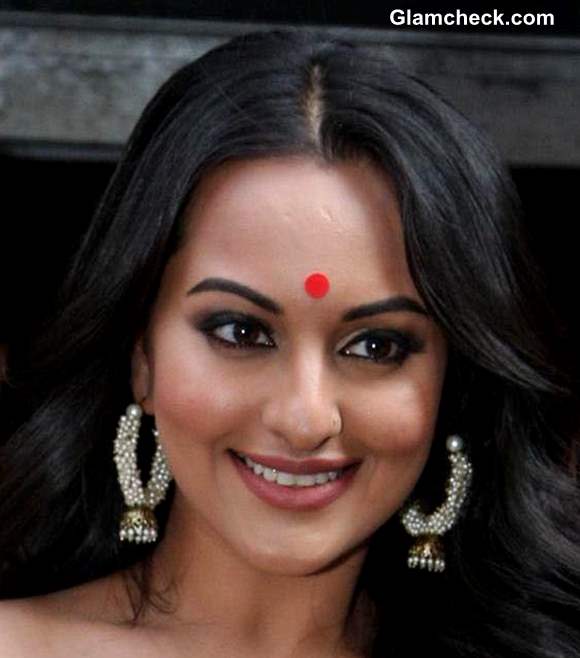 Sonakshi Sinha Bollywood look at "Lootera" Trailer Launch
Curls cascading from a center parting, a muted rose-pink lippie, a very sedate basic red bindi and subtle eye makeup transformed Sonakshi from the sweet-faced modern girl she usually portrays in her films to the mature, classy woman she plays in Lootera.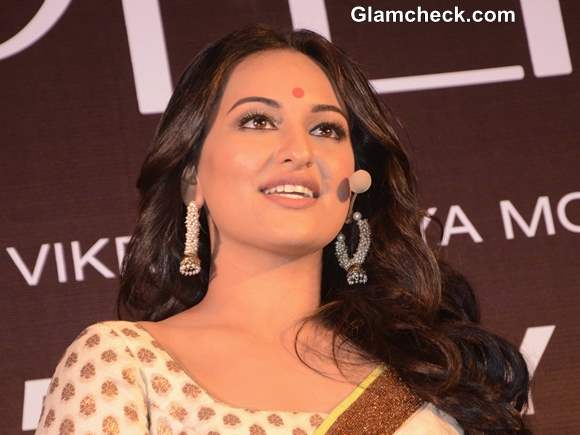 Sonakshi Sinha "Lootera" movie Trailer Launch
The promo was also attended by the rest of the team behind the film – producers Ekta Kapoor and Anurag Kashyap, director Vikramaditya Motwane and Sonakshi's co-star Ranveer Singh.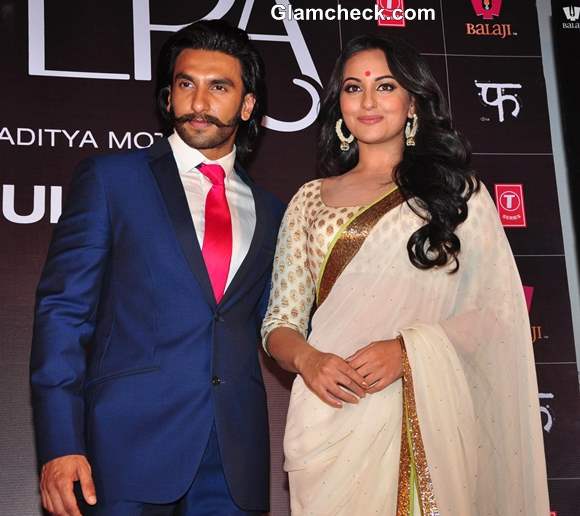 Sonakshi Sinha at "Lootera" Trailer Launch
Ranveer, who stars opposite Sonakshi in Lootera, came to the event dressed as his avatar from the film. He wore a blue suit with a white shirt and shocking pink tie while sporting a moustache and side burns.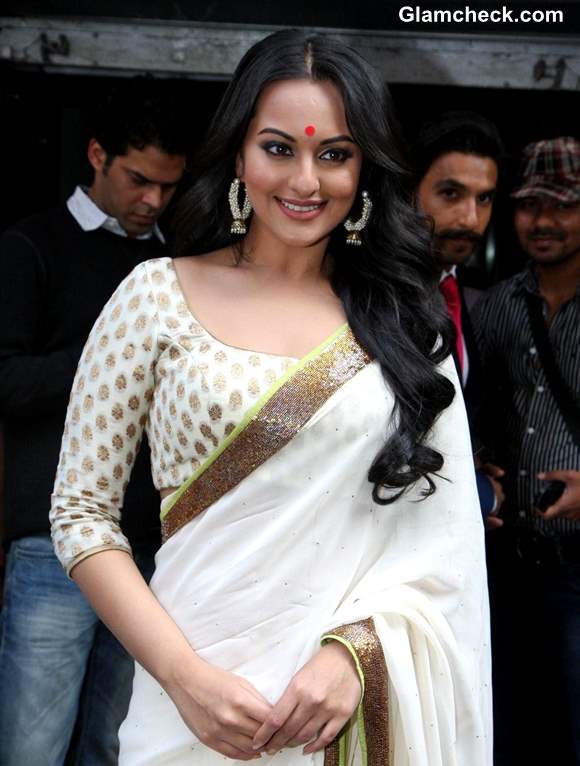 Sonakshi Sinha white saree at "Lootera  " Trailer Launch
Set in the 1950s, the drama tells the story of two lovers who elope but eventually end up getting divorced. The pair meets again years later, still seemingly in love, at which time Ranveer's character discovers that his ex-wife will soon succumb to a rare disease. Not willing to see her die, he comes up with a plan to save her life.
Sonakshi and Ranveer acted out a scene from the film to draw crowds, a gimmick that was well-received. The trailer was promising too and we look forward to seeing if Lootera will hail the comeback of drama in Indian cinema. It is set to be released on July 5 this year.
IANS, Indian Photo Agency