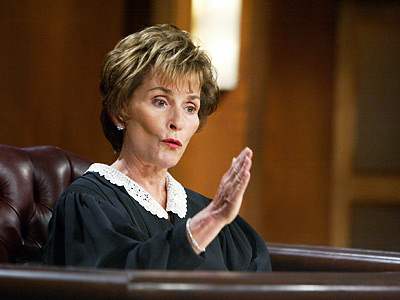 American court show host Judy Sheindlin has suggested that troubled actress Lindsay Lohan should be locked up in jail as she needs a reality check.
Sheindlin, who was a family court judge before  judging her own court show on television, has criticized Lohan's jail term of merely 14 days out of her 90-day sentence for violating the terms of her probation. She added that a prolonged jail term for the actress will help her in getting sober.
Lindsay has recently failed a drug test which was part of her probation and may be sent back to jail.
Image: money-moguls.com