The Royal Albert Hall, London saw a host of celebrities arriving for the Cirque Du Soleil's VIP Night. We spotted 'X-Files' actress Gillian Anderson at the event.
She Wore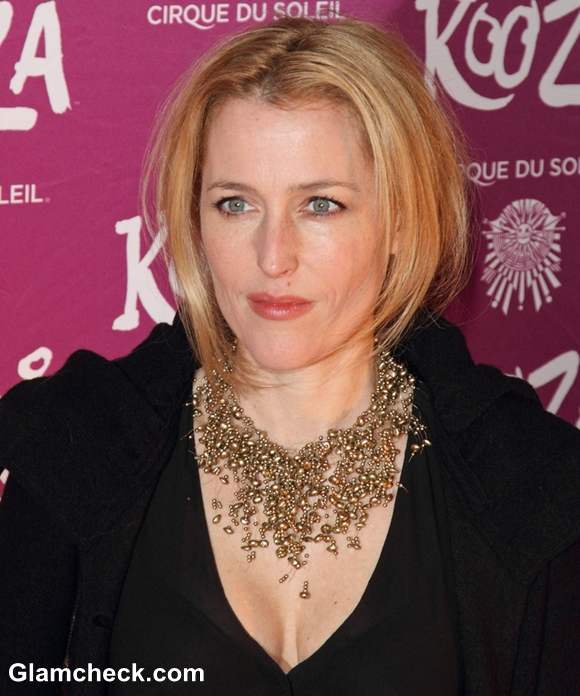 Gillian Anderson – The Cirque Du Soleils Kooza London VIP Night
The actress was seen in a black dress with a plunging neckline and black boots. The 44 year old actress sported a blunt hair and a gorgeous statement neckpiece in tan-gold. A comfy black cardigan was perched on her shoulders for the London chill.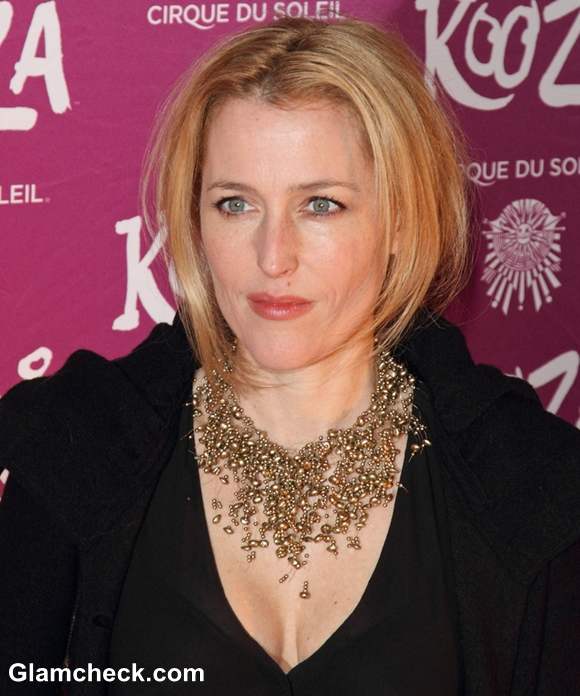 Gillian Anderson
Her make-up consisted of a liner, a natural pink lip colour and a hint of blush.
The actress posed elegantly for the shutterbugs while carrying a black hold-all with her. The show has 10 different acts and consists of eight different characters. The Kooza is a contemporary circus show that will be held from the 5th of January to the 10th of January at the Royal Albert Hall in London.
The characters are inspired by comic books, graphic novels and Indian and European art, along with Gustav Klimt's paintings. The production house, Cirque du Soleil is based in Montreal, Canada. Kooza will do a round of shows this 2013 with the first being in London.
P R Photos