The importance of healthy eating can never be over emphasized. A balanced diet, with the necessary amount of micro and macro nutrients on a daily basis is essential for the proper functioning of all the organ systems in the body. Calcium is very important for strong bones and healthy teeth. Calcium intake is not important just for children. It is needed right from the early stages of development through old age to keep the skeletal system in perfect condition.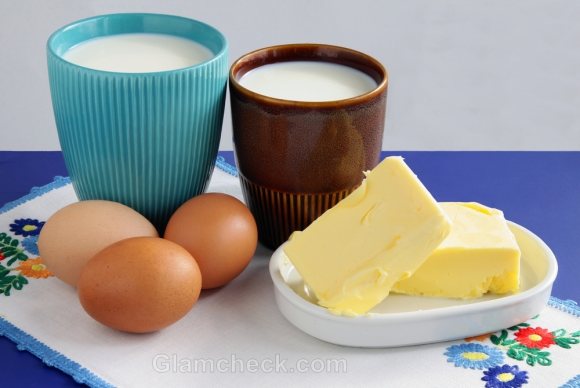 Many food items rich in calcium usually do not figure in our everyday meals. It is necessary to incorporate the required amount of calcium in the diet to prevent calcium deficiency and the related complications. It is important to pick foods rich in calcium
Why Calcium Rich Food is Necessary?
Calcium is one of the most important minerals required for the development as well as the upkeep of bones and teeth. Calcium is generally deficient in most of the food items we consume on a regular basis. Calcium is also essential for the body to maintain normal blood pressure and also prevent heart attack and cancer of the colon.
Maintaining the optimum level of calcium in the system is important not just for women, but to men as well, although women have to be extra careful to make sure everything is in order to prevent any instances of discomfort at later stages of their lives.  Calcium intake is important as it helps prevent osteoporosis, especially in women, who are prone to bone tissue thinning with age. Bone softening or osteomalacia is another serious health concern mainly caused due to calcium deficiency.
Osteoporosis can be debilitating as the affected person's bone density becomes extremely low and becomes vulnerable to breakage and fractures. Women are more susceptible to osteoporosis, especially during their post menopausal stage and need to pay careful attention to their bone health. Senile Osteoporosis is something that affects persons above the age of 75 and both males and females are equally susceptible in this case.
Calcium is also related to one's fitness and weight gain. Research has shown that persons with lower calcium levels are more likely to be obese or overweight.
Recommended Daily Dosage of Calcium
A normal, healthy individual in the age group of 19 to 50 requires at least 1000 mg of calcium a day. Growing children and young adults require slightly larger doses of calcium as it is very essential for the normal and healthy development of bones. Individuals between the ages of 9 and 18 require approximately 1,300 mg of calcium in their daily diet. Children below 9 require between 500 and 800 mg of calcium in their everyday diet.
Usually, fewer than 25% of the population meet the daily calcium requirements. The signs of calcium deficiency are visible only as we age and hence it is necessary to consume the recommended dosages of calcium when young and continue doing so.  
Women during pregnancy require more than their normal dosage of calcium is help in the healthy development of the fetus. Lactating mothers require higher doses of calcium as well as the mother's milk is the only source of calcium for infants.
Foods Rich in Calcium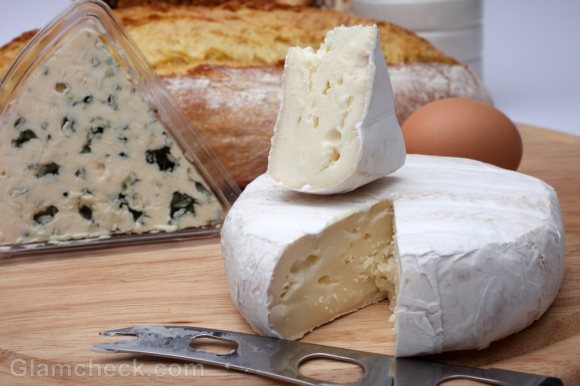 Calcium is obtained both from animal as well as vegetable sources. Calcium is mainly found in milk and milk products, apart from other items such as fish, whole grain foods as well as nuts.
Some of the important sources of calcium are:
Milk and Yoghurt
Dairy items are the best possible source of calcium. Milk is one of the most important calcium rich foods that can be incorporated in the diet. This is also one of the easily accessible food item rich in calcium.
A 200 ml glass of milk contains approximately 240 milligrams (mg) of Calcium. Milkshakes usually have a greater percentage of calcium due to the additives and is one of the most fun ways to fulfill the daily calcium requirements.
Yoghurt is an excellent source of calcium. Low fat fruit or plain yoghurt contains about 200 mg to 230 mg of calcium.
Cheese
Most varieties of cheese have high calcium content. A 40 gram chunk of Cheddar or Parmesan cheese contains about 300 milligrams of calcium. The same amount of Feta contains about 150 mg of calcium.
Vegetables
Calcium is usually present in animal products such as meat, milk and its by products. Kale is one of the best vegetable sources of calcium; a 100 gram serving of kale contains approximately 150 mg of calcium. Okra and the different types of beans also are good sources of calcium. Chick peas, french beans and red kidney beans also have a sizable calcium content.
Other important vegetable sources of calcium include broccoli, collard greens, turnips, peas, sesame seeds, bok choy, watercress and spinach. Green leafy vegetables are rich sources of calcium.  
Nuts
Consuming nuts is a great way to fulfill the daily requirements of calcium. Almonds, walnuts, hazelnuts and Brazil nuts contain calcium.
Fish
Fish is another important source of calcium. Whitebait is an extremely rich source of calcium. A portion of approximately 80 grams contains around 700 mg of calcium, fulfills more than half the requirement of calcium for a normal, healthy adult for a day. Sardines are great source of calcium. A 100 gram serving of tinned sardines contains about 500 mg of calcium.
Other Calcium Rich Food Items
Figs have a very high content of calcium. Around 4 normal sized fruits are packed with over 500 mg of calcium. Apricots are also rich in calcium.
Tofu and soy bean are great sources of calcium as well. A serving of 100 grams of steamed tofu contains approximately 510 mg of calcium.
Some of the best ways to consume calcium on a daily basis include cheese omelets and cheese and tomato pizzas. A regular portion of lasagna contains around 400 mg of calcium.
Macaroni and cheese, one of the most favored light eats is packed with calcium, mainly contributed by the cheese component. A 200 gram portion contains about 360 mg of calcium.
Calcium fortified food items are available in the market. Breakfast cereals fortified with calcium are available and so are calcium rich fruit juices and soy milk. This is one of the best possible power packed breakfast options fulfilling the daily requirements of micro and macro nutrients, especially calcium.
It is important to follow a balanced and conscious diet pattern. Calcium rich foods should be incorporated in the most preferred combinations in one or more meals of the day.
The breakfast should be the best meal of the day and it makes sense to include calcium rich food in your daily breakfast. Eggs and cheese, along with a tall glass of milk could be made part of the breakfast and could be served in rotation with other options such as whole grain bread as well as bran muffins through the week. Nuts could replace chips as a healthy snacking option. Tuna and salmon whole grain sandwiches are great lunch options.
Calcium Absorption
Calcium absorption is affected by various criteria irrespective of the amount of intake. Absorption generally declines as we age. Certain other deficiencies as well as specific body conditions also affect calcium absorption. Calcium absorption is greatly hampered when there are deficiencies in micro and macro nutrients in the body, such as deficiencies in magnesium. Certain vitamins enhance the absorption of calcium by the body. Vitamin D and K aid in calcium absorption.
Before going in for food supplements, calcium rich food items should be made part of the everyday diet. It is best to start early than regret later over the wasted years.
Image: Shutterstock