The monsoon brings with it cloudy skies, cooler weather, a lush landscape, comparatively cleaner air, innumerable cups of hot tea and cosy Sunday afternoons spent lazing under the covers. However, for some, the wet weather only gives rise to a host of ailments that seem to assail every part of the body. Just because you've never been ill in the monsoons before does not mean that you won't. Here are some of the most common monsoon diseases that anyone is at risk of contracting during the season.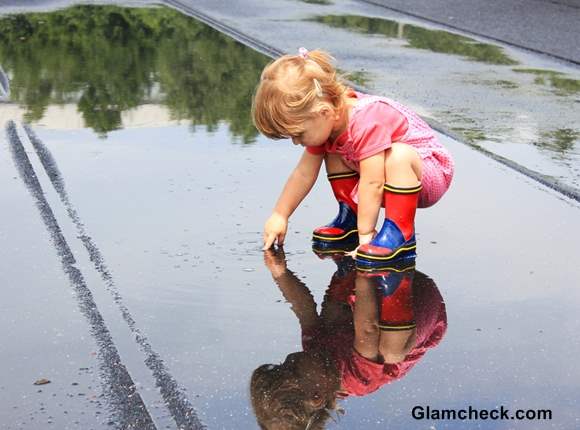 Most Common Monsoon Diseases
Colds, Coughs, the Flu and What have you
This is a given and the most basic illness that almost everyone falls prey to. Sniffles, incessant coughing and sneezing are the soundtracks of the monsoon. Your respiratory system takes a real beating because of the higher humidity, and if you're immune system is not strong enough to deal with it, you are bound to catch a horrendous cold or even contract one of the many viruses that thrive in wet conditions in which case you'll end up with a fever that could last for up to a week.
Malaria
Have you ever noticed how the monsoon is an open invitation to flies, mosquitoes and bugs you can't even identify? Mosquitoes is particular are harbingers of one of the most dreaded monsoon diseases – malaria. The symptoms of malaria are so similar to a cold so it is easy to misdiagnose. If you experience body ache and sweating along with flu-like symptoms, see your doctor immediately to prevent malaria from doing further damage to your body.
Diarrhoea
It's cold, wet and we all want a plate of something deep-fried or at the very least greasy to go with our innumerable cups of hot tea. Enter street food. However, it's not these unhealthy monsoon eating habits that cause diarrhoea. It is, in fact, the very same viruses that thrive in the humidity and end up contaminating the food we eat. That's why it pays to ensure the highest standards of hygiene in the monsoon, avoid street food, and eat home-cooked, healthy meals.
Typhoid
This common monsoon disease assails both your respiratory and your digestive systems, making you feel like you have a bad case of the flu as well as diarrhoea. Additional symptoms include headache and, sometimes, a rash. Food and water contaminated by parasites are responsible for this disease too, another very good reason to stay away from street food during the rains.
Chikungunya
Chikungunya too is characterised by fever and joint pain – symptoms common to many monsoon diseases. Caused by a mosquito that is active in the day time, chikungunya is best diagnosed and treated early on as there is no specific cure for the disease. Your doctor will most likely just treat your symptoms and hope that your immune system is strong enough to battle the disease itself.
Dengue
Again caused by mosquito bites, dengue too sees symptoms of fever and body pain but will be accompanied by a rash like typhoid.
Leptospirosis
Leptospirosis is really easy to catch if you have the habit of wading through water, especially with cuts, wounds or other types of injuries on your legs. Parasites and bacteria enter your body through the cuts and cause an infection, characterised by fever, severe aches and pains, and a host of abdominal issues as well. Invest in gum boots if you find yourself walking though even ankle length water regularly. Otherwise, take care to wash your legs as soon as you can and dry off thoroughly.
Although these common monsoon diseases are scary, you shouldn't be waiting till the monsoons before you decide to take disease-preventing measures. Indeed, you should be spending the whole year improving your immune system so that come rain or shine, you're healthy and happy. If you haven't already done that, then for the time being, eat and drink at home as much as possible, dry off as soon as possible, avoid wearing wet/damp clothes and try to remain dry. Also use your own utensils at work, and use disposable tissues instead of handkerchiefs or hand towels when outside. Finally, sleep under a mosquito net or use mosquito repellent.
There's no reason your monsoon has to turn into a nightmare. Use common sense, a little caution and you could have yourself a happy season filled with only good memories. 
Image: Shutterstock