Every season brings its own challenges when it comes to diet. The change in weather prompts the body to crave different kinds of foods. Most people just go with their cravings and eat whatever feels right for the moment. However, our cravings are often blended with our state of mind and emotions – a bad day at work, issues in your personal life or money problems can easily stress you out and make you crave high-calorie foods which have nothing to do with what your body really needs.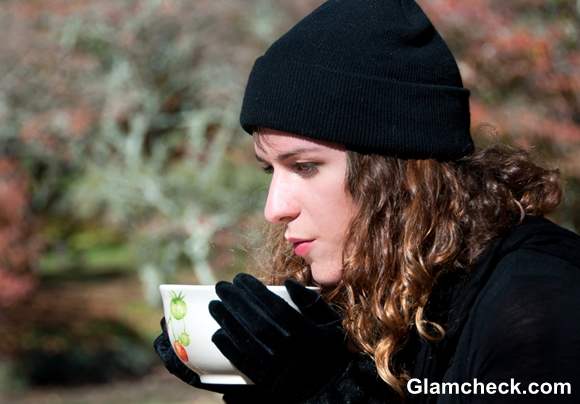 Best Winter Foods
If you know what the best foods are for a season and why, you'll not only make smarter choices about what to put on your plate but also deal with the mood issues that result from change in season. This is especially true in the winter when our bodies need calories to produce heat, when the shorter days make us depressed, and when colds and flus are more common. Since temperatures are dropping, the best winter foods can be categorized as those that will keep you happy, warm and protected through the coming cold months.
Oatmeal
Winter is when your body needs the most carbs to use as fuel to keep you warm. That doesn't mean you make pizzas and pastas your daily fare. Rather, fuel your body with good carbs, the kind that burn most efficiently, provide the most warmth and also provide a lot of nutrition along the way. Oatmeal meets all these good-carb requirements to perfection. The humble grain has been around for centuries, sustaining our great-grandparents and their ancestors before them. While oatmeal makes a great year-round food, you'll feel its benefits the most in the winter. It is warming, filling, plus it boosts your mood – the last a bonus since winter tends to make us feel down from less exposure to the sun.
Nuts and Seeds
Walnuts and almonds in particular are highly recommended during the winter months for their high nutritional value, but a variety of dried fruits, nuts and seeds can be consumed in the winter for their beneficial effects. Pistachios and cashews are favorites with many, but they are also tremendously high in calories which makes your body produce far too much heat, resulting in breakouts. Make it a point to strictly limit your intake of these nuts.
Boiled or roasted peanuts can make a wonderfully-filling and warming snack. Not to mention the satisfaction your taste buds get from munching on them.
Sesame seeds are another wonderfully-warming mood booster for the winter months. You can simply keep a bag of sesame seeds with you at all time and munch on small handfuls through the day. Til (sesame) chikkis, a nutritious and popular Indian snack, are a tasty way to incorporate more sesame in your diet.
Learn more about these awesome winter foods here.
Pomegranate
Since most people are more susceptible to falling sick in the winter, it's important that the food you eat is high on nutrition and immune-boosting properties. Pomegranates contain amazing antioxidants called polyphenols which are excellent for building immunity. They are also good sources of phosphorous – important because of its high content in the human body which needs to be replenished – and calcium – the element that is more abundant in the body than any other. The humble pomegranate packs quite a punch!
Cabbage
Rich in a number of vitamins, cabbages are often under-valued and an over-looked veggie in a winter diet. It can be served in a variety of ways in a number of dishes, and its low, low calorie content (only 24 calories per 100gm) means you can eat as much as you want and still look stunning when the summer comes around. What's more, cabbage is also known to reduce cancer risk thanks to its high level glucosinolates. Just make sure not to over-cook cabbage as a lot of its nutrition is quickly lost that way.
Spinach
Everyone knows spinach is a super-food, but not many incorporate more of these leafy greens in their diet. Spinach is high in antioxidants, calcium and iron. Read more about its benefits here. You don't have to limit spinach to your salads. Spinach can be sautéed or stir fried with other veggies and meat, it can be blended to make soups and even juiced.
Soups
The munchies hit with a vengeance in the winter. You'll be snacking like the world's about to end. The cold makes you hungrier by default. Your body craves extra food so that it can produce more heat. That's why your first instinct will be to stuff your face with high-calorie foods like fried chicken or chips, bakery goods and anything that's hot and oily. These are fine for occasional treats but serve almost no nutritional purpose. Try soups instead. Soups can be made with a variety of very nutritious ingredients, they can be as rich or as simple as you want, and the best part is that they are definitely lower in calories than a plate of French fries.
Sweet Potatoes
Sweet potatoes fulfil your carb requirements and satiate that sweet tooth. The high fiber content will keep you full while the copper, manganese and vitamin A will boost your immune system.
Garlic
The pungent bulb should ideally be in your diet throughout the year. Several ancient forms of medicine touted garlic as a cure-all for several illnesses as well as a major preventive measure against diseases. Why have more of it in the winter? Because the flavor will make you feel warm and garlic's status as a super-food will do the rest in improving your mood, your skin and your immune system. Read more in the Health Benefits of Garlic.
Water
Not technically a food, and not really 'winter' food, water is a diet component that most people miss out on when it comes to planning their winter menus. Which is a shame really because it can help with many of the problems that are associated with winter like flaky skin and colds. Your body needs water to flush out toxins, for overall hydration and to ensure smooth functioning of the organs and immune system. These are year-long requirements. So just because you don't feel as thirsty as you would on a hot summer's day doesn't mean you should be cutting down on your water intake. Stick to 2 liters a day. Soups, coffee, tea and hot chocolate would count here too.
Shutterstock