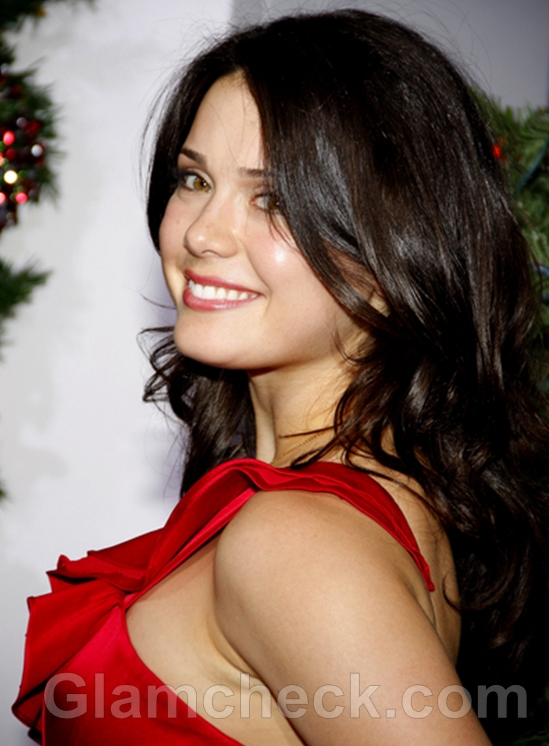 The much-awaited next installment of the Harold& Kumar movies is out. A Very Harold & Kumar 3D Christmas premiered at Grauman's Chinese Theater in Hollywood, California on November 2. Actress Ali Cobrin wore a red dress in keeping with the holiday mood of the event.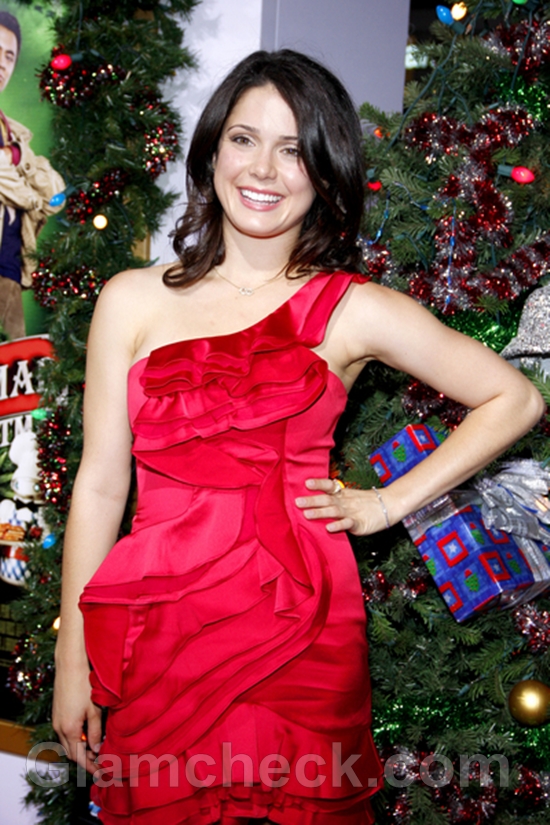 The one-shoulder ruffled number looked great on her petite frame, giving her skinny body some fullness. The short outfit showed off her slim, toned legs and was the perfect length so that the red would not overwhelm her look.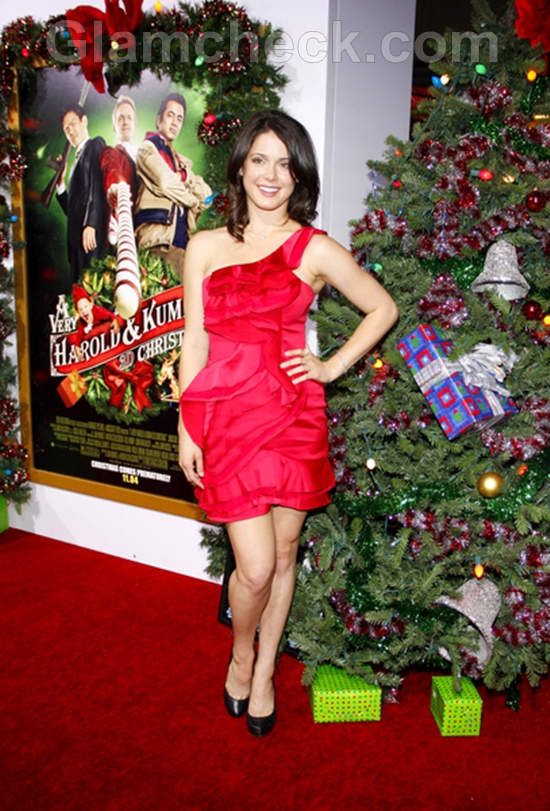 Ali left her hair loose, parted at the side and falling down her back in waves and curls. Her makeup was soft and natural with a subtle red on her lips and just a hint of blush. She went with a delicate slim bracelet and an equally dainty necklace. She completed the ensemble with simple black pumps.
The asymmetrical look one-shoulder style is very sexy. It is best left on its own without obstructive accessories such as jackets, cardigans, shawls. Wear only the simplest neck pieces if you must wear any at all. It would be better if you went with earrings or a bracelet. The point of the one-shoulder dress is to expose your shoulder, so make sure that your hair style keeps the hair either up and away or behind the shoulders.
Image: P R Photos