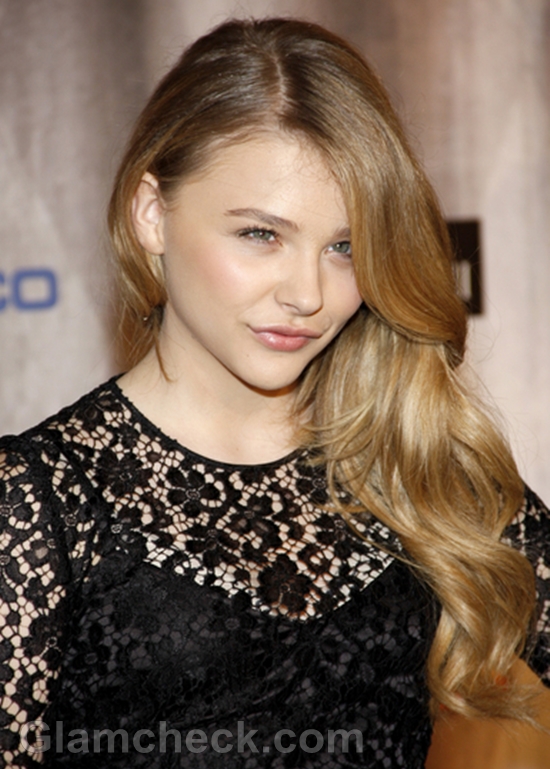 Teen actress Chloe Grace Moretz attended the SCREAM 2011 awards at the Universal Studios Backlot at Universal City, California on October 15th wearing a black and white skirt by Dolce & Gabbana. The skirt was a great pick, but it's what she did with the rest of the look that made the ensemble bomb.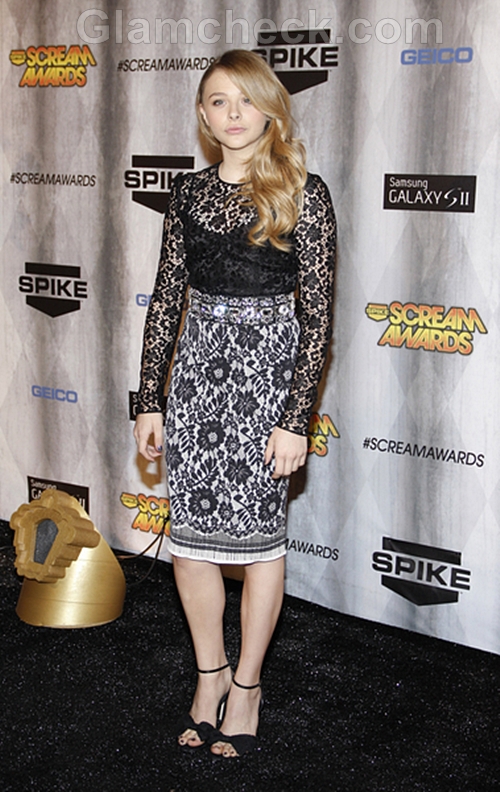 The Kick-Ass starlet paired the skirt with a black, full-sleeved, see-through lace top but had on a black camisole underneath. She could have done more justice to that gorgeous skirt if she had donned a white camisole instead of a black one. Or if she'd ditched the lace top and camisole altogether and gone with a blouse with a plunging neckline. She wore an embellished belt around her waist and a pair of black, bowed sling-back heels to match the ensemble.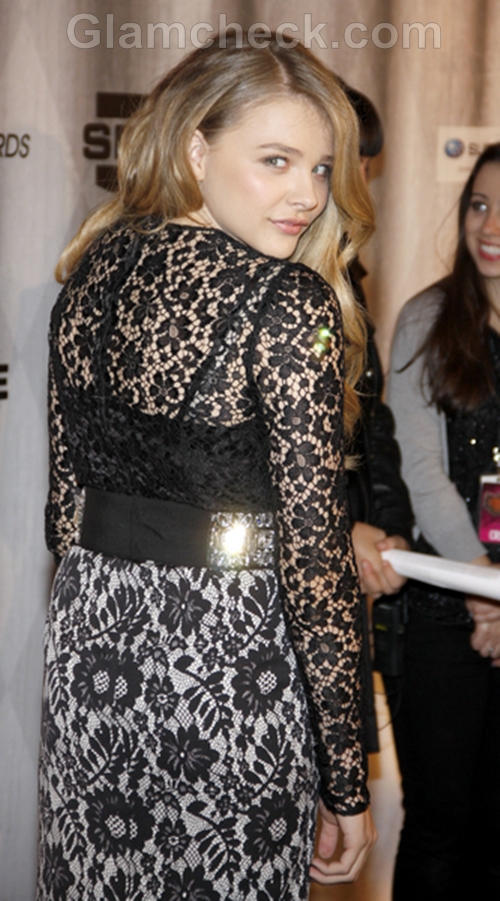 Thankfully, she chose to go with natural makeup that just accentuated her flawless skin and well-defined facial features. Her long, ash-blond her was left loose and displayed in cascading waves down one shoulder.
This was a much cluttered look, for anybody. Each component of her ensemble was pretty in itself. But bring them altogether and it becomes a heap of visual rubbish. That long-sleeved lace top alone is enough to alert the fashion police.
Another reason this was not a good look was because it made the 14-year-old look too mature. It made her seem all too serious, and there was no element of fun in it. Her vibrant personality was all but drowned out by the subdued colors and the overwhelming assault of lace and intricate patterns.
Get The Look
Lace does not flatter everyone. And a lot of lace flatters no one. But a prudent use of lace will make you look sexy. Team up a lace top with a plain cotton skirt or vice versa. When wearing a lace top, put your hair up in a classic ponytail so that the blouse is featured prominently.
Do not wear lace in the day time unless you are going to a formal gathering like a wedding. This is typically a look for a formal event at night.
Image: P R Photos