Silver remains quite a popular choice among the masses as it is quite inexpensive when compared to other precious metals like gold etc. Also, the metal is capable of adding dazzle and spark to any given outfit. The color also gels with other colors well. Any wardrobe is incomplete without the metal.
Remember: Silver and white gold are different. White gold is quite flashy and may not suit with your look an ensemble always. Silver may come to your rescue then.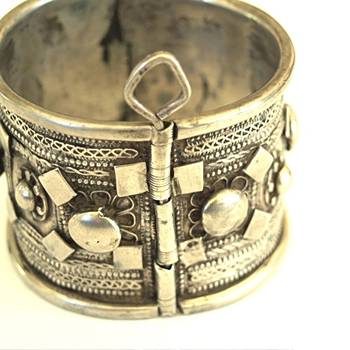 Silver looses it's sheen over the time. On contact with air and water, the metal reacts with sulphur to form a grayish layer on the surface. Tarnished silver ornaments give a feel of timeless antique jeweleries. But, the clean and shiny ones rock. So, take proper care of you silver jeweleries while you wear or store them.
Silver is softer and less dense than other gold. This makes it more prone to scratch and damage. If worn carelessly the ornament may also distort in shape and look ugly.
Wearing silver:

Silver is elegant, sophisticated, chic, modern as well as classy. Many timeless jeweleries as well as vintage jeweleries can be owned with pride. A brooch or scarf pin with some studs or beautiful semi precious stones etc is always a fun and ease.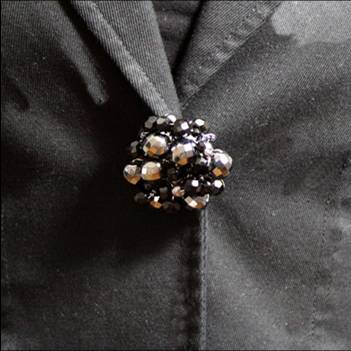 The metal is quite economic to your budget and may not pose a burden on your pocket. You may also not have the fear of loosing one expensive one while you wear the silver ornaments to a casual lazy day out. So, you may always wear the metal while you shop, dine or swim.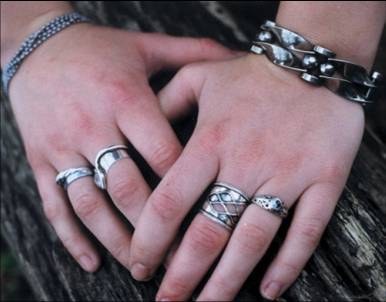 Even to the dressiest of occasions you can wear silver ornaments and accessories without compromising on your looks and style statement. The little black dress well accessorized with silver accessories will make heads turn. You can wear silver watches, earrings, necklaces, rings, etc to the most formal meetings.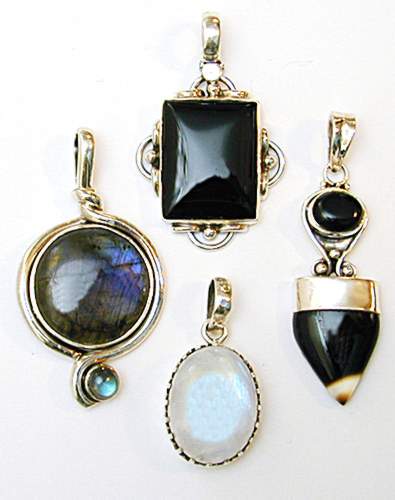 You can wear silver with gold as well, if carefully planned. But, silver with silver looks good. Also, the metal looks good with pearls, studs, emeralds, rubies etc.
Silver is neutral and gels well with grays, whites, peaches, beiges, browns. Reds, purples, violets, greens, blues, yellows, oranges wear with any color, silver will never stand apart to appear weird or awkward.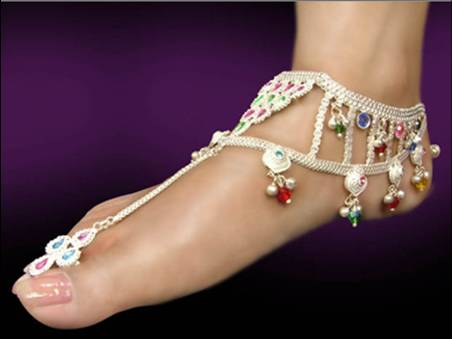 In India, gold is considered to be the metal of God, so the Hindus avoid wearing gold below the waist. Anklets and toe rings are made of silver to add dazzle and sparkle to the look.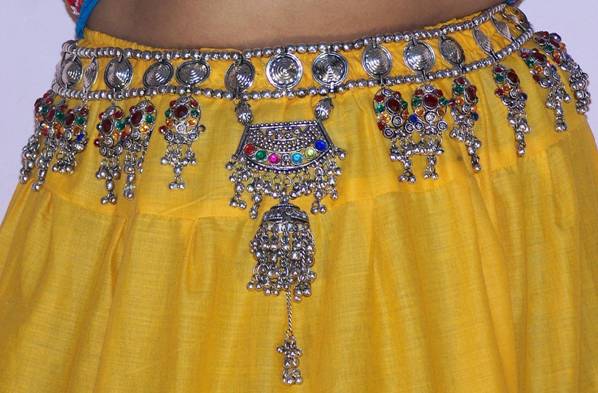 The Indian waist jewelry ranges from simple silver chains to elaborate and intricate patterns with pearls, studs and other semi-precious gemstones.
One can wear a silver chain around the waist with a saree,  a low rise jeans, lehnga, long skirts etc and add a touch of glamor and style to an otherwise simple ensemble.