Applying false eyelashes is a skilled task that takes a little practice before you get it right. You can have the best glues and the best fake eye lash brand but they will be totally useless if you don't know how to fix your lashes on right.
False eye lashes tend to be straight for ease of packaging. Real eye lashes are slightly or very curled, varying from person to person. Even if you can glue on your fake eye lashes perfectly, it's no good if they stick out straight while your natural lashes curl upward.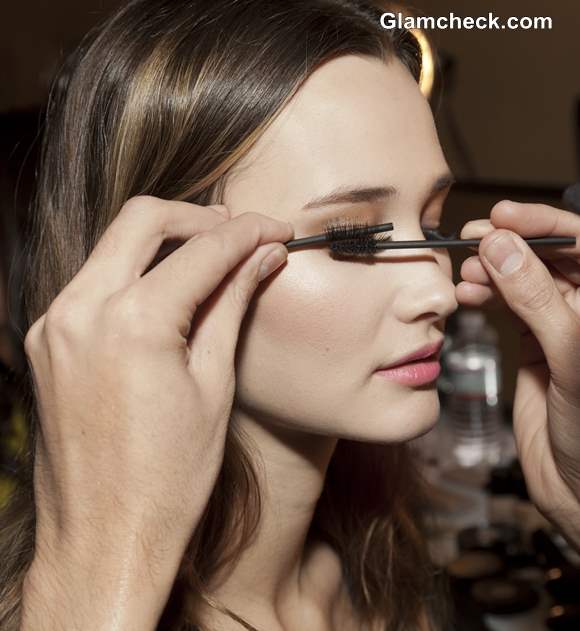 How to Curl and Blend your False Eyelashes with a Pencil and Mascara Brush 
Also, if false eye lashes are not blended into your real eye lashes, you once again risk committing a fashion faux pas. Since the secret to good makeup is to make it seem like you're not wearing any, curling and blending your fake eye lashes is pivotal to completing your dramatic eye look. Here's a really simple way to curl and blend your lashes once you have glued on the fake ones.
What you will need
Work this Beauty Tip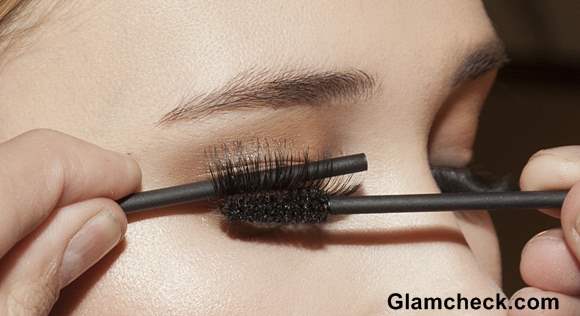 How to Curl and Blend your False Eyelashes 
We're presuming you have glued on your fake lashes already. Now place the pencil on top of the fake lashes.
With your other hand, use your mascara brush to curve your lashes – both the real and the fake ones – into the shape of the pencil.
Gently press the pencil and the mascara brush together as you do this so that the mascara runs through both the false and fake lashes simultaneously.
That's practically all there is to it. The pencil will help you curve the lashes upwards without you even having to try. And the curving motion is what will help your lashes blend together so no one can tell that you have a little help in lighting up those lovely peepers. 
Image: Shutterstock