Just a few days ago, we featured some rather exotic jewelry that was showcased at the Mercedes Benz Madrid Fashion Week Fall/Winter 2012 at the Aristocrazy presentation. The neck pieces on the ramp were pointedly reptilian in the design and the feel. Although they were very dramatic and in your face, they were also pieces that you can imagine yourself wearing and pulling off with ease.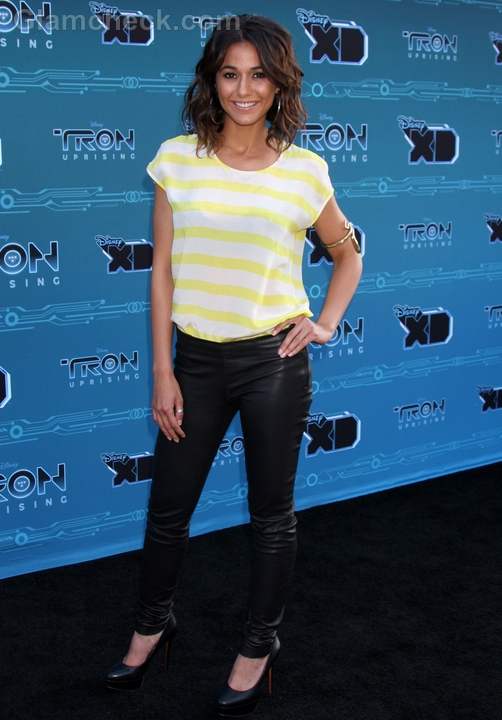 The trend has obviously been appreciated and has taken off well, even making its way across the sea to the red carpet.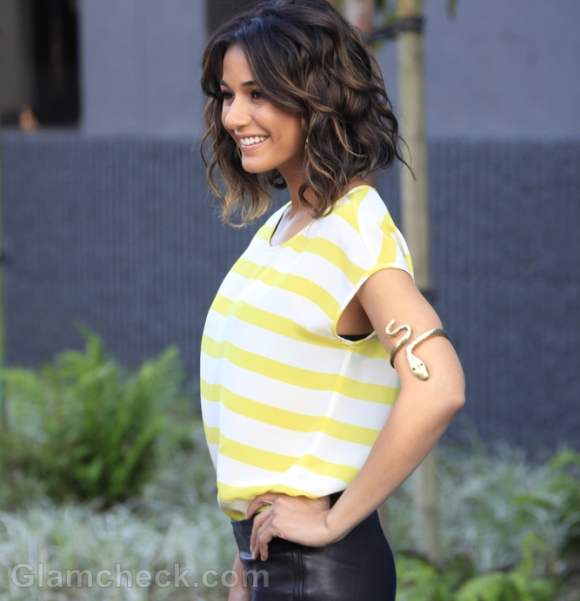 Actress Emmanuelle Chriqui is one of the first Hollywood celebs to be inspired by it. She was in Glendale, California at DisneyToon Studios on May 12 attending the Disney XDs TRON Uprising Press Event when we noticed her gold armlet.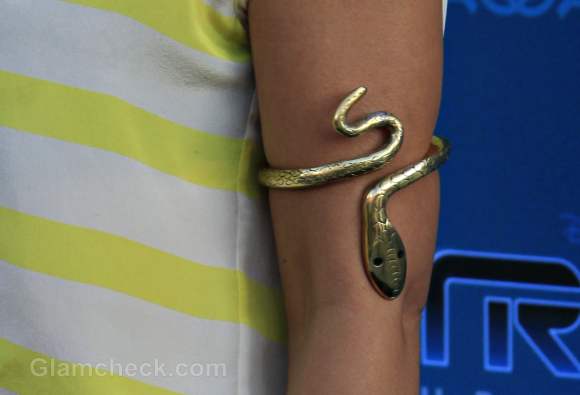 Shaped like a snake wrapped around her arm, the armlet adds an element of the ramp's drama to her  ensemble but in a less ostentatious way.
She's obviously played down the look, perhaps feeling her way into this trend to see how it will be received. We for one think it's a indispensable part of the outfit she's wearing and greatly contributes to its overall success.
What do you think of her reptilian bracelet? Would you sport this kind of jewelry or would it creep you out too much?
Image: Shutterstock