Bridgit Mendler rocked another cool hairstyle as she dropped in at New.Music.Live. in Toronto on August 28. The pretty singer sported not one but two styles. Her blonde locks were braided in a quasi-milkmaid-braid on one side and styled in uber-yum curls on the other.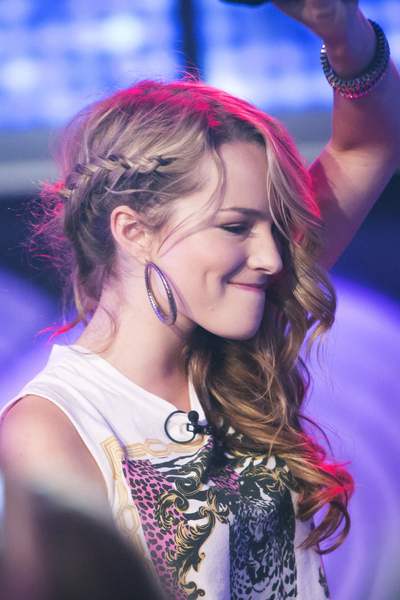 Yes, we know what you're thinking – it's brilliant. You're also probably wondering how to emulate this chic look. We can guarantee it's not hard at all.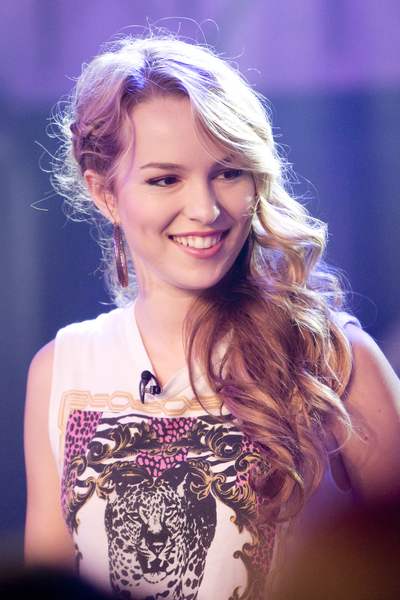 Shampoo, condition and dry your hair.
Apply hair product that is designed to impart texture.
Next, make a side parting.
Use a curler to style your tresses in large, loose curls.
Pull the section of hair in the larger parting over the corresponding shoulder. You're halfway done.
Now it's time for that nifty braid. Pull back the hair on the smaller section of the side parting. Use your fingers to sweep it backwards.
Make three sections and start braiding your hair, ensuring that you keep it as close to the scalp as possible and moving it in a backwards and downwards motion.
Braid all the way to the back of the neck and right into the abundant waves that are resting on your shoulder. But ensure that you are using only that small section of hair on the side parting in your plait.
Once you come to the end of the braid, tie it up with a small, indiscernible band. The end of the braid will settle in under your wavy, side-swept tresses.
Use your fingers to pull out a few tresses to hang down the side of your face for a soft, feminine look.
Image: P R Photos