Tamsin Egerton arrived for premiere of "The Look of Love" at the Curzon in Soho, London wearing her hair in a popular style which is only set to become even more prevalent.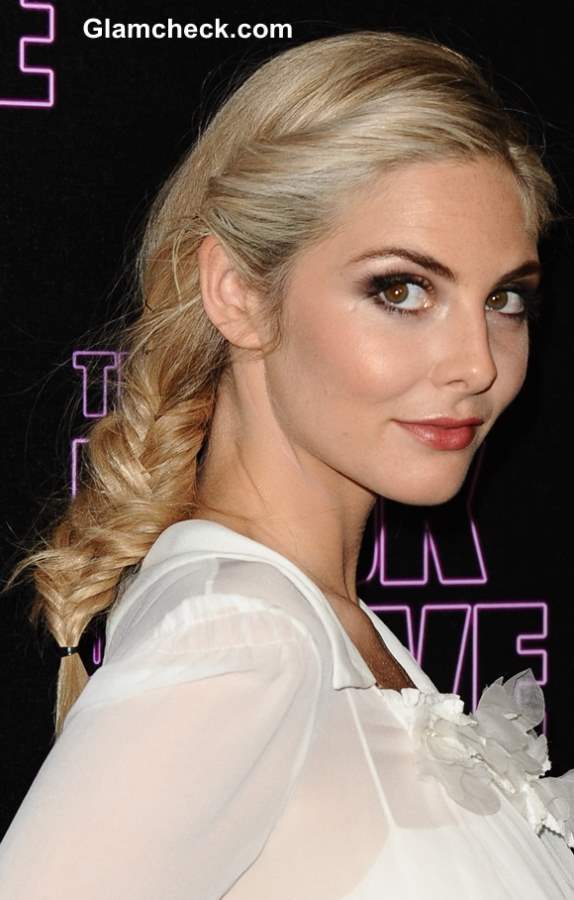 Tamsin Egerton Sports Messy Side Fishtail Plait
Her highlighted blonde locks were parted on the left and fashioned into a very relaxed, almost-careless fishtail braid which started from just below her ear and hung down her right shoulder.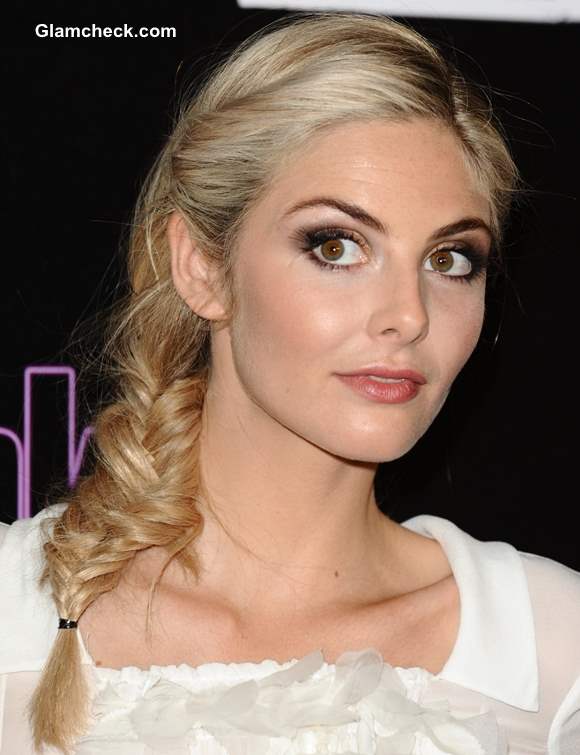 Messy Side Fishtail Braid Hairstyle Tamsin Egerton
Although the side-swept braid is seen a LOT on the red carpet and off, it has a charm and magic to it that complements so many different types of looks that you cannot imagine the ensemble without it. Tamsin's braid evoked exactly such a thought, her hairdo evidence of a classic in the making. 
Shutterstock