Animal prints always have and always will be associated with sex appeal. So when you pair, say, a leopard print with a versatile item of clothing like a jumpsuit, you have yourself a go-to outfit for when you want to look hot, but without too much effort. The leopard print jumpsuit was first seen as part of the Rebecca Minkoff collection which was featured at the Mercedes-Benz Fall/Winter 2011 Fashion Week in New York City.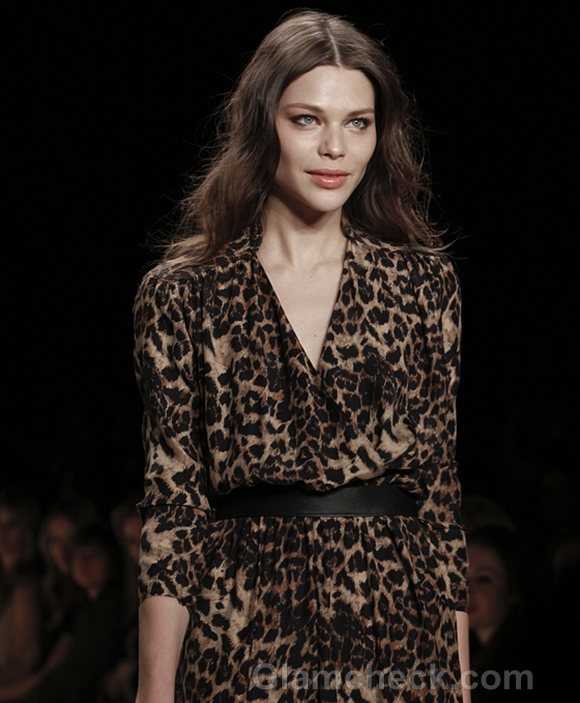 We love the leopard print jumpsuit precisely because it is such a simple idea, combining a comfortable jumpsuit with a sizzling print to create a whole new way of looking fashionable. That's mainly what makes it our style pick of the day.
Why You Should Get A Leopard Print Jumpsuit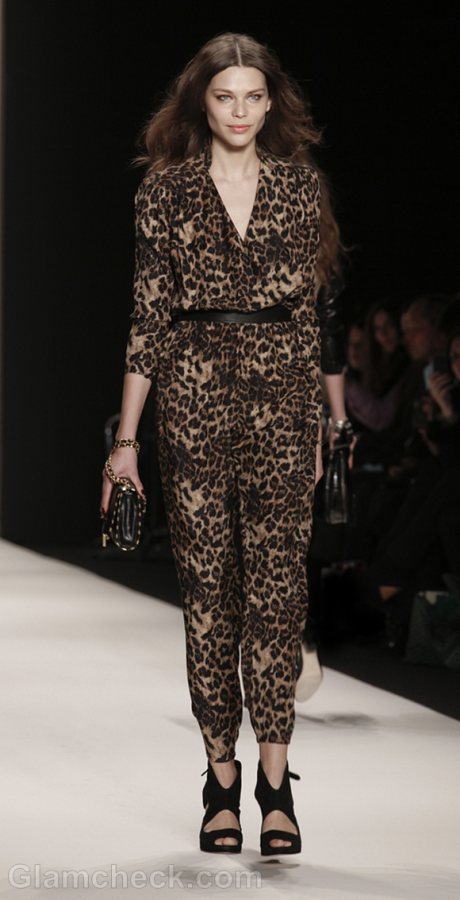 Why wouldn't you want one? They are sooo sexy!!! Are you honestly telling me you don't want to own something that instantly ups your desirability without making you work too hard for it?
Anyway, here are our top reasons why every woman should have a leopard print jumpsuit in her wardrobe.
It brings out your wild side. Let's face it, we all have one. And one of the best ways to express those primal feelings is through your clothes. So throw on a leopard print jumpsuit and let people know that you are more than the working girl/housewife/somebody's mother or whatever.
A leopard print jumpsuit can be an alternative to an evening gown. 
This is a pretty versatile item of apparel. It can be worn day or night, if paired with the right accessories, hair and makeup.
You have to agree that this is an attention grabber, a stylish way to get noticed.
Accessorizing Leopard Print Jumpsuits
When it comes to animal prints, it's best to go easy with the accessories. You are already saying plenty with your leopard print jumpsuit. So let it do the talking for you. If you accessorize too much, you risk having your ensemble labeled 'busy'.
Stilettos, strappy heels and pumps are the best types of footwear for leopard print jumpsuits.
The only other accessory you should allow yourself is a belt to break the monotony of the fully-printed outfit.
Can't Afford Rebecca Minkoff's Leopard Print Jumpsuit?
That's OK, I can't either. But that does not mean we have to do without. You can hire a tailor to make you a custom-made leopard print jumpsuit. This way, you have full control over the cost as well as the design. Plus, custom made always fits better. If you are handy with a sewing machine, you can give it a try yourself and save even more money.
Or you can just hunt for a boutique that has a leopard print jumpsuit without the designer price tag. Many fashion outlets will replicate popular designer digs which cost a fraction of the real thing. So you may just get lucky if you look around long enough.
Celeb Style Check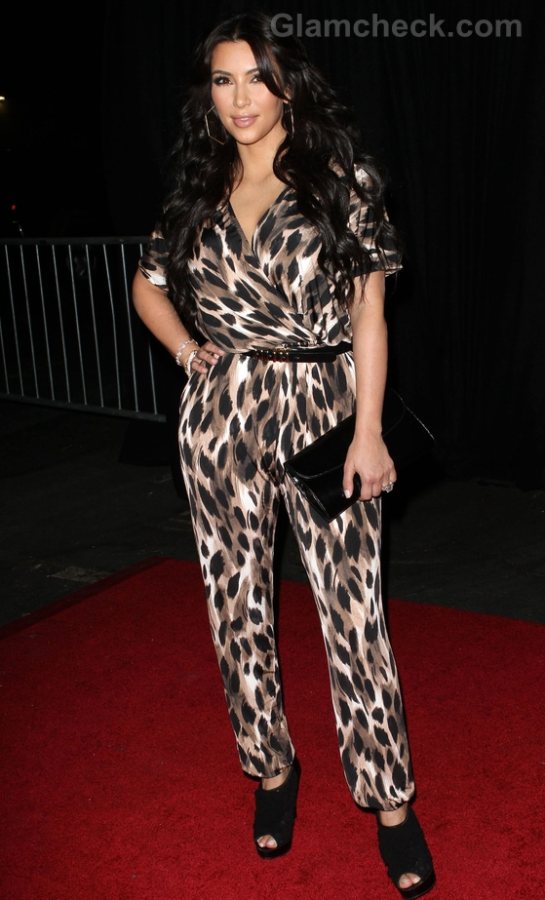 Kim Kardashian was seen in a leopard print jumpsuit not long after the Mercedes-Benz Fall/Winter Fashion Week. She accessorized the look with open-toed black heels and a black clutch, smartly keeping her jewelry to a minimum with simple hexagonal earrings and a couple of bracelets. She also wore a slim black belt which, as we mentioned earlier, is a time-tested way to help break the monotony of an outfit and to accentuate the waist.
Keeping with the wild theme of her outfit, she left her long hair curly and loose. Part Amazon warrior, part queen of the jungle – the curvy Kardashian rocks the leopard print jumpsuit.
Image: Shutterstock