Can you think of any other way to make use of your kitchen other than making food? Indeed, you can make skin care products from the basic ingredients that are available in your kitchen! so that you save yourself the burden of those huge money bills that you otherwise spend on those chemical cosmetics. Learn how you can use ingredients like oatmeal, ginger, honey, sugar, olive oil to you're your skin glowing and healthy.
Home Made Essential Oil Products: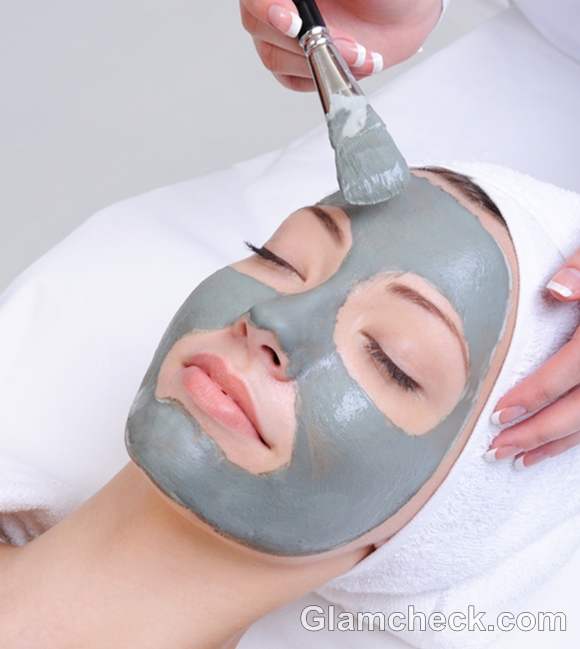 Homemade skin care products
There are many therapeutic properties that can be attributed to essential oils to help deal with skin conditions. The oils of Lavender, camomile german, carrot, fennel, geranium, rose, rosemary, palma rosa, yarrow, hyssop, frankincense, clary sage, myrrh, neroli can be used for the same. The essential oils obtained from the above can be used to help fight wrinkles and fight the signs of ageing. You can use them in the following ways :
Facial Cream:
You can make a mixture of any one of the above essential oils with a neutral aqueous base (obtainable form a pharmacy) and beeswax, almond oil or rose water. However it must be kept in mind that you should avoid using those essential oils that are sensitive to sun.
Face Packs:
Face packs made at home can be used for a variety of purposes for stimulating, cleansing, prolonging ageing, improvising skin tone and so on. Firstly, make a basic mixture of clay(kaolin), oats, corn flower, one egg white and floral water. To make a face pack for a normal skin, you can add one drop of germanium oil and neroli oil to the basic mixture and apply on skin. If you have a dry skin, then take the basic mixture and add one teaspoon of wheat germ oil, one drop of chamomile oil and two drops of carrot seed oil to it. Mix the paste well and then apply on your skin. For making skin masks for oily skins, add one drop of lavender oil and frankincense oil to the basic mixture and apply. However if you want to rejuvenate your skin then you have to add one teaspoon of jojoba oil; one drop of frankincense oil , camomile oil, myrrh oil to the basic mixture and apply in the form of a thick paste and keep it on your skin for ten to fifteen minutes.
Exfoliating Scrub:
Exfoliation helps get rid of you dull and flaky skin by removing those dead cells that have formed on the outer layer of your skin. It is recommended that you exfoliate after every fifteen days or weekly (depending upon the condition of your skin). To make an essential oil exfoliating scrub, you have to make a smooth mixture of 2-4 teaspoons of raw oats (crushed finely into smaller bits), pure honey, a quarter teaspoon of apple cider vinegar and add one drop of basil oil to it. Basil oil can be replaced with tea tree oil in case your skin is more damaged which helps the latter in healing. Make sure that you wash your face and dry it with a smooth towel and then keep the paste for fifteen minutes on your face. Subsequently wash the face with lots of lukewarm water.
Facial Toners:
You can make simple toners at home and clean the skin thereafter with a wetted cotton ball. Take a clean glass bottle and add rose water to it, followed by a few drops of essential oil of your choice and shake it well. After leaving the solution for atleast thirty six hours, pass it through paper coffee filter into a new bottle. Make sure that you shake the mixture properly before application. For dry skin it is recommended that you add chamomile and geranium oil (as an essential oil) while for oily skin you can add a drop of juniper berry and rose otto oil.
Other Products
If you can't get an access to those essential oils, then there is a list of some other products that you can make at home with the most basic ingredients. Have a look:
Organic Body Lotion and Night Cream:
The process of emulsification to mix oil and liquids can be used to make home based lotions and night creams. You can choose one cup either of organic grape seed or jojoba, almond or coconut oil and add rose water or aloe vera gel to it. You can also add beewax pellets. (2-3 tbsp) Heat these ingredients till the beeswax melts and emulsify the solution in a blender till the mixture turns white. Use the mixture after cooling, as a night cream. Organic body lotions can be made in the same way, the only difference is that you have to add more than half a cup of water to it to create the uniformity of a lotion.
Facial Scrub:
Oatmeal and sugar are two popular home based products for making a scrub. Make a paste of oatmeal (processed in a mixer), distilled water or aloe vera gel and apply it over your face using your hands or a loofah using a circular motion. Wash away the mixture after fifteen minutes with water.
Honey Skin Care:
Honey has the ability to retain and attract moisture and this property makes it to be widely used as a skin care product. It also has antimicrobial, antioxidant properties giving you all the more reason why it should be used as a skin care product. The mixture of one tablespoon honey, egg white, glycerin and flour can be applied over face and neck. Wash off after ten minutes and see the results for yourself. Moreover honey can also be used to cure blemishes after you cotton swab the affected area with a solution of luke warm water and salt. You can also use a mixture of cucumber and honey as a toner. Make a cucumber puree in a food processor and then sieve it over. Pour the sieved juice in a bottle and add honey to it. Apply the lotion two times and day on your face and neck for ten minutes and see your skin glowing after a couple of weeks.
Ginger Care:
Ginger juice is the best remedy for a dry skin. Heat ginger juice, light sesame oil, apricot kernel oil, vitamin E oil and cocoa butter in an oven till the oils are blended. After the mixture cools , apply it on your dry skin.
Kiwi as Facial Cleanser:
The puree of Kiwi is one of the best cleansers for an oily and dry skin. In a food processor, pulp kiwi and add yoghurt, almond or aprict oil, orange water and ground almonds in the meantime. Apply it gently over neck and face and see your dry or oily skin freshen up within a few days.
Lip Balm:
You can make a lip balm at your home out of Macadamia nut oil, lanolin, cocoa butter, beeswax, chamomile flowers (dried) and jojoba oil (1/2 tsp each). Melt the above ingredients, add chamomile flowers and mix gently for ten minutes and sieve the mixture. Reheat the filtered solution and add half teaspoon of lanolin and beeswax to it till it liquefies completely. Pour the mixture into a container and after cooling use it on dry hands and lips. You will find the formula to be very soothing with a long staying power.
The above home made products can save your skin from the harmful effects of the chemicals that are present in store beauty care products. Why pay for something that you can make at home? It is also recommended that in addition to using these products, you make sure to take a balanced diet, avoid deep fried foods and increase your intake of water in the meantime. Don't expect instant results; give your skin time to get adjusted to these natural methods and see the changes that come along.
Image: Shutterstock.com