Fashion's broader basic point of view lies with dressing however, the way you dress eventually becomes a medium of expression and establishes various, tastes, choices and trends that occur.  The variables of fashion are many, some integral and the rest significant enough to add the finishing touches. Nail art might not be the focal point but is definitely a significant one.
Owing to time fashion is maturing and its creative boundaries are being pushed, this segment of the creative world is looking for something new, fun and different and nail art is the latest fad in this segment. Here are some inspiring directions you can take for the new season!
Spring Nail Art Ideas
Blossoms on your Tips!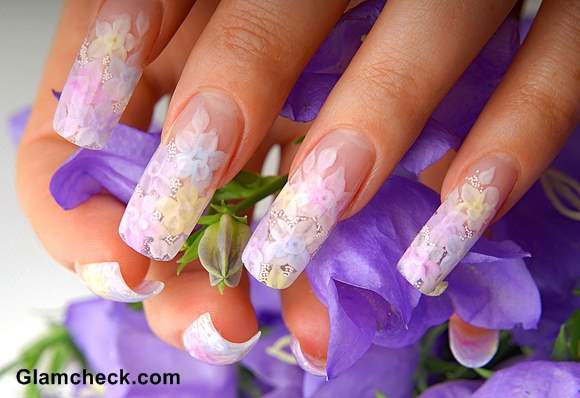 Spring Nail Art Ideas
Nature's prettiest gifts have forever inspired fashion translating it into a befitting trend for nail art as well. Flowers look pretty and add the much favored feminine touch. The minute detailing is hard to miss and the visual freshness can easily become a conversation starter and a way to add some freshness to the summer days. Blend in the other trends when approaching the art by adopting the current trends in the form of pastels and neon!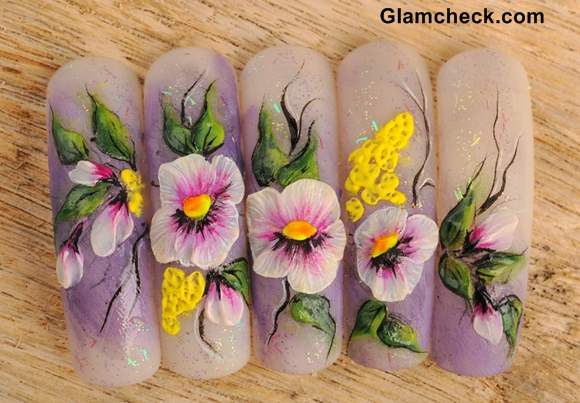 Spring Nail Art -Acrylic Nails 
With practical nail extensions available experimenting with the art has become approachable!
French Manicure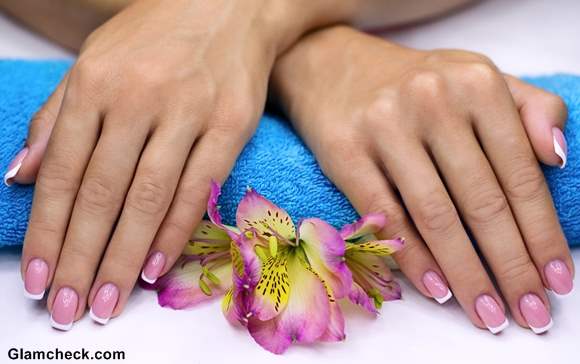 French Manicure spring nail art
Classic never gets stale which is why it knows no season! French manicure is a classic when it comes to nails. The neat natural inspired perfection of nails is minimal, chic and well suited for work wear. This style however demands high maintenance as imperfection can lead to a shabby look.
Redefining the Manicure
Trends often come together to form a new one of their type!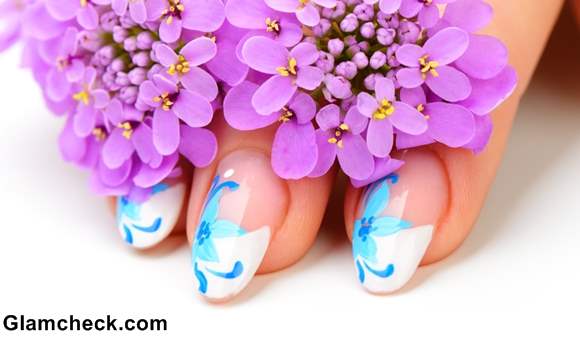 Manicure spring nail art – flowers 
Blend the French Manicure with some flora inspired motifs is a good marriage of classic and arty.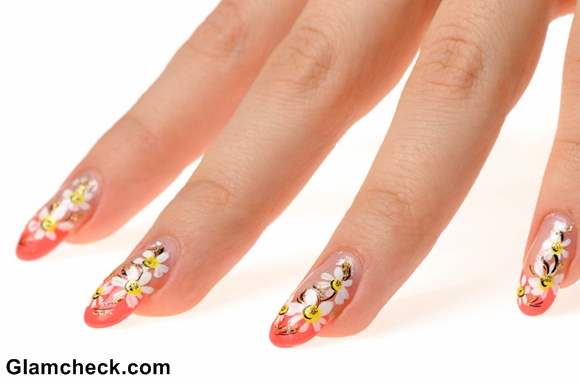 Spring nail art flowers
The French manicure we know so well is tipping the nails with white.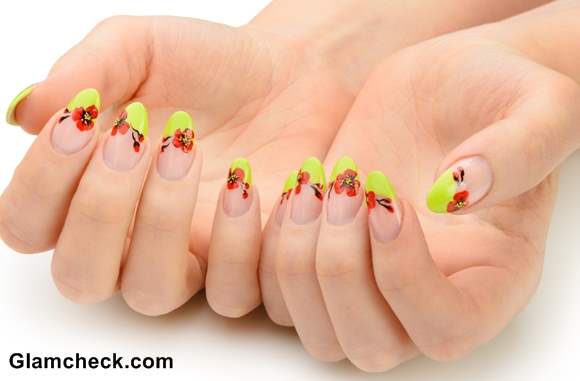 Spring nail art
Give it a twist and go for some color and Neons to make more impact.
Edgy Graphics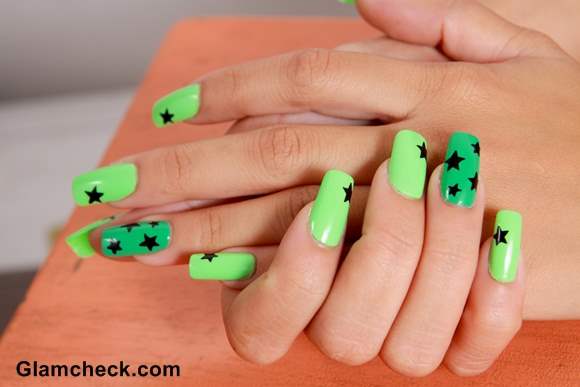 Spring nail art green nails
Bring out the whacky side and let your nails contribute to it.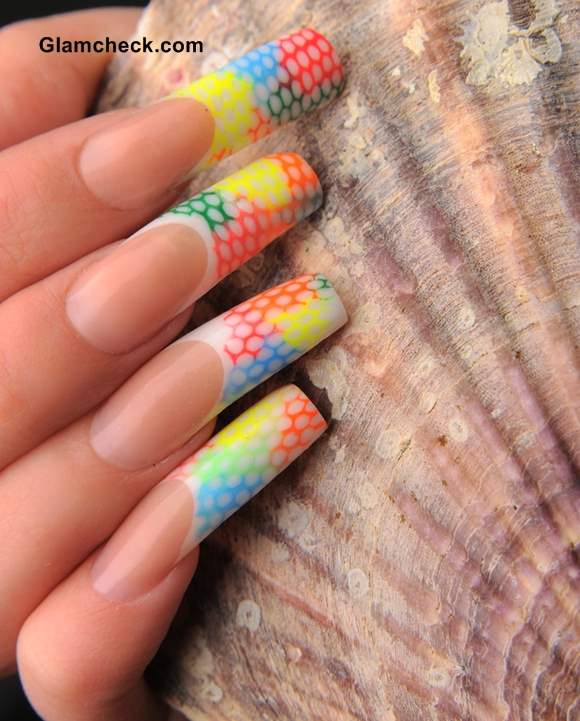 Spring nail art candy nails
Whatever be the nature, each adds a unique edge, be it honeycomb, links or sparkling stars.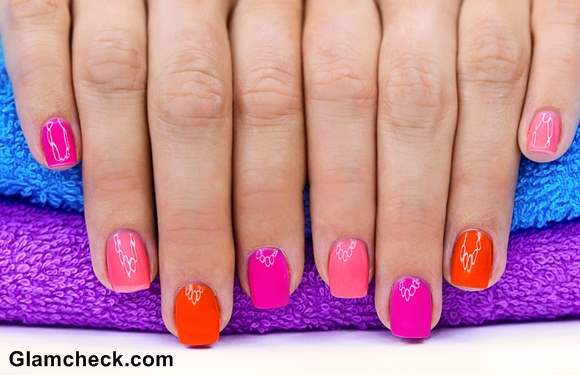 Spring nail art color blocking
Combine it with a striking color or equally striking color block concept for a stylish approach!
Solid Colors
One can experiment as much as you want but nothing beats the charm of solid color painted nails. Pick the classics shades or opt for the ones in vogue. A deep lavender sure is the mood of the season and a great shot for the summers!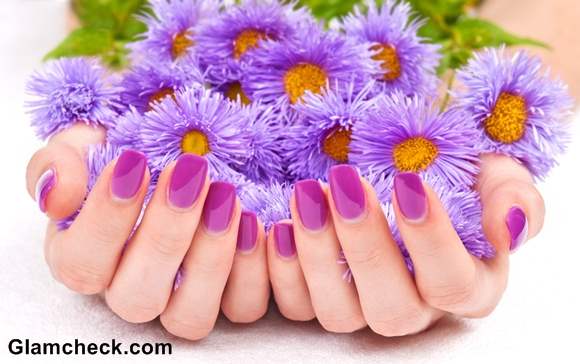 Spring nail art
Nail art is the form that will never let fashion get too serious and none seem to mind that!
Shutterstock