Brunette beauty Vanessa Hudgens sure had us floored with her simple but sophisticated hairstyle at the Hakkasan Las Vegas Grand Opening Celebration at the Hakkasan Las Vegas Restaurant and Nightclub at the MGM Grand Hotel and Casino in Las Vegas, Nevada on April 27.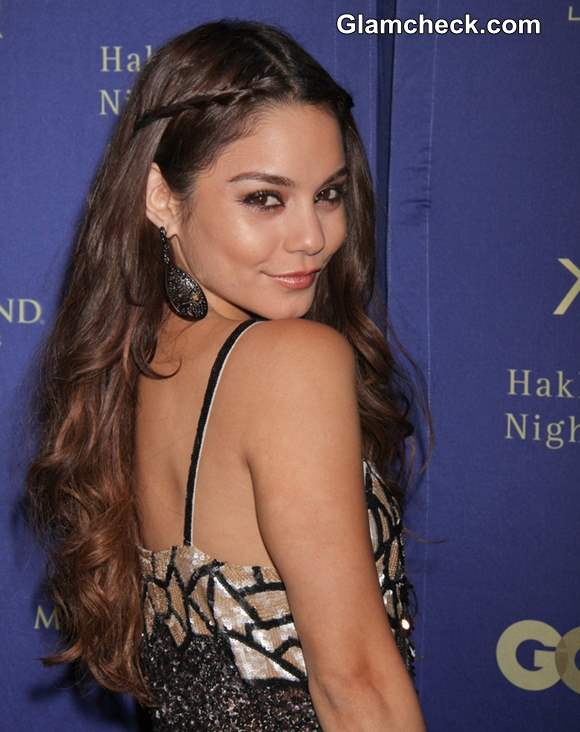 Hairstyle DIY : Vanessa Hudgens Pulled-back Curly Do
Her enviable curls were swept over her shoulders giving her a very glamorous vibe. But there was another element to her hairdo too. A portion of the hair from her center parting had been looped around and then pulled back to disappear into her curls, giving the impression of a half-up, half-down do and adding a bit of delightful texture plus a break from the monotony of the waves and curls.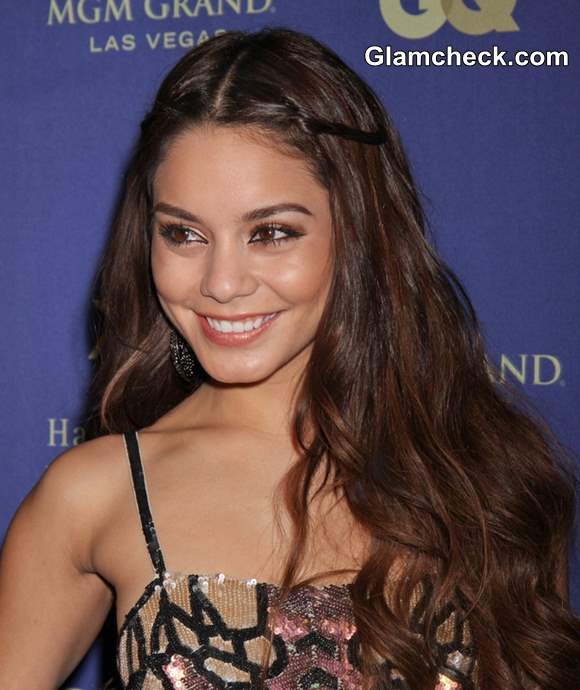 Vanessa Hudgens hairstyle 2013
Need a chic hairdo but don't have the time to go into anything elaborate? Take a page out of Vanessa's awesome look-book for an instant transformation that won't take more than ten minutes.
Apply a serum in your hair which imparts shine and gives bounce to curls.
Make a middle parting.
If your hair is not naturally curly, go about curling the ends. However, this look works well with straight and wavy hair too.
Take a portion of your hair from one side of the parting, right from your forehead, and twist it around your fingers like a noodle about halfway through. Pin this portion to the back of the crown in such a way that it disappears under the mass of your hair.
Repeat the above step on the other side of the parting.
Using your hands, bring your hair over one of your shoulders.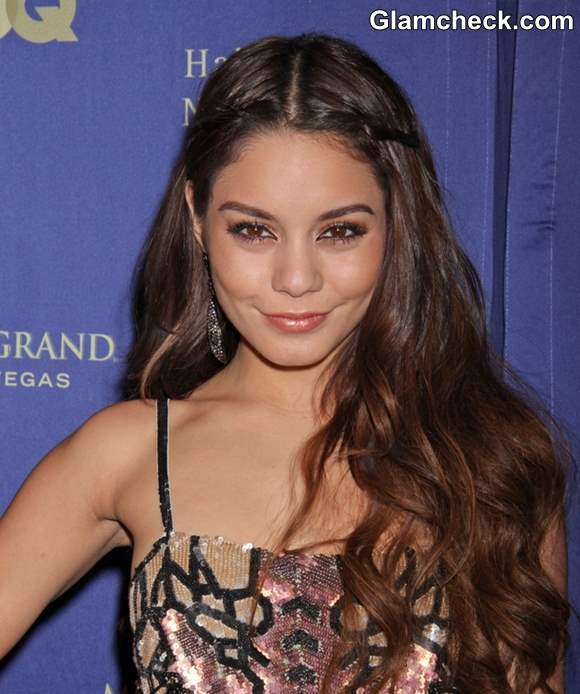 Vanessa Hudgens 2013 curly hairstyle
Voila! You are done. If you really want those curls to stand out, try this do a day after you have washed your hair as that's when they settle in the best. 
P R Photos