Vision is one of the greatest gifts of nature which lets us experience all the beauties and joys that make up our wonderful lives on this planet. Vision requires maintaining and caring for in order to continue enjoying the amazing sights which constitute our surroundings.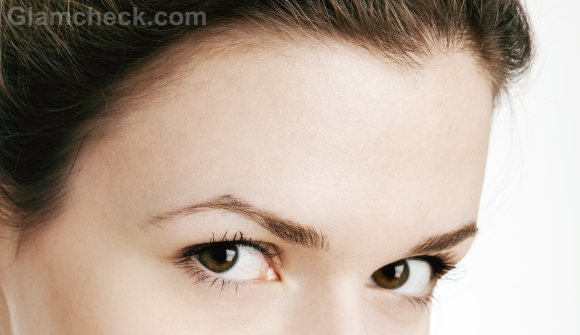 A few practical eye care tips will go a long way in ensuring that our vision remains undiminished for as long as we continue to be present in this world. There are several kinds of impediments to good eyesight which encounter us on a daily basis. Additionally most people also have various misconceptions and fallacies with respect to the way our vision needs to be protected. Eye care treatment in most cases is resorted to only after some form of ailment and dysfunction manifests itself. Preventive eye care tips not only help us to keep our eyesight in great condition but also provide adequate protection against the onset of ailments affecting the eye.
Primary Causes of Strain to the Eyes
Strain to the eyes in different situations of our daily lives is one of the major causes of depreciating eyesight in most people. Multiple reasons that we overlook in our mundane activities add up to the strain that is placed on the eyes which ultimately result in conditions requiring professional eye care treatment. Before discussing any eye care tips that will be handy in this regard it is essential to first understand the various causes of strain to the eyesight.
Lighting Conditions: Poor and dimly lit environment are the most significant contributors to the cumulative strain on eyesight. As we try to concentrate on places that are not visible properly, the various muscles associated with the eyes readjust their alignment in order to improve clarity. Over a period of time the muscles tire out resulting in undue strain.
Pollution: Exposure of the eyes to sun rays, dust, fine particles tend to block the vision which stimulates the eye muscles to overwork in order to provide the required sight thereby getting strained in the process.
Stress and Anxiety: These two mental conditions indirectly affect the eyesight and tend to lower the clarity of vision which contributes significantly to the fatigue in the eye muscles.
Reduced Blood Circulation: Whenever due to any reason there is a lack of blood supply to the capillaries in the eyes, the efficiency of the eyes is affected adversely leading to strain on the muscles. At times due to various reasons such as smoking etc the oxygen content in the blood supplied to the eyes is diminished and results in further strain on the visual system.
Common Myths about Eye Care
There are innumerable myths and misconceptions floating around regarding various aspects of eye care which results in counter productive eye care tips being accepted as the norm. Some of the most common myths are discussed in this article to provide an accurate insight into factors governing the correct eye care tips.
Computers: Many people believe that prolonged exposure to the computer screen from close quarters can diminish eyesight. This is incorrect as there is no scientific correlation and such activities though may cause fatigue are in no way responsible for damage to eyesight.
Wrong Eyeglasses: Whereas the correct eyeglasses help us to read and focus better, an incorrect pair will not do any damage to the eyesight as such though they may result in tiring of the eye muscles.
Carrots are Mandatory: The purpose of recommending carrots as essential eye care tips is that they contain sufficient quantities of vitamin A which is highly beneficial for the vision. However there are many other food products which can be used as substitute to provide equal amount of vitamin A for maintaining good vision.
Squint Corrects on its Own: Children with misaligned eyes are believed to outgrow this condition automatically which is incorrect. Exotropia and esotropia which are two variants of this condition will tend to weaken the misaligned eye as the brain progressively disregards its input. Such conditions require medical intervention for effective correction.
Proximity to TV is Damaging: Children who sit close to TV sets are advised that such actions will damage their eyesight which has no scientific basis as their eyes are quite accommodative to readjust focus and this action in no way affects the overall vision power.
Ripe cataract cannot be Removed: The advancement in surgical technology which is now more oriented towards LASER based surgery ensures that even ripe cataracts can be effectively removed without complications. Therefore at any stage of this problem an ophthalmologist must be consulted for corrective action.
Practical Eye Care Tips
Some practical and simple eye care tips are available that will ensure that your vision care does not require referral to specialized eye care treatment by following them meticulously in every day activities. Eye care is an ongoing and continual process that needs to be incorporated in all our routine activities. These eye care tips will keep you away from the eye doctor for a long time.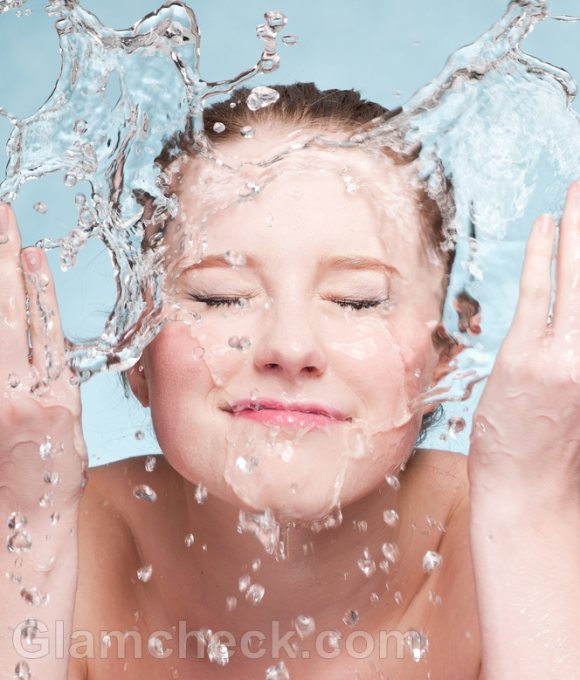 Washing the eyes with sprinkling of cold and clean water in the morning, evening and after anytime you are back from the outdoors is great step towards vision care as it helps remove pollutants that to accumulate in the eye.
Stretching and changing the focus of the eyes at regular intervals ensures that the muscles are worked out adequately and relax them for a better vision.
Blinking often is one of the most important of all eye care tips as it helps the eyes to reduce the strain on the nerves associated with them. Anytime while reading, working on the computer or watching TV, regular and periodic blinking helps clarity in eyesight and reduces fatigue of the eyes.
Use of protective glasses during exposure to bright lights, sun rays or artificial lights of discomforting wavelengths provides protection against damage due to over exposure that may affect the retinal efficiency in the long run.
A bare foot walk on the grass in the gentle morning sun is yet another of the simple but powerful eye care tips that has been proven to be highly effective in maintaining good vision among people of all ages.
While working for prolonged sessions at your work place, rubbing both palms together till they are warm and applying them to the eyes is the ideal ways to relax the eye muscles periodically which reduces the fatigue. This vision care tip may be resorted to anytime the yes feel tired or strained during work.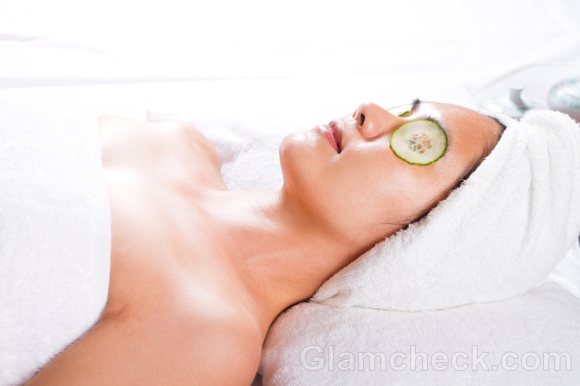 Placing cold tea bags on the eyes after a day's work is an excellent means of distressing them and has the additional benefit of effectively preventing puffiness that commonly affects working people with age.
You can also place cucumber slices over your eyes for a few minutes to relax your eyes.
The computer screen should be placed at an arm's length from the eyes and positioned at least 20 degrees below the direct gaze angle for minimum stress to the eyes.
Nutritional Eye Care Tips

Correct nutrition plays an important role in vision care by providing the correct ingredients which aid the better functioning of all parts related to the eyes. Vitamin A directly affects vision while the vitamin E is good for releasing antioxidants that help the macula of the eye in its functioning. Vegetables such as carrots and spinach are rich and natural sources of these essential vitamins. Vitamin C contained in many common foods is required to protect the connecting tissues of the eyeball. Minerals like zinc help protect the eye cells whereas Omega -3 fatty acids found abundantly in fish oil prevents macular degeneration to maintain the required vision. Aloe Vera contains Ambrotose that is a natural supplement which helps ward off eye infections and Mahonia grape extract is an excellent organic product that protects the retina by strengthening its walls. Bilberry when added to food nourishes the optic nerves providing for better night vision. Any food that facilitates the production of red blood cells is indirectly great for better functioning of the eye and brain coordination.
Eye care tips are extremely important points that need to be incorporated into our lives in order to continue enjoying this wonderful experience of vision. Most of the tips are simple in nature and do not require any specialized knowledge or equipment for being undertaken. Thus it becomes the responsibility of each individual to be aware of these facts and ensure that they are followed meticulously to prevent degradation of vision. However it must also be noted that eyes are one of the most sensitive parts of the human body and any discomfort in the eyes must essentially be checked by a qualified ophthalmologist at the earliest to avoid serious consequences.
Image: Shutterstock